When Carla Harewood crossed the stage in December to accept her diploma as the first graduate of Augusta University's Bachelor of Arts in Nonprofit Leadership and Administration degree program, it was an emotional moment for her entire family.
Harewood's grown daughter, who is also a student in the College of Education and Human Development at Augusta University, watched her mother achieve a goal that she envisioned for years.
Her mom, who had worked hard for decades as everything from a correctional officer to a telecommunications manager at BellSouth/AT&T, was officially a college graduate holding the first degree awarded in this new bachelor's program within Pamplin College of Arts, Humanities, and Social Sciences.
"Augusta University was so good to me. You could not ask for better," Harewood said. "You can start here and go anywhere. If you've got the will to get there, they are going to get you there. You've just got to have the will to do it and do the work.
"And if you don't know how to do the work, let someone know. They have somebody for that, too," she added, laughing. "There is no reason for anyone not to succeed. I got my degree working full time with a child in college and I still was able to get my studies done. If I can do it, anyone can do it."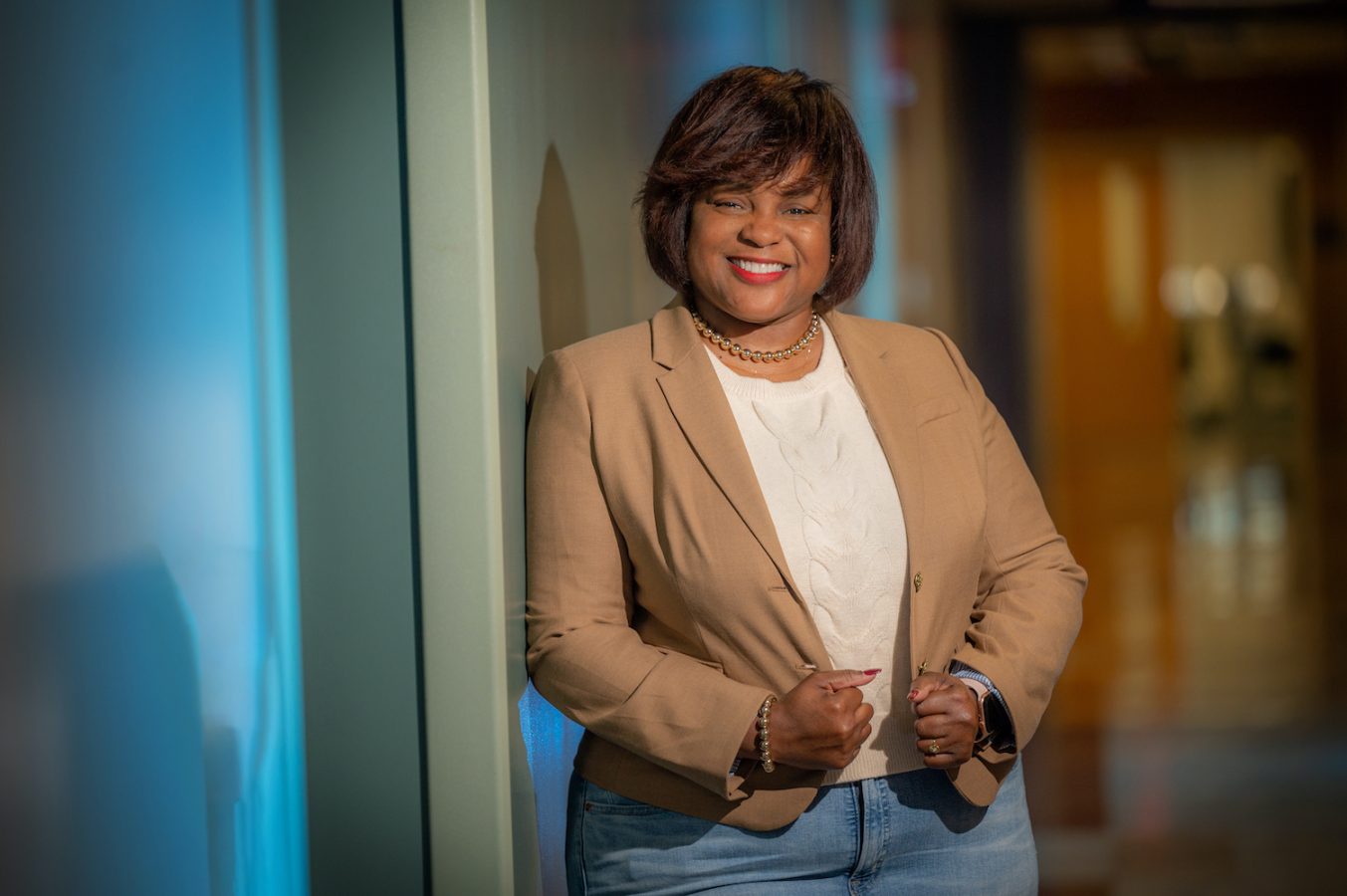 Harewood was recently hired as a licensed sales professional with the O'Neal Allstate Insurance Agency and, in her role there, she will also be working with the O'Neal Foundation, Ltd. This foundation supports local nonprofit agencies such as the New Bethlehem Community Center and Augusta Partnership for Children through events like the annual Father-Daughter Gala in Augusta.
"The O'Neal Foundation is a nonprofit that strives to strengthen families and build a stronger community," Harewood said. "I am excited about this new opportunity."
The Bachelor of Arts in Nonprofit Leadership and Administration at Augusta University is one of only a few bachelor's degrees in the South that educates and trains students to be professionals in nonprofit organizations, said William Hatcher, PhD, chair of the Department of Social Sciences.
"The BA in Nonprofit Leadership and Administration is truly a program like no other in Georgia," Hatcher said. "The program is the only bachelor's that combines courses on leadership, administration, research, politics and other crucial areas into one degree. The degree's courses and the skills learned in them prepare students to obtain management in the nonprofit sector, one of the top industries in Georgia, the South and throughout the nation. The nonprofit sector will continue to grow in the future, and we're proud of this degree in how it will prepare students to make a difference in their communities."
Within this program, students learn key theories and tools in the areas of nonprofit administration, nonprofit finance, nonprofit marketing, professional writing, nonprofit fundraising, social science research, grant writing and public administration theories and practices, he said.
Graduates of the program are fully prepared to seek employment in nonprofit organizations and/or continue their studies in graduate programs that focus on public service, such as the Master of Public Administration program, Hatcher said.
In fact, Harewood said she plans to begin the MPA program this summer.
"First and foremost, I am coming back to Augusta University," she said, smiling. "I want my Master in Public Administration degree and I would eventually like to develop my own nonprofit dealing with the arts."
Harewood, who graduated high school from Davidson Fine Arts Magnet School in Augusta, has always had a passion for music and the arts. As a student, Harewood played the piano, saxophone, clarinet and handbells.
"At an early age, I was exposed to the arts and that is where my love for the arts grew," she said. "While I have worked in several different fields, the love for the arts never left me. And I can see, over the years and researching the arts, its impact on society. I realized how beneficial it is to have exposure to the arts. Therefore, my goal is to be able to bring that exposure to underprivileged and less fortunate children in Augusta. I think the arts give children another avenue for a future career."
She would also like her future nonprofit to provide children the opportunity to experience live performances and meet established artists.
"I want to give children the opportunity to go see Broadway plays and watch orchestras and meet actors from the local area and beyond," she said. "I want them to know that there's something else out there that you can do. And while you may not come from an ideal financial background, like some well-known actors or singers, you still can do it. It's all up to you and what you want to do. Don't ever let anybody tell you that you can't do it."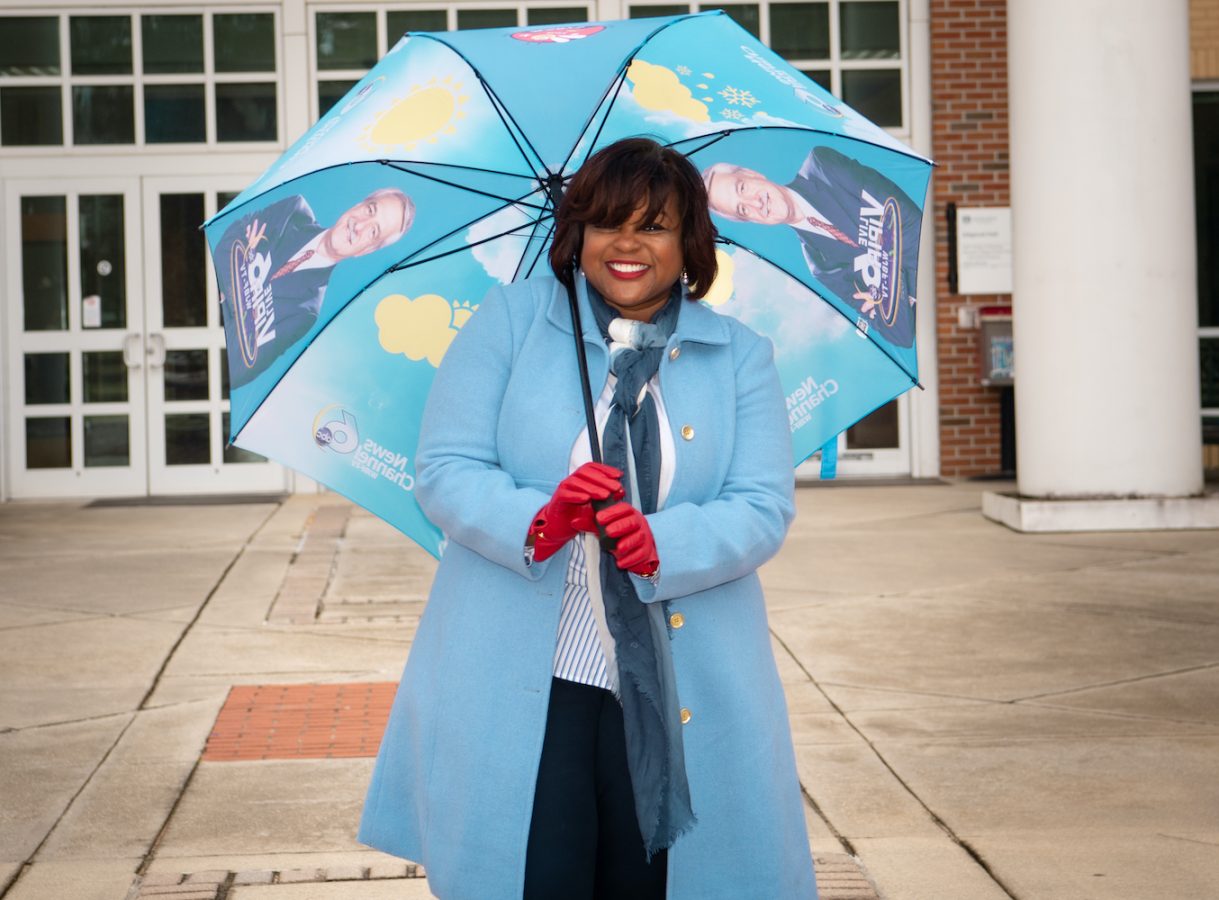 Hatcher said Harewood is the perfect example of what graduates can achieve with a Bachelor of Arts in Nonprofit Leadership and Administration.
"We are so proud of Carla," Hatcher said. "She came to the Department of Social Sciences and Augusta University specifically to earn our new BA in Nonprofit Leadership and Administration and we were lucky to have her join us as a student. She excelled in her coursework and is already employed by a nonprofit organization."
Harewood said she couldn't have achieved her degree without the support of her outstanding professors like Hatcher.
"Honestly, I came in with troubles and I left a much better person," Harewood said. "I was able to overcome personal obstacles that I had my entire life because Augusta University provided me the resources I needed to help overcome those challenges. AU allowed me to thrive in my educational journey because AU cared enough about me as a student. I am so grateful to Augusta University."
Visit the Department of Social Sciences website for more information about Augusta University's Bachelor of Arts in Nonprofit Leadership and Administration.