Now is a great time to support Augusta University's Health Care Heroes and look good doing it.
Local merchandise vendor Showpony has created an exclusive T-shirt design to benefit the  the Children's Hospital of Georgia as part of their popular We Give a Shirt campaign.
The shirts will be only be available for a limited time — through Friday, July 31 — and are $20 each. Children's will receive $10 for every T-shirt sold.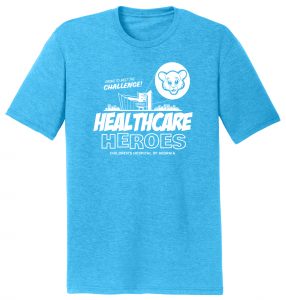 Through July 28, Showpony has raised more than $229,000 for local businesses affected by the COVID-19 pandemic. The We Give a Shirt campaign is a partnership between branded merchandise company Showpony and local creative firm Wier / Stewart.
For more information or to purchase a shirt, visit their website.