Where is your spot in the JagNation?
I am the communications and marketing specialist for the School of Computer and Cyber Sciences.
How long have you been part of JagNation?
This fall will mark three years in JagNation as an employee. I'm an Augusta University alum as well! I attended Augusta University as a student from 2009 to 2013.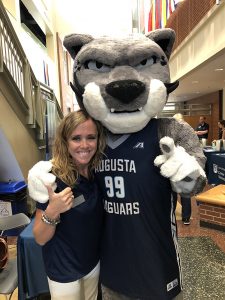 Most interesting thing about your job?
There's always something new going on! The story of the School of Computer and Cyber Sciences is growing and changing daily and it's very exciting to share the incredible things happening in the life of our school. Our city and state see the importance of investing in the industries represented in our school, thanks to the founding of the Georgia Cyber Center. I think the best is yet to come for our school's faculty, staff and students.
Favorite thing about JagNation?
Seeing how much the campus has grown and changed since I've come back to Augusta University as an employee. Our university leadership has invested a lot into this campus to truly make Augusta University a destination of choice for future students!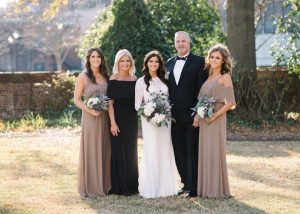 Family:
Parents, Clark and Chris. Two sisters, Kayla and Mackenzie.
Hobbies:
Dancing, reading, playing guitar and spending time with my friends/family.
Something the JagNation does not know about you:
I am a retired ballerina! I took ballet "full-time" from when I was 4 years old until I graduated high school at 18 years old, and it has taught me some of life's greatest lessons that I still carry with me today. I've lived in Augusta my whole life and have been very fortunate to maintain a good relationship with my company director to this day. I've been lucky to still perform in a couple of shows each year that don't require a lot of technique or rehearsing.
How has COVID-19 changed/affected your job?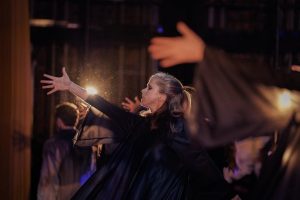 In order to maintain social distancing guidelines, like many of us on the university side of the enterprise, COVID-19 has forced me to work from home. Thankfully my work has transitioned smoothly to working from home and haven't run into too many hiccups. I'm grateful for the technology we have to stay connected with my coworkers!