Augusta University's Sickle Cell Transition Program was recently awarded $50,000 from Global Blood Therapeutics, Inc., through the company's 2020 Access to Excellent Care for Sickle Cell Patients (ACCEL) grant program.
According to the Centers for Disease Control and Prevention, sickle cell disease affects millions of people around the world, particularly among those whose ancestors are from sub-Saharan Africa. It also affects people of Hispanic, South Asian, Southern European, and Middle Eastern ancestry. An estimated 100,000 people in the United States are affected with SCD, which is a lifelong inherited blood disorder that impacts hemoglobin, a protein carried by red blood cells that delivers oxygen to tissues and organs throughout the body.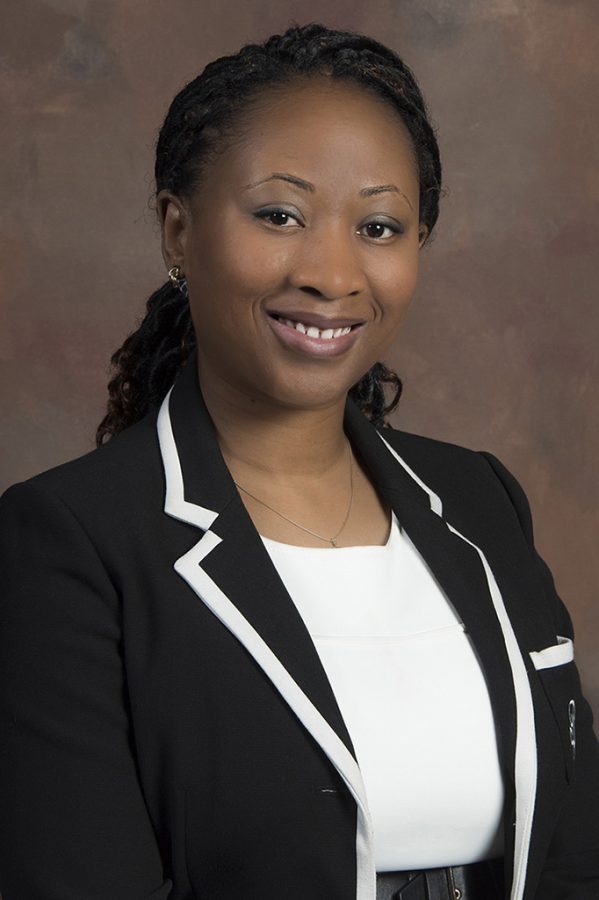 Dr. Nnenna Badamosi is a pediatric hematologist-oncologist, an assistant professor of pediatrics and director of the Sickle Cell Transition Program, which focuses on teenage patients. She said the grant will continue to support the transition to adult care for sickle cell patients in rural South Georgia.
"The AU transition program targets teens and young adults ages 13-21 and is designed to provide focused education and comprehensive care, increasing self-efficacy in these young patients, and better help them manage their care as young adults with SCD," Badamosi said. "A lot of our work is focused in Augusta, but we still have a large patient population in rural Georgia that we have been unable to provide comprehensive services for due to limited funding.
"The money from the GBT grant will be used to fund travel as well as virtual clinics for our transition program patients to provide focused education on topics related to transition," Badamosi added. "It also provides funding for rural patients to travel for some larger events that we hold in Augusta, such as the annual graduation event celebrating teens graduating from high school, the annual holiday event where we have invited speakers to come discuss new topics in SCD, and the quarterly teen clinics with focused education and medical care."
People with SCD form abnormal hemoglobin known as sickle hemoglobin due to a genetic mutation. Through a process called hemoglobin polymerization, red blood cells become sickled — deoxygenated, crescent-shaped and rigid. The sickling process causes hemolytic anemia (low hemoglobin due to red blood cell destruction) and blockages in capillaries and small blood vessels, which impede the flow of blood and oxygen throughout the body. The diminished oxygen delivery to tissues and organs can lead to life-threatening complications, including stroke and irreversible organ damage.
Kalia Brantley, 18, currently lives in Fitzgerald, Georgia, which is just over three hours from Augusta. She said the program has provided transportation to and from appointments at AU Health, and the family has been able to stay at the Ronald McDonald House when they've had to spend the night.
She was happy to hear of the program getting more funding to support their efforts.
"For me personally, it means a lot because I am on a new medicine to help handle blood flow, and if I wasn't part of the program, I wouldn't have found about it," said Brantley, who will be attending Valdosta State University in the fall.
As for the doctors Brantley works with, she knows they are looking out for her well-being and encourages anyone to "just give them time."
"I know that the doctors won't stop until they find out what's really wrong with you … they don't give up on you, even if you want to give up on yourself," said Brantley, who will continue to be part of the program until she is 21. "They really help … even though you didn't want to get all the shots and the blood drawn every day, it helps. Just keep that in mind — it always helps."
Badamosi said her research interest is to look at predisposing factors in the lungs of young children with SCD that place them at higher risk of acute chest syndrome. Badamosi said a vulnerable period for SCD patients with increased morbidity, hospitalization and even death, is in teenagers and young adults when they "transition" from focused pediatric care to an adult provider who might not be as familiar with SCD.
"These patients tend to get lost to follow up and some might end up in the ED and unfortunately die due to lack of comprehensive care," Badamosi said. "That is why I am drawn to these two areas."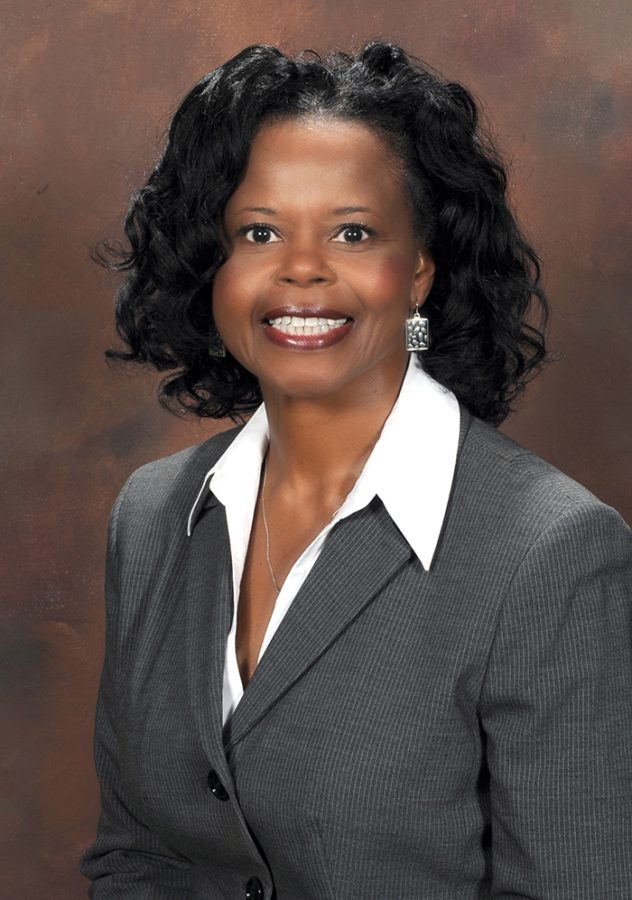 Dr. Betty Pace works on Badamosi's team, where she provides care to participants in the study and telemedicine services in South Georgia. Pace, who has cared for children with SCD and conducted laboratory research for more than 30 years, has helped develop new drugs for treatment of SCD and participated in pharmaceutical-sponsored clinical trials. She is grateful she's been able to contribute to the program.
"Dr. Badamosi provided leadership for the expertise and study design to expand care for adolescent in South Georgia to have increased access to service from our team," Pace said. "I am excited we are the first sickle cell program in the U.S. to use telemedicine to enhance transition services. Our hope is this program will improve medical outcomes for young adults with sickle cell disease."
With the addition of SCD patients to the CDC's list of those who are more vulnerable to COVID-19, Badamosi said it is important for them to maintain social distancing and hand hygiene and wear a mask at all times. In addition, "we provide virtual services when able, such as telehealth and telemedicine, and minimize in-person social interactions at this time."
Jung E. Choi, chief business and strategy officer and head of patient advocacy and government affairs at GBT, agreed that these patients are at increased risk due to the pandemic.
"Individuals living with sickle cell disease face significant challenges every day, including accessing quality health care in their communities. These challenges are greater than ever given the impact of COVID-19 and the health care disparities the pandemic has brought harshly to light," Choi said. "We selected this year's grant recipients based on their potential to make an outsized difference on improving access to care for patients. With the additional funding from the ACCEL program, these organizations have the opportunity to speed the development and amplify the reach of their programs."