In this ongoing series, Jagwire will be featuring people from around Augusta University and AU Health who keep JagNation running. Email the media relations team to share your story. This week features Dr. Patrice Jackson from Student Affairs.
Where is your spot in the JagNation?
Associate Vice President for Student Affairs — I lead the student engagement unit, which includes Housing and Residence Life, Campus Recreation, Multicultural Student Engagement, Maxwell Theatre and Student Life and Engagement. I am responsible for facilitating the student experience outside of the classroom.
How long have you been a part of JagNation?
Nine months.
Most interesting thing about your job?
Without a doubt, my engagement with students is the most interesting thing. I love being a part of their journey; walking through the experience with them is the best.
Favorite thing about JagNation?
My favorite thing about the JagNation is the excitement of where we are as a university and where we are headed. In many ways, it still feels like we are a brand-new institution, even though we are a consolidated university with years of history to build upon. The direction we are headed with enrollment and student experience is also exciting. We have so many opportunities ahead of us as a university and as individuals in the JagNation.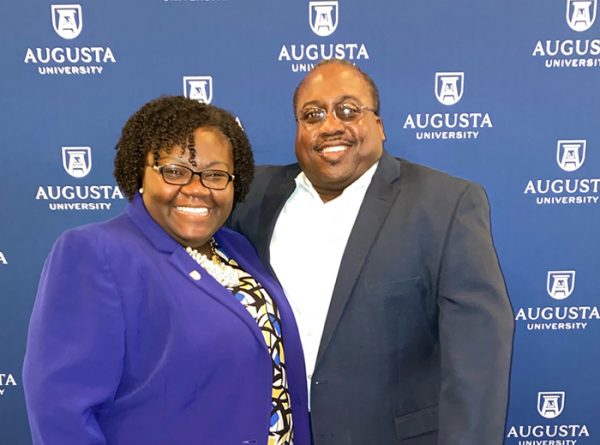 Family:
My family includes my phenomenal husband Edward Jackson. He is also part of the JagNation and works in the JagCard Office. We have one daughter, Daiyonah Jackson, a college senior majoring in mathematics. We also have a 6-year-old Yorkie named Bella (and she's the one who is really in charge.)
Hobbies:
I love to cook. My love of cooking comes from my grandmother. Growing up, we did this together often as a way to relax. I love music. I love to sing and dance. Music is powerful. It can change your whole mood. On the professional side, I enjoy speaking and training at universities and conferences across the country. I speak on topics related to leadership and student affairs.
Something the JagNation does not know about you:
I post weekly inspirations on Instagram under the hashtag ASpoonfulofPBJ (#ASpoonfulofPBJ is based on her full name, Patrice Buckner Jackson). I started this during the pandemic to share inspiration and hope during these trying times.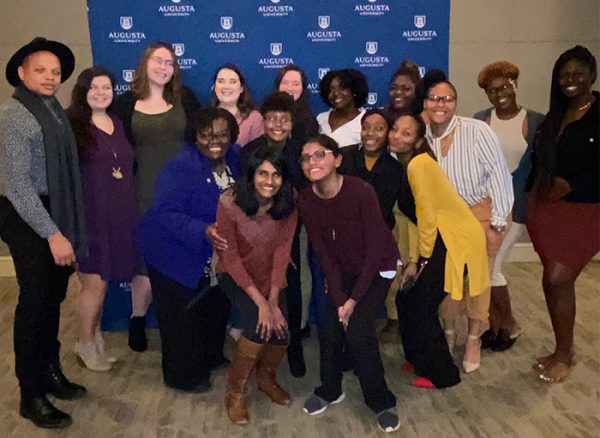 How has COVID-19 changed/affected your job?
COVID-19 has changed many things. We have had to refocus on how to serve our students from afar. Most of my work is concentrated on serving students (outside the classroom) while they are here on campus. When the pandemic began, we had to learn how to prepare for students remotely, which involved much work. Then, we had to regroup and prepare for them to come back to in-person classes for fall semester. We had to look at safety in new ways, like continuing to engage our students in meaningful ways, while also making sure they are all safe.
Even in the midst of a pandemic, we know that connection is so important. So we want to do everything we can to help our students make significant connections to each other and to our community. Personally, the virtual aspect has helped me to refocus on what really matters in life — like how important our connections and relationships are to people in real life.