Dr. Patrice Buckner Jackson has been named assistant vice president for student affairs at Augusta University, effective Jan. 1. Jackson comes to Augusta University with 21 years of progressive experience in higher education.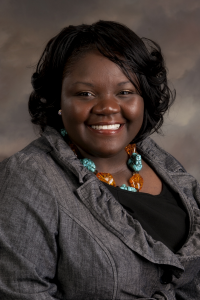 "We are so excited to welcome Dr. Jackson to our team," said Dr. Susan Davies, Vice President of Enrollment and Student Affairs at Augusta University. "She is a strong leader who has a student-centered approach, and her passion for campus collaboration will help us continue to enhance our student life experience."
In her role as AVP, Dr. Jackson will develop and implement services, activities and opportunities that enhance the student's adjustment to (and participation in) university life, with the goal of increasing student persistence, retention, and graduation rates.
Dr. Jackson will develop the co-curricular learning experience of AU students through strategic partnerships; plan for new student facilities, as needed; collaborate with students, faculty, staff and senior administrators in fostering student development; and serve as an advocate for an inclusive campus community.
Specifically, she will supervise Housing and Residence Life, Campus Recreation, Student Life and Engagement, Multicultural Student Engagement, and the Maxwell Theatre — departments focused on cultivating student engagement, learning and success through a transformative college experience.
Dr. Jackson was most drawn to Augusta University for its emphasis on students. "Considering all of the wonderful reasons to join the Augusta University family, I am most excited about the opportunity to work with our students, the Student Affairs team, and colleagues from every division to create a dynamic and transformational Jaguar experience," she said.
Dr. Jackson served previously at Albany State University, Georgia Southern University, St. Mary's University, College of Charleston, and Trinity University.
She earned her bachelor's in sociology from the College of Charleston, her master's in counseling from Webster University, and her doctorate in education from Georgia Southern University.
Learn more about the Division of Enrollment and Student Affairs.