Augusta University has followed up last year's induction of Tanya Sudia, PhD, College of Nursing dean, into the National Academies of Practice with the selection of three more faculty members. 
The 2023 trifecta includes Doug Miller, MD, Distinguished Fellow of the Allopathic and Osteopathic Medicine Academy; Nicole Winston, PharmD, Distinguished Fellow of the Pharmacy Academy; and Teresa Marin, PhD, Distinguished Fellow of the Nursing Academy.  
The official induction ceremony will take place April 1 during the organization's annual meeting in Washington, D.C.
Miller, a professor of medicine, radiology and population health sciences at the Medical College of Georgia at Augusta University and director of cardiovascular disease prevention and cardiac rehabilitation at AU Health, has been with the university since 2006. He has practiced cardiology for more than 30 years. 
Among his greatest career accomplishments, he lists being the dean of three medical schools and one dental school, as well as working with great teams and mentor-level faculty and staff to support medical learners at all stages. 
"I'm honored to be nominated by Provost Neil MacKinnon and to be joining a national group of dedicated experts in collaborative health care practice and integrative systems learning," Miller said of the honor. 
He is the first faculty member from Augusta University to be inducted into the Allopathic and Osteopathic Medicine Academy.
Winston serves as the assistant dean for curriculum and is an associate professor in the Department of Pharmacology and Toxicology at MCG. 
A pharmacist for 11 years, she has been with Augusta University since 2017.
"I have dedicated my energy toward expanding interprofessional education experiences across our campus, and this honor makes me even more excited about our continued success in interprofessional education at AU," Winston said.
In addition to this honor, her greatest career achievements include collaborating with the curriculum team to create a student-centered curriculum, instituting several interprofessional education experiences across the Health Sciences Campus and earning several awards, including Augusta University's Scholarship of Teaching and Learning Award. 
Marin, who has been with Augusta University since 2017, is an associate professor in the Department of Nursing Science in the College of Nursing. She has spent 37 years as a nurse, 21 years as a neonatal practitioner and 11 years as a nurse scientist. 
"Being inducted as a distinguished fellow in the NAP is a great honor and will provide me with an enormous opportunity to further my interdisciplinary growth, and to form partnerships to advance significant research findings into nationally adopted policy," Marin said. "Because many conditions encountered in prematurity often persist throughout the lifespan, research is urgently needed to promote optimal well-being. Therefore, access to engaging with interdisciplinary partners involved in neonatal care, such as pharmacy, social work and speech, occupational and physical therapy, will help me reach my goal to further branch my program of research." 
In addition to being the only nurse scientist to be invited to join the Southern Society of Pediatric Research and receiving two awards for her contribution to neonatal research, Marin is also proud of her designation as the leading expert in the use of near-infrared spectroscopy in neonatal research and clinical practice, as well as her current kidney research.
"My current research identified a non-invasive approach to recognize the early onset of acute kidney injury, which will prompt interventions to reduce disease progression and improve the long-term quality of life for fragile preterm infants," she said. "My contributions have been recognized as impactful, credible and admirable, as evidenced by my invitation to join the international Neonatal Kidney Collaborative as the first nurse representative."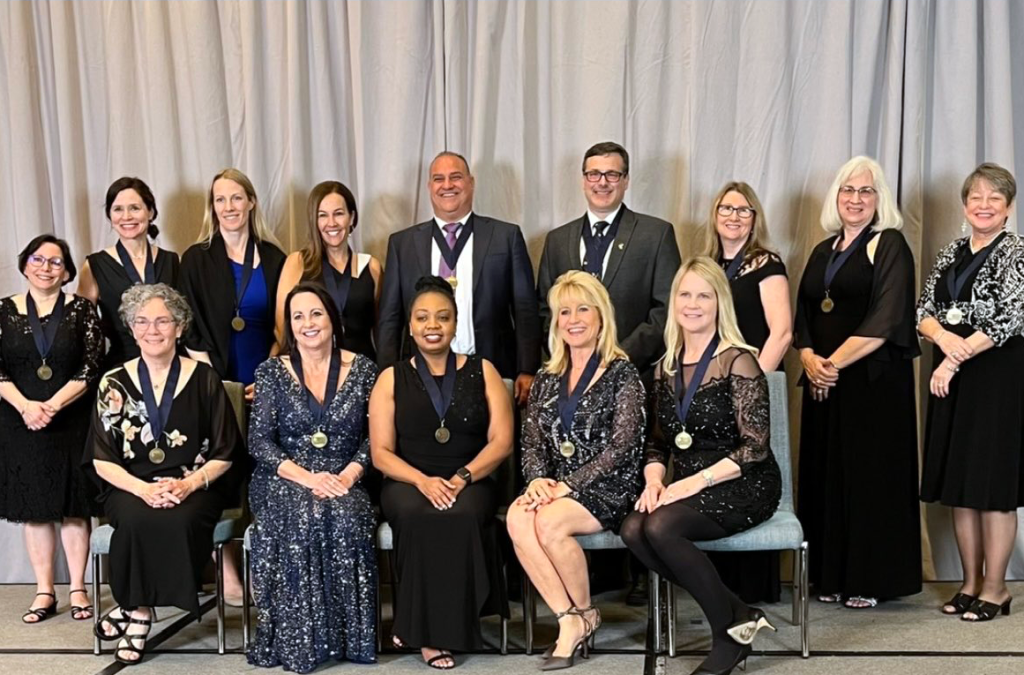 Founded in 1981, the NAP is a nonprofit organization that advises the government on the U.S. health care system. Distinguished practitioners and scholars are elected by their peers from various health professions to join the alliance of professionals collaborating to transform health and well-being.  
Nominations for distinguished fellows must come from a colleague and include an application, review and recommendation by the academy of their profession. The NAP Council will then review and approve the applications. Election to the organization is valid for a lifetime.
The application deadline for the Class of 2024 is July 31.