As of 2017, there are 3,716 homeless persons in Georgia. An experiential learning opportunity for students in the Hull College of Business has become an avenue for decreasing this number by helping Augusta's homeless population.
This spring, students enrolled in an event planning course taught by Dr. Marsha Loda, associate professor of marketing, spent the semester studying event planning, security, budgeting, and other aspects of event planning.
Margaret Woodward, executive director of the Downtown Development Authority, visited the class and discussed the opportunities and challenges in event planning in downtown Augusta. One issue in particular percolated to the surface.
"She expressed that they were struggling to get millennials downtown," Loda said.
So, Loda tasked her students with conceptualizing and proposing an event to increase vibrancy in downtown Augusta.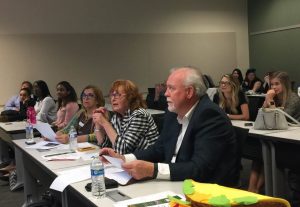 Eight teams of students spent the semester planning their proposed event. Each team then presented their proposal to Woodward, Brenda Durant, executive director of the Greater Augusta Arts Council and Glenn Parker, director of Recreation, Parks and Facilities in Augusta. After listening to each presentation, the judges selected a winner.
"I always make projects competitive," Loda said. "There's one winner, because, in the real world, when you pitch business only one team wins."
David Peltier, junior political science major, was a member of the winning group, and their idea was about more than making downtown more vibrant.
"We started on a search to see what we could bring to Augusta that is not only vibrant for downtown, but brings the community together behind an issue," he said.
The team's research led to the discovery of bridge dinners in Columbia, South Carolina and Sacramento, California. These dinners sparked some inspiration.
Peltier and his groupmates decided to plan a fundraising event on the Fifth Street Bridge. The bridge would be closed to traffic and would feature dinner prepared by local chefs, live music, dancing and art. Fireworks over the river would close out the evening.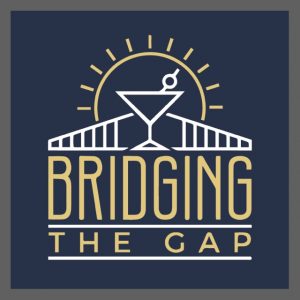 "We also decided the event would benefit Augusta's homeless population," Peltier said. "We titled it 'Bridging the Gap' because we want to bridge the gap between homelessness to an improved life. We wanted to work with local partners and identified the Salvation Army, the Augusta Rescue Mission and Augusta Warrior Project."
The group estimates that, with an attendance of 5,000 people, the event would raise an estimated $18,000-30,000 between ticket sales, sponsorships and donations.
Woodward, Durant and Parker recognized the event's potential and selected it as the winning event. They were so impressed, in fact, that the students were encouraged to propose the event at the Augusta Commission Meeting.
On May 1, the group presented the proposal for "Bridge the Gap" at the Augusta Commission Meeting, and the city commissioners voted unanimously to send the event to the Department of Parks and Recreation for implementation.
"It's very humbling to see our hard work recognized," Peltier said. "We have a lot of great ideas about our city and want to see it succeed. The cyber boom and all the new businesses popping up are helping revitalize downtown. It's great to have the opportunity to work with city officials to bring change and positive impact to that part of the city."
For Loda, this is what teaching is all about.
"It's so cool to see the positive reception that all of the ideas generated," she said. "I love to use my classroom as an experiential learning space where students work on real projects. Classrooms can really be a mini-focus group and creative session for businesses trying to reach the millennial market. Who better to get involved than millennials in a classroom that need a real-life project to work on?"