She is a surgeon skilled in removing many different forms of cancer from a patient's body. Now, as one of the newest members of the Augusta University Health and Georgia Cancer Center team, Dr. Tania Arora is working on building partnerships across multiple disciplines to work with doctors, nurses and support staff to offer patients the best care possible.
"As a surgeon specialized in breast, endocrine, soft tissue and GI cancers, I keep up to date in the disease process, tests and treatments available," Arora said. "I also have a more specialized skill set for a cancer operation as opposed to a general surgery operation."
Arora, who joined AU Health in April, spent two years in her surgical oncology fellowship learning about removing tumors from the esophagus, colon, pancreas, liver, breast, thyroid and parathyroid. She is also trained to help melanoma patients.
"I want to build trust with my referring physicians," Arora said. "My experience prepares me to understand that patients want their cancer addressed with urgency and concern. Because of that, it's important that we spend time going through the disease process properly, including imaging, workup, the steps of the operation, recovery and aftercare in a timely manner."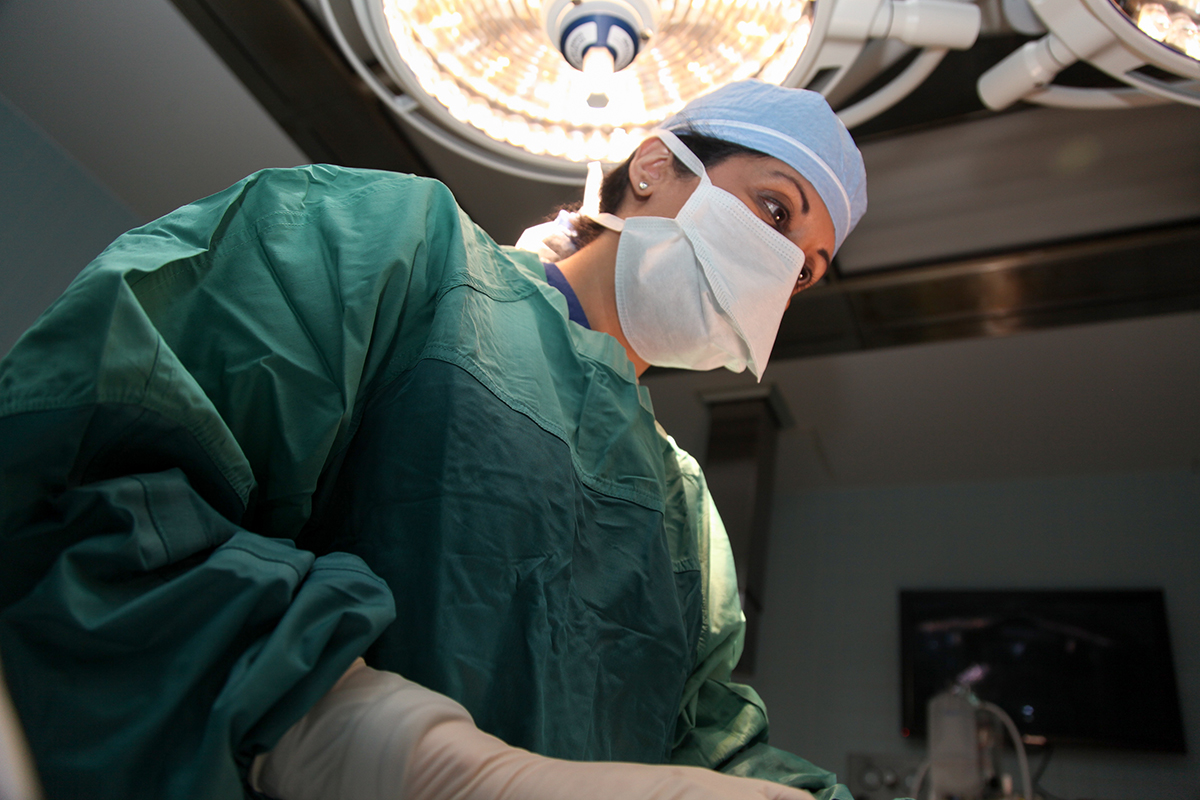 While specialization is more common at academic institutions like AU Health, the fellowship trains doctors to treat cancers of the skin, breast, gastrointestinal tract and more. According to the Society for Surgical Oncology, there are fewer than 30 accredited fellowships in the country. Additionally, there are fewer than 200 board-certified complex general surgical oncologists in the country.
Arora comes to Augusta after spending six years since her fellowship working for Geisinger Health System in Pennsylvania. As one of only two surgical oncologists in the area, she became accustomed to a high volume of complex cancer patients and their needs.
"I operated with some regularity on patients with pancreatic, esophageal, breast, thyroid and skin cancers," she said. "Working with gastroenterologists, dermatologists, endocrinologists, OBGYNs and primary care physicians is the norm. It takes a village to deliver complete care of the patient. When patients hear the word 'cancer,' they often hear little else and they want treatment started right away."
She is also working with a team from genetics, medical oncology and radiology to target certain populations of people at a higher risk of developing various forms of cancer. This type of multi-disciplinary approach is the heart and soul of the Georgia Cancer Center's Outpatient Services clinic.
"It's a community of medical oncologists, working with surgical oncologists, radiation oncologists, nursing staff, support service staff, etc., to look over each patient's case to decide the best course of treatment," she said.
For Arora and the team, it's about coordinating a patient's care more efficiently. "It is important for me to take a personalized approach to the patient and their cancer. Each patient will have different levels of understanding, emotional needs and concerns about their cancer," she said.
According to Arora, now is a great time to be a part of the AU Health team.
"I am excited about being part of Augusta University Health's next chapter," she said. "We have a new CEO and we have a strong infrastructure to take care of cancer patients, including those with tough cases that may not receive help at other clinics in the region."