Paceline will host its annual PaceDay Weekend from Saturday, Oct. 14 to Sunday, Oct. 15.
The Opening Ceremony takes place on Saturday, Oct. 14, at the Augusta Common, 836 Reynolds Street, from 4 to 8 p.m. The Joe Stevenson Band will perform, and people impacted by cancer will share inspirational stories. Local food trucks will be at the event, as well.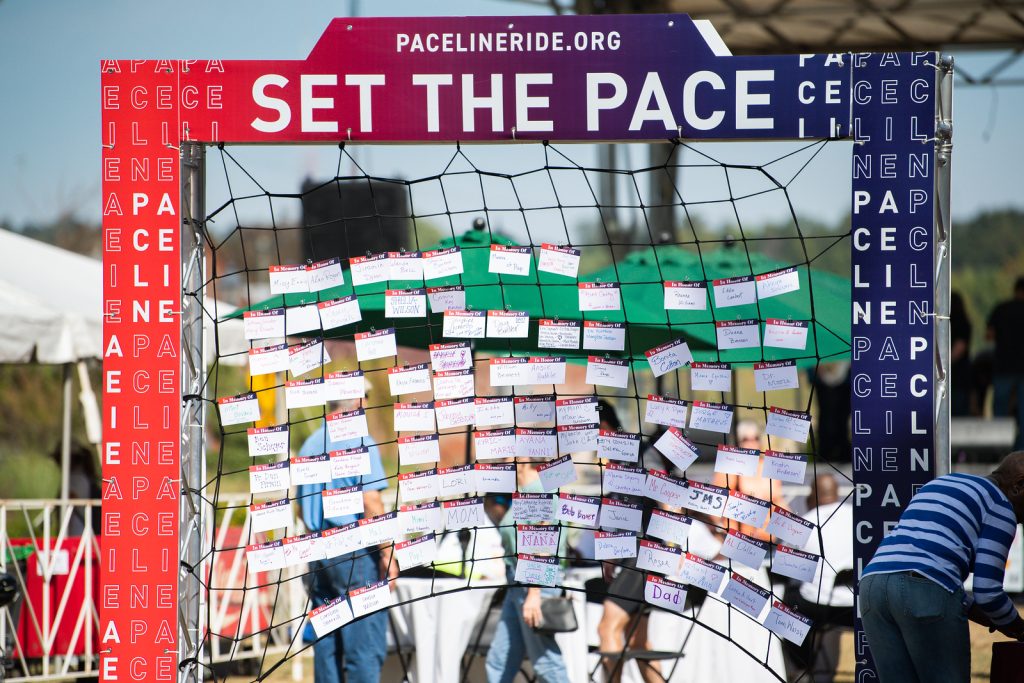 Riders must fundraise a minimum of $100 by check-in time to receive a Rider Swag Bag and a meal ticket for dinner, dessert and two beverages. Riders can pick up their credential packets and wristbands at the Opening Ceremony.
For those unable to attend the ceremony, rider check-in for PaceDay will begin at 6:30 a.m. at the Augusta Common. A light breakfast and coffee will be available beginning at that time, as well.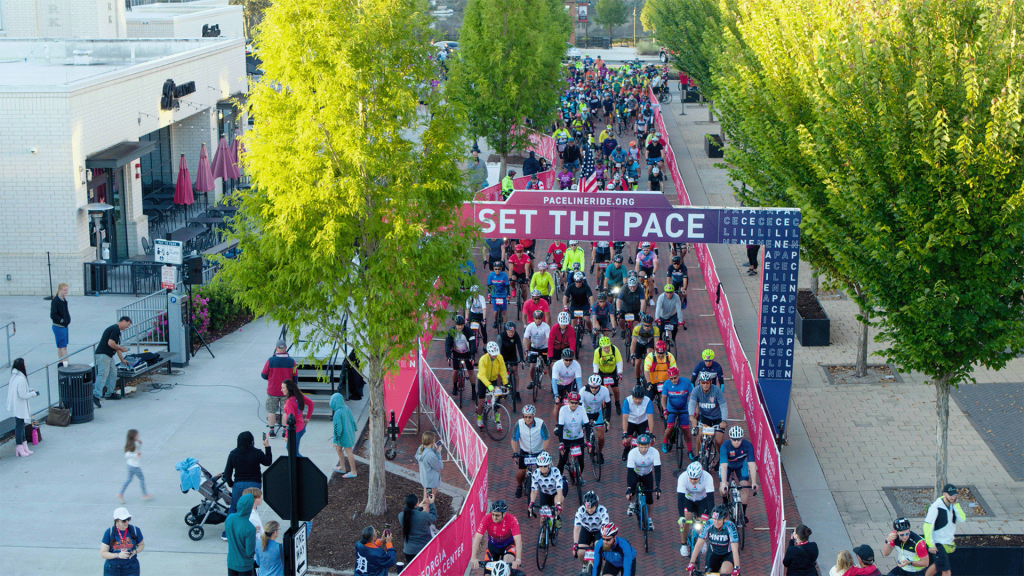 The 25-, 50- and 70-mile rides will take off at 8:30 a.m. The Cyber City 1-Mile Circuit will open up to riders from 11 a.m. to 3 p.m. Fat Man's Hospitality Group will cater lunch at the finish line for riders. Guests can purchase meal tickets through the merchandise tent. 
The Finish Line Festival will take place at the Augusta Common, with live music provided during the afternoon by Will McCranie.
It's not too late to register to ride. Registration for PaceDay is free with Augusta University sponsoring Team Jaguar. If you do not own a bike, you can rent from the following Paceline partners:
Andy Jordan's Bicycle Warehouse – Augusta
Bike Bike Baby – Augusta
Bike Peddler – Savannah Rapids Park
Chain Reaction Bicycles – Evans
Pedego Electric Bikes – Aiken
Please note, bicycles are going on a first-come, first-serve basis. Rental prices vary from store to store.
Those who aren't riding can register as a Paceline Pal. A Paceline Pal is a supporter who doesn't ride, but who fundraises to help this year's event meet its donation total of $500,000. 100% of all participant-raised funds supports innovative cancer research at the Georgia Cancer Center. Paceline recently announced funding for nine cancer research projects following successful fundraising for PaceDay 2022.