Katrina Keefer believes she has been truly blessed with many unique opportunities that led her to Augusta University.
Keefer became chief executive officer for Augusta University Health System on July 15, a pivotal new clinical leadership position that includes an academic appointment as executive vice president for health affairs.
From lessons learned during her childhood in close-knit Monroeville, Alabama — the town that fostered renowned authors Harper Lee and Truman Capote — to working as a project consultant in New York City in the wake of the Sept. 11, 2001, terrorist attacks, Keefer brings to the table tremendous life experiences and leadership skills.
"I was actually born in Tifton, Georgia, but I grew up in Monroeville, Alabama," Keefer said. Known as the "Literary Capital of Alabama," Monroeville is the kind of town where neighbors are always willing to lend a helping hand. "It was a great place to grow up," she said.
"Monroeville is actually where Harper Lee wrote To Kill a Mockingbird, but no one called her 'Harper Lee,'" Keefer said, smiling. "We called her 'Ms. Nelle.'"
Keefer described herself as a public school kid in a small town, where her daddy was the high school football coach and her mama was a chemistry teacher. As part of a football family in the south, she often lived and breathed the game.
"I grew up breaking down film on the side of the refrigerator on Saturday mornings," Keefer said, laughing. "In fact, I grew up a Georgia fan back in the Herschel Walker glory days because my mama went to the University of Georgia."
'The Keefers from Georgia'
While Keefer has only a few personal items in her new office inside Augusta University Medical Center, she insisted on bringing a painting of Georgia's mascot Uga.
"That was a gift given to me in 1997 from a family from Thomasville, Georgia, that I used to go to football games with," Keefer said, pointing at the large painting of Georgia's white English bulldog already on display. "My diplomas will arrive some other time, and I'll hang them on the wall, but I had to bring Uga with me."
Even though her parents lived in Monroeville for more than 40 years, everyone in town still referred to them as "the Keefers from Georgia." Keefer says she has always felt a close kinship with the Peach State.
After graduating from high school, she attended Huntingdon College, a private Methodist liberal arts college in Montgomery, Alabama, where she earned a bachelor's degree in business administration and management in 1995.
"Back then, I worked for the college and for the United Methodist Church doing youth and young adult ministry," Keefer said. She was teaching adults how to train and prepare youth for missions work.
"I would tell them, 'You can take people to Nicaragua, or you can take them to Ghana, West Africa, or you can teach them to be nice to the lady next door.' That's what being in missions is all about."
During this time, Keefer began thinking more about the impact of public policy.
"While doing this missions work, I kept asking myself, 'Gosh, why aren't we fixing the policies that impact the work that we are doing?'" Keefer said.
Remembering 9/11
Those questions led her to enroll in New York University, where she earned her master's degree in public administration in 2002.
"It was a great time to be in New York. I was there during the best of times and the worst of times," she said. From the roof of her building, Keefer "watched the ticker tape parade when the Yankees won the World Series in 2000," and "the second plane fly through the World Trade Center" on 9/11.
Keefer said she will never forget the tragedies of that morning.
"I've gotten rid of everything except my dusty shoes from that day. I kept my shoes," Keefer said. "I lived three blocks south of the World Trade Center, and I remember hearing the first plane and felt the thump."
The impact was so powerful, Keefer thought something had hit the nearby Brooklyn Bridge along the East River.
"I looked out my window and I saw that the traffic was still moving, so I went back to the kitchen and was fixing a salad for work," Keefer said. "That's when my roommate, who had The TODAY Show on, said, 'Something just hit the World Trade Center!'"
The windows in Keefer's apartment faced the opposite direction, toward the Chrysler Building in midtown Manhattan, so she grabbed her glasses and headed to the roof to see what was happening.
"At the time, I thought it was a little bitty plane, but I remember thinking, 'Where is the fuselage?'" Keefer said, adding that she began to more closely examine the damage to the World Trade Center's tower. "I think the life-changing moment for me was, you would see these flickers coming off the first building, and then you'd see these objects that picked up speed. Then, you would see their neckties blowing around as the speed of their fall increased."
That's when Keefer realized these were people jumping from the windows of the building.
"To know that was their only alternative was very hard," she said. "And then I saw the second plane. It came around and cocked its wing and went through the second tower."
As soon as she returned to her apartment, her phone rang. It was her father checking to see if she was all right.
"My parents were in Monroeville, and they were watching what was going on in New York," she said. "At that point, it still had not hit me that this was a terrorist attack."
Preparing for the unknown
The tenants in her building were told they must evacuate their apartments and head to the basement, but then the first tower began to fall and it started shaking all the nearby buildings.
"It was awful," Keefer said. "Since my apartment was facing north, I couldn't see what was imploding. I could only see the smoke billowing in the street."
Her entire building had to be evacuated, so she quickly threw some items in a backpack and began walking north.
"I'm a girl from Alabama, so I had my Bible, clean underwear and I stopped at every ATM to get as much cash as it would give me," Keefer said, chuckling. "I knew if I had cash, clean underwear and my Bible, I was set. I also had my toothbrush, some dry cereal and a bottle of water."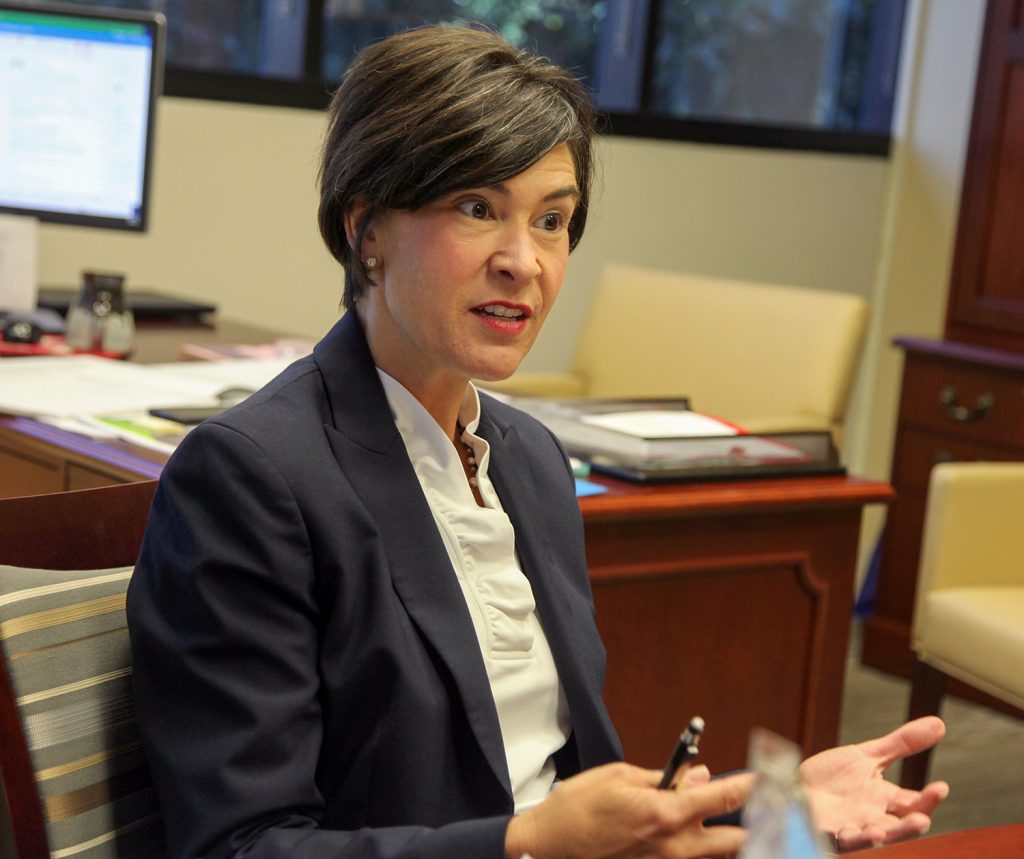 Keefer said her missions experience helped prepare her for that day.
"I knew what I needed," she said. "For example, I didn't know where I was going to sleep, but I knew my feet would be cold, so I had socks."
Her apartment was uninhabitable for several months, so Keefer ended up staying with friends and then at a hotel until she could return.
"It was a difficult time," she said. "But it was also an exciting time to be studying at NYU's Wagner Graduate School of Public Service and taking business law as you were thinking about the legal implications of the 9/11 funds pouring in.
"National leaders were asking, 'Do you take care of the survivors, or do you take care of the victims?'"
Dealing with the realities of 9/11 and the aftermath was a huge learning experience, Keefer said.
"In my life, I've had a lot of opportunities to be in so many unique situations, and I've learned from them all," she said. "I'm so blessed."
'No quick fixes' in health care
While at NYU, Keefer took several classes related to public health.
"I realized that so much of health care is based on Medicare reimbursement, which is based on the Federal Register, which is the minutes of Congress," Keefer said. "And I thought, 'What do they know about health care?'"
Keefer soon learned that health care issues in this country have no quick fixes.
"That's when I realized that health care was where I needed to be," Keefer said. "So I went to work for the UAB Health System in Alabama."
Keefer began as an administrative fellow at the University of Alabama at Birmingham Health System in 2002 and, over a five-year period, quickly worked her way up to director of financial operations, then treasurer of the institution.
In 2008, she became the senior vice president and chief financial officer of Baptist Health, an affiliate of the UAB Health System that includes three acute care hospitals, a psychiatric hospital, a regional cancer center and numerous outpatient facilities in central Alabama — a portfolio of health care components much like those at AU Health.
Throughout her 17-year tenure with UAB Health System, Keefer has played key roles in public finance, affiliation and acquisition transactions.
"Katrina comes to us with an impressive track record of effective financial leadership within a premier health system," said Augusta University President Brooks A. Keel, PhD, when announcing her arrival earlier this month. "I am confident that her background in health system strategy and finance will ensure our financial health and sustainability, as well as improve the patient experience for everyone who enters our doors."
Growing partnerships throughout Georgia
As the CEO for AU Health, Keefer will oversee the 478-bed Augusta University Medical Center, the 154-bed Children's Hospital of Georgia, Roosevelt Warm Springs Rehabilitation and Specialty Hospitals, Georgia Correctional Healthcare, Georgia War Veterans Nursing Home and more than 80 outpatient clinics and care centers.
Over the years, Keefer has handled mergers and acquisitions, restructured debt and worked closely with bond agencies, so she believes she has the financial experience and background to lead AU Health into continued growth and a strong financial future.
"One of the themes that you will hear me discussing a lot in the community is growing our clinical enterprise and expanding our relationships and our partnerships throughout the state," Keefer said. "It is going to be very important to me, to us and to the state to keep health care local and to ensure that we can keep physicians in those communities, as it relates to rural health care."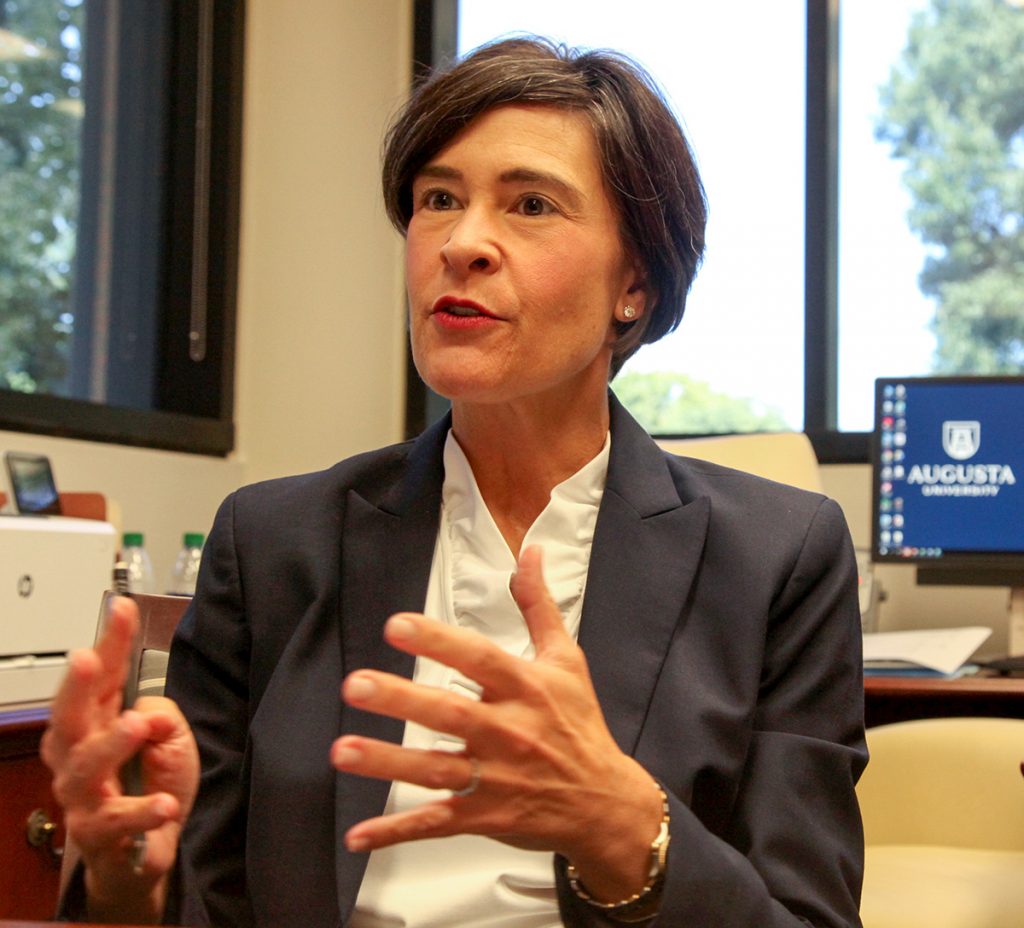 Keefer said she has already received tremendous support and encouragement from Dr. David Hess, dean of the Medical College of Georgia, as well as Dr. Charles Howell, interim CEO of AU Medical Associates.
"We are going to focus on quality and patient safety and really ensure that our publicly available data reflects the care that we are giving in our facilities," Keefer said. "I think that's going to be an important piece. We also want to be an employer of choice … for people to want to work here. Our team members, both clinical and nonclinical, can work anywhere. But we want them to work here."
Keefer also wants Augusta University to be a learner-centered care environment, which is more than just providing information or teaching skills. She describes it as an educational approach that focuses on the concerns of all health care participants and involves them in making decisions and solving problems.
"With any academic medical center, there are many different viewpoints. The question is always asked, 'Is it teaching or research or patient care that matters the most?' The answer is, 'yes,' to all three," said Keefer. "They all matter the most."
'We are all caregivers'
When it comes to patients, Keefer supports a holistic approach to care.
"I think we are all caregivers," Keefer said. "Whether you schedule a patient, or you are the nurse at the bedside, or you code the chart, or you adjudicate the claim, or you are the physician doing the surgery, we are all caregivers, and it really takes all of us working together."
The entire health system needs to work as a team to provide patients with the best possible experience.
"I think we've got to break down the hierarchies of who is the most important person in the process," she said.
A patient's surgery outcome may be great, and the nursing care could be very compassionate. But if the insurance claim is filed incorrectly when someone calls and asks about the patient's experience, then that patient will likely give poor satisfaction scores to the hospital, Keefer explained.
"We have to realize that all team members are valued members, and I think it's important that everybody is respected for their role in providing care."
Furthermore, Keefer said many patients need more than just physical treatment to fully recover from illnesses.
"It's also about their emotional health, their spiritual health, their financial health … focusing on their overall wellbeing."
Clear and consistent communication is key
In her first few weeks as CEO of AU Health, Keefer has been actively listening, and she is already receiving suggestions about areas of improvement.
"One of the first things that I've heard is, 'You can't get an appointment here.' Well, that's a solvable problem," Keefer said. "The fact is, academic medical centers are a little more complicated because our faculty aren't in the clinic all the time, every day."
However, she asserts, "We are going to answer the phone, we are going to figure out if we need to open additional slots and you are going to be able to get an appointment."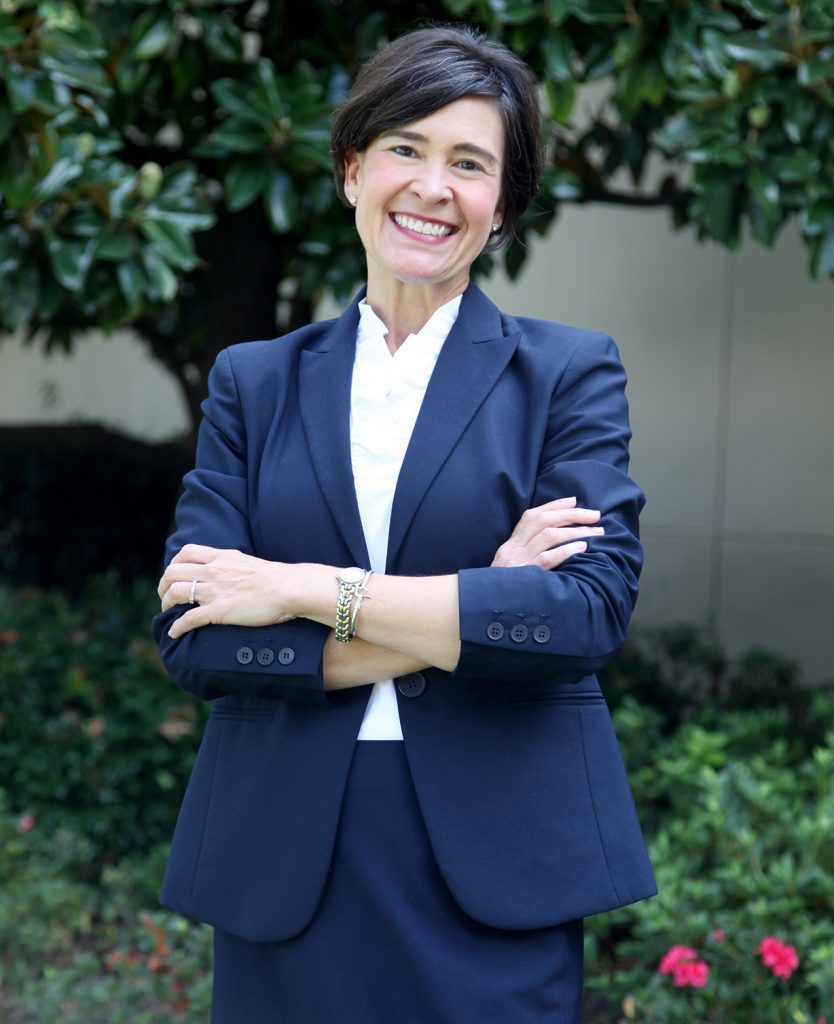 As a team, AU Health needs to look at scheduling and work more collaboratively with department chairs to figure out ways to better serve potential patients, she said.
"We have got to really get our arms around where there are gaps and how do we change that perception within the community," she said. "I think that's going to be a hurdle, but it's a solvable problem because we have a lot of good people providing really good care."
Keefer also insists she intends to be direct and honest, not only with employees but also in her approach with the entire community.
"I want to make sure that we are providing clear and consistent communication," she said. "The little one-off tidbits and snippets are not helpful. People want clear and concise information.
"So, I've challenged our team by saying, 'We are going to think critically and ethically, and we are going to communicate with clarity and civility.' That's the way I operate."
— Denise Parrish contributed to this story.