In this new series, Jagwire will be featuring people from around Augusta University and AU Health who keep JagNation running. Email the media relations team to share your story.
Where is your spot in the JagNation?
I'm the director of Copy and Print Services. I supervise the copy/print shop. I have seven staff members, and they complete about 400 jobs per month. I also manage the fleet of leased copiers for the university and Georgia Correctional HealthCare.
How long have you been a part of JagNation?
Since October 1995.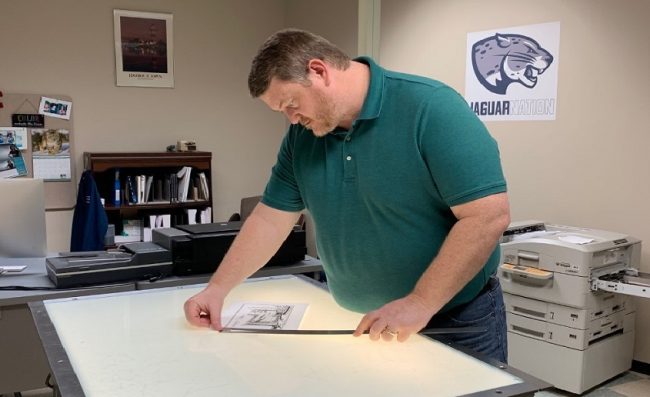 Most interesting thing about your job? 
Getting to work on different projects throughout the year.  AU has so many talented individuals, and we play a small part in getting their ideas printed. This could be a new rabbit anatomy lab manual to a triage training booklet. Spring is usually the most diverse time of the year. Everything seems to happen on campus in the same three-week span.
Favorite thing about JagNation?
I have really enjoyed working with all the different groups of people that are on campus. Change is the only thing that stays the same.
Family:
Wife Jennifer and daughter Audrey, 16.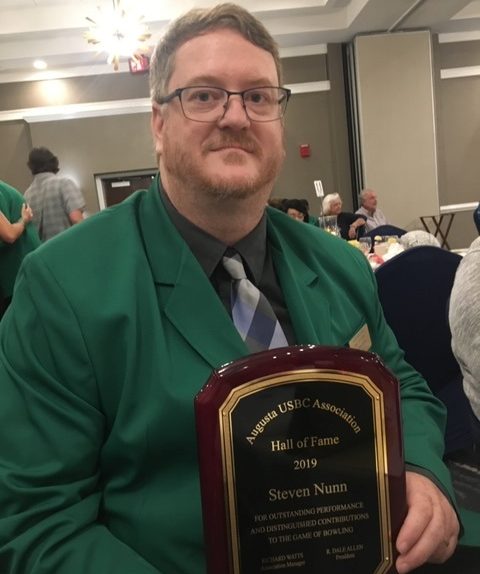 Hobbies:
Bowling — I have bowled 42 perfect games (a perfect game is a score of 300). I won the "all events" scratch title for the Georgia State Men's Tournament that was held last fall in Rome. "All events" means the nine games that are bowled in a tournament. Those scores are added together to see who knocks down the most pins.

Something the JagNation does not know about you:
I have a twin sister.
How has COVID-19 changed/affected your job? 
We have to be ready to print materials regarding COVID-19 on short notice. The information is changing quickly and has to be given to staff and patients as soon as possible.