In this series, Jagwire continues to feature people from around Augusta University and AU Health who keep Jaguar Nation running. Email the media relations team to share your story.
This week we speak to Lt. Waylon Potts with our Augusta University Police Department.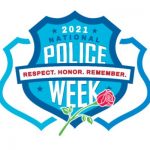 We spoke with his wife, Capt. Katy Potts, last month, who told us that May 9-15 is special for law enforcement, because it is National Police Week (virtually). The week is a chance to thank our AUPD officers for their efforts to promote public safety, particularly on the Augusta University campuses, helping us stay JagSafe!
Where is your spot in the JagNation?
I am the lieutenant in our Investigations Unit at the Augusta University Police Department. I have the pleasure of working with an amazing detective partner, Sgt. Christina Compton, and I get to partner with many outstanding people in the AU Community.
How long in JagNation?
I started with the Augusta University Police Department in October 2019 as a police officer. In July 2020, I got the opportunity to be promoted to lieutenant assigned to our Investigations Unit.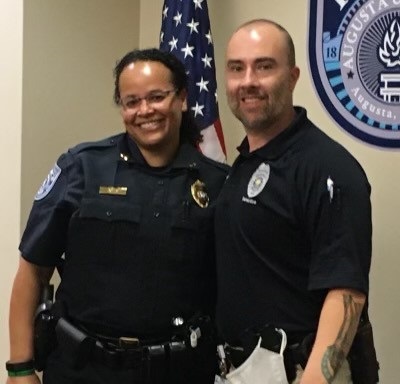 Most interesting thing about your job?
Investigations are always interesting … the people we meet and interact with and the situations we are presented with keep the job exciting. I enjoy that no case is the same, and every day brings a new and interesting adventure.
Favorite thing about JagNation?
The positive people that we work with across the campus. There are so many great people who really want to make a positive impact in those they come in contact with.
Family:
My wife Katy Potts is the captain of Patrol Operations for the Augusta University Police Department. We have one "four-legged son," Lincoln, who is the sweetest little guy.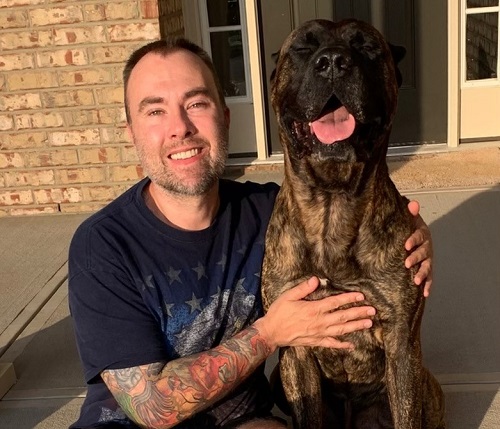 Hobbies:
Going to the gym and spending time with family and friends.
Something the JagNation does not know about you:
I have watched the entire series of Downton Abbey three times this year … and it's (only) April!
Augusta University values are Compassion, Collegiality, Excellence, Inclusivity, Integrity and Leadership. Describe how you fulfill one or more of these values (how/why)?
Integrity and leadership stand out as values that are personally important to me. Integrity is being true to who you are, what your true north is, all the time … even when it is not easy. Having integrity is a big part of what allows people to know that they can count on you.
Leadership is putting others, your mission and your agency above yourself. It is about modeling the behavior you expect from others and being fair, firm and consistent.
These are two values I work to get better at every single day.