In this series, Jagwire continues to feature people from around Augusta University and AU Health who keep Jaguar Nation running. Email the media relations team to share your story. This week we speak to Capt. Katy Potts with our Augusta University Police Department.
Where is your spot in the JagNation?
I am the Captain of Patrol Operations for the Augusta University Police Department. The Patrol Operations Division is the largest division within the department. I oversee two lieutenants, four sergeants, and 24 officers who daily are responsible for maintaining order and protecting the safety of the students, staff, faculty, patients and visitors at Augusta University.
How long in JagNation? 
I have been with the Augusta University Police Department since August 2019. I was hired as the Lieutenant of the Training Division and was promoted to my current position of Captain in December 2020.
Most interesting thing about your job?  
Every day can be different than the day before. I am never bored and continue to learn new things. As a police officer, you learn quickly that people do not call you because they are having a good day. We are called on what could be the worst day for someone, but in being compassionate and showing empathy, we can help him or her through these bad times. One short moment in our day has the ability to have a lasting impact on so many others. To me, that is both scary and profound.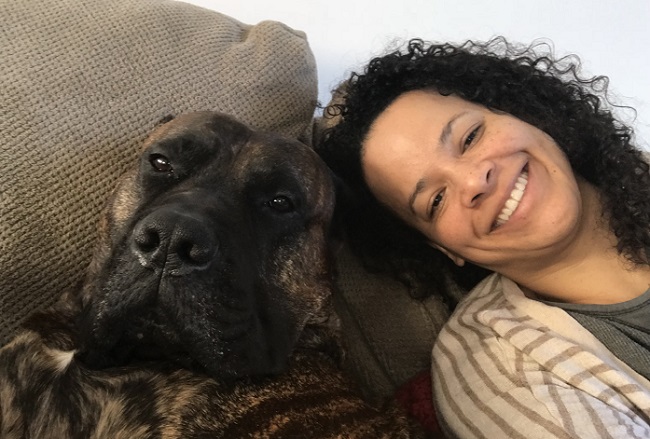 Favorite thing about JagNation? 
It seems everyone I interact with throughout the university system truly enjoys the work they do. Being part of the community who are dedicated to the mission makes coming to work every day an easy task!
Family:
Husband Waylon, who is the Lieutenant of Investigations for AUPD, and our 8-year-old dog Lincoln.
Hobbies:
Reading, cooking, and spending as much time as I can outdoors.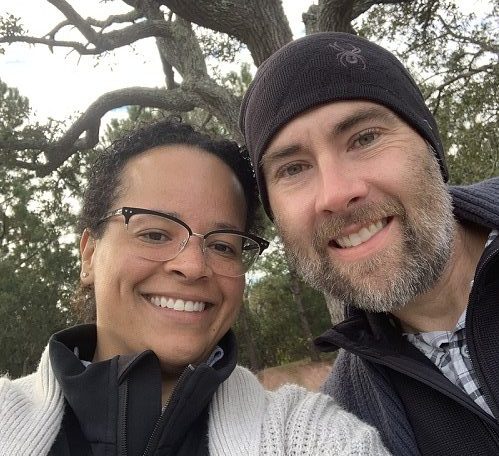 Something the JagNation does not know about you: 
I spent 24 hours as the "Play of the Day" highlight on CNN for a play in the 1999 NCAA Women's College World Series.
Augusta University values are compassion, collegiality, excellence, inclusivity, integrity and leadership. Describe how you fulfill one or more of these values (how/why)?
Collegiality: Having been an athlete, I am used to working in a team to accomplish goals. Everyone had their position, had different skills and capabilities, and each player was needed if we were going to succeed. I continue this approach as a supervisor in law enforcement. I get to know "my team" and look to maximize their capabilities as well as hope to inspire them to reach higher.
Leadership: Clear communication of expectations is key. In all of my supervisory positions, I have looked for the opportunity to develop and lead others. A big part of that is understanding your people. There is no one way to do this job or one path everyone should take. As a leader, you need to listen to what each person wants and help them develop ways to achieve these goals. Sometimes this involves having an honest conversation with someone about their work — this builds trust and allows people to know where they stand. People should not be surprised by who is selected for training opportunities, open positions or advancement, and they should never receive a performance evaluation that is unexpected. Continuous feedback is needed to inspire others to work toward achieving the department's vision.