While others opened presents during socially distanced holiday gatherings with family or friends, Robert Giancroce spent Christmas Day 2020 at Augusta University Medical Center.
"He was in the COVID unit, and I was assigned to help him," said Jennifer Losgar, a respiratory therapist.
Because of underlying conditions, "the only thing they could give me were steroids and high levels of oxygen," said the Aiken businessman.
Giancroce was struggling with every breath, having experienced respiratory failure brought on by COVID-19 pneumonia, a critical secondary illness suffered by thousands of patients battling the virus.
"He seemed down in the dumps at being stuck in the hospital on Christmas morning," said Losgar, who worked the holiday. "Then, when I went to leave the room, he reached his hand out to give me a fist bump." Because she was draped in a gown, gloves, mask and was following the required personal protective measures for interacting with COVID patients, Losgar said to herself, "I can do better than that." So, she reached out and opened her arms to Giancroce, and said, "Here, Robert, give me a hug."
The embrace was a momentous gesture for patient and caregiver. In a year marked by dramatic increases in debilitating illness and death, as well as loneliness, despair and even depression linked to scarce social interaction, it was a priceless gift each gave the other amid the pandemic.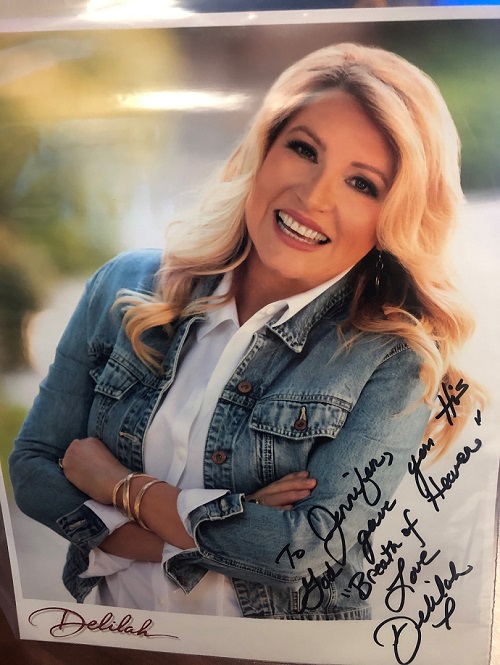 "I think it (the hug) made Robert feel like he was important as a person, and not a person with a plague or something, but a person," said Losgar.
Giancroce's 10-day stay in the ICU provided multiple occasions for the pair to interact.
"Jennifer, she's a sweetheart. She would check in on me from time to time, and ask, 'How are you doing? Are you doing your breathing treatments?' She was great," said Giancroce.
Though outside visitors were restricted, Giancroce said the fact that he was coherent and could communicate with his family by phone (like Facetime) was very encouraging. "My heart goes out to those families who have had to endure more than I did," he said.
Giancroce would later grieve the loss of his older brother to COVID, news his family would not share until he was out of danger himself.
The pandemic has taken its toll on caregivers, too, including Losgar.
"Every shift I worked for the first three months of the pandemic, I was working with COVID patents," she said. "It's been hard with everything going on and not knowing what's going to happen next."
Her struggle was not lost on Giancroce, the father of three grown daughters.
"Jennifer told me that she would go home crying every night when the pandemic first started, because even the caregivers didn't know what to do. And she said she just prayed one night and talked to God and felt like she was doing exactly what he wanted her to do," said Giancroce.
I do what I do for my patients. I feel like that's my purpose in life," said Losgar. "And what I do for my patients is between me and God. I know in my heart I am helping people. I don't do it for recognition, so it doesn't matter if someone says thank you or not."
But Losgar would receive recognition this time, a celebrity-sized thank you from national radio show host and personality Delilah Rene.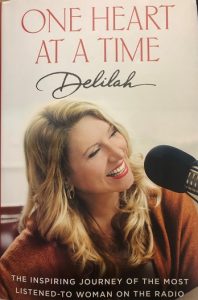 "I got a call from a personal friend of mine," said Giancroce. "She said, 'Robert, are you OK?' And I said, 'Yes, Dee, I am OK.' So she said, we are praying about this, and we prayed. The next day Dee called again. … Jennifer walked in, and said, 'Oh! Excuse me, I didn't know you were on the phone.'"
Giancroce explained to Losgar that he was talking to his friend Delilah. "Maybe you know her?" he asked. "She has a radio show?"
"Delilah! I listen to her every night on my way home!" Losgar said.
"So, I said, Dee, my oxygen tech is a big fan of yours. And Dee said, 'Put her on the phone.' So I put the phone on speaker, and I thought Jennifer was going to melt standing right there!" said Giancroce.
"I recognized the voice right away," said Losgar. "I was so excited."
The two women chatted for a short while, and later connected through email. Delilah requested Losgar's mailing address, and surprised her by sending two copies of her latest book, One Heart at a Time. She also enclosed an autographed photo with a special message: To Jennifer: God gave you His "Breath of Heaven." Love, Delilah.
"I have been working at the hospital for 12 years now, and this is the first really big thing that anybody has done for me like this," said Losgar, who has been at AU Medical Center since she graduated from the College of Allied Health Sciences at Augusta University. "That meant everything to me."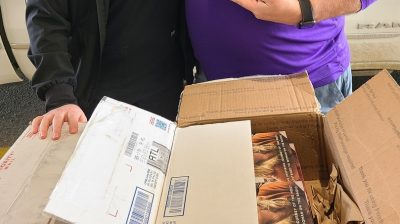 After he was discharged home, Giancroce stayed in touch with Losgar. He returned to the hospital to deliver a box of Delilah's books for Losgar's coworkers in Respiratory Therapy.
"I never realized the amount of work that a nurse or a therapist does," said Giancroce, who owns and operates both an air conditioning repair service and a plumbing business. "Until God comes down and touches you through his angels, you don't know anything until you are there. We take so much for granted," he said.
"Everybody in that ICU — every single person, in my opinion — I would describe as an angel from heaven, and I sincerely mean that. I just want everybody to know. If somebody asked me, and I mean this from the bottom of my heart, I can't do enough to thank them for their care," said Giancroce.
"I'm forever grateful."

Support our health care heroes
As our frontline health care heroes continue to fight this devastating pandemic, they need your support more than ever. If you're looking to return the favor, there are several ways you can give back and help right now. You can also contribute financially to Augusta University Health or Children's Hospital of Georgia by visiting our giving website.