In 2018, Carson Varnadoe came to Augusta University from Griffin, Georgia, unsure of what we wanted out of his college experience. But he got more than he ever expected — both for his career and for his life.
Finding love on campus
The most pivotal moment of his undergraduate experience came just three weeks into his freshman year, when he met fellow student Desiree Green, a special education major in the College of Education. The two became close right away and started dating.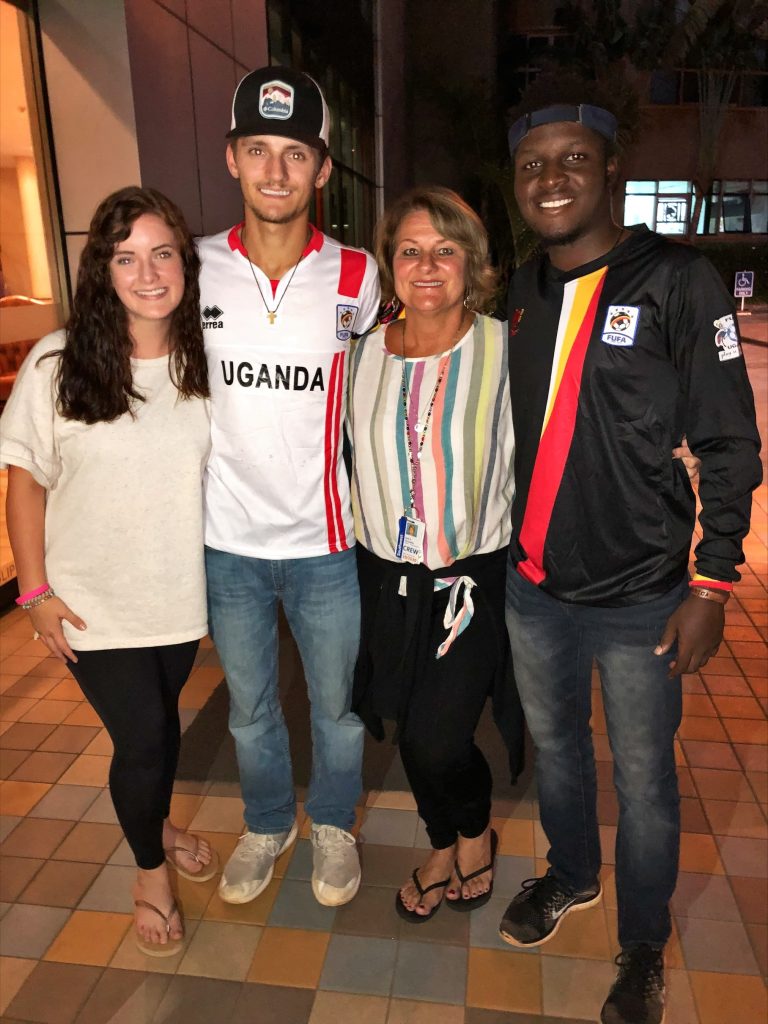 Six months into their relationship, in May 2019, they took a major leap: They flew across the world to Uganda, the birth country of Varnadoe's brother, for a mission trip.
"It was me, Desiree and my mom. We went around, we went to my brother's hometown, we built a borewell there for the children. They had to walk at least 3 miles to find clean water, and the water there was bad," he explained.
In addition to doing philanthropic work on the trip, he learned about Ugandan culture and brought along some of his own, teaching baseball to local residents.
After leaving Uganda, he knew Green was the partner for him. The two got engaged June 5 and plan to marry in late March 2022.
To commemorate the place that started it all, Varnadoe proposed on campus in front of the Summerville fountain.
Reflecting on his engagement, Varnadoe is proud of the life he shares with Green.
"We've matured really quickly. Getting engaged at 21 is pretty early for a lot of people, but we have our own house together; we bought our own car already. We're starting our lives pretty early," he said.
"We're really mature for our age, and I think by us being together, we've just grown a lot."
A career in intelligence
Academically, Varnadoe has also found success. He'll be graduating a semester early from Pamplin College of Arts, Humanities, and Social Sciences.
He chose to major in criminal justice, but interestingly, no one in his family works in law enforcement. Something about the field just called to him.
After graduation, he plans to join the Air Force, then later join the U.S. Marshals Service or work for an intelligence agency like the CIA or FBI.
Varnadoe's interest in intelligence and international affairs stems largely from his two non-major areas of study: a minor in international studies and a certificate in cyber crime.
Originally, he pursued the minor and the certificate just to pad his credentials. He realized he only needed two classes for the minor and one class for the certificate, so he went for it — not realizing how much the fields would interest him.
"I didn't think I would enjoy international studies, but I loved it. I got to take international terrorism, and that's actually the field I want to work with in intelligence. That class really helped me shape what I want to do," he said.
He encourages all students to consider a minor or certificate, as these programs can be crucial to shaping a student's interests and career trajectory.
Varnadoe is thankful for Kenneth Shugars, his former counterterrorism instructor, for helping him find his path.
"He's a retired U.S. marshall, and that's the career field I want to go into — to be a federal agent. He has really, really helped me with my future, and guided me a lot," he said.
Varnadoe said the same about Dr. Jay Heslen, assistant professor of political science and former Air Force intelligence officer.
Reflecting on the journey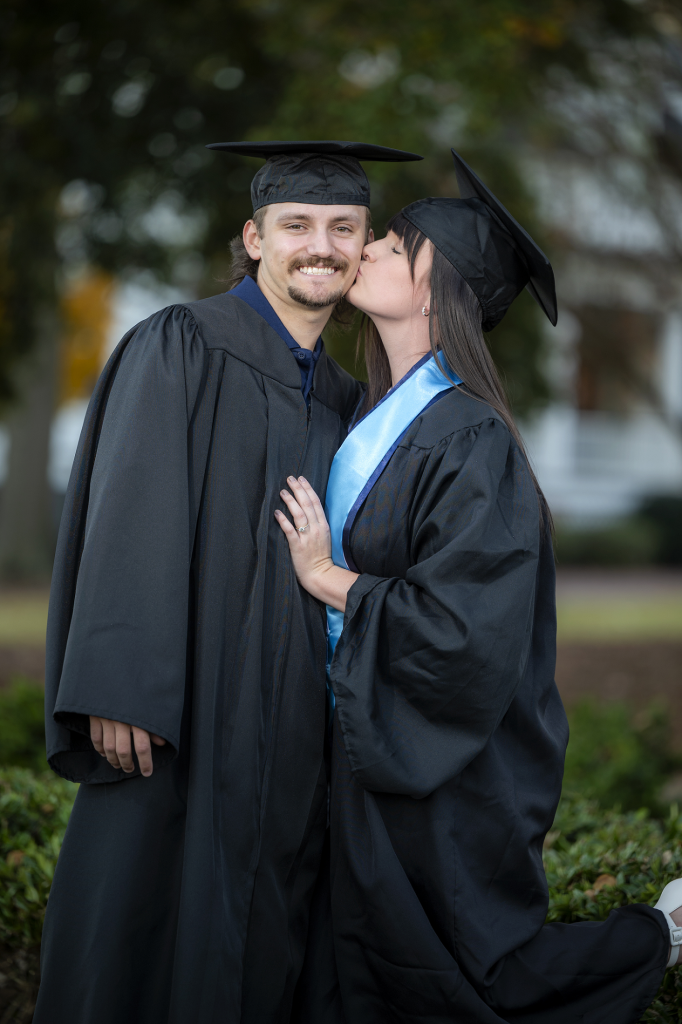 "Coming to Augusta University was one of the greatest things I could ever do," Varnadoe concluded, looking back on his college experience. He originally came to campus on a whim, wanting to stay in touch with his 90-year-old grandmother who lives in the area.
He remembered the first time he saw Augusta University nearly four years ago: It was Masters Week 2018, and he had come up to Augusta for the tournament. He ended up driving by campus with his cousin, and knew then that Augusta was the school for him.
"I was like, 'Yep, this is where I want to go.' And look where it turned out: I meet my fiancée. I get to spend time with my grandma every day. It's just been a great decision," he said.
"I couldn't have asked for anything more."
Augusta University's Fall 2021 Commencement will be at 2 p.m. Friday, Dec. 10 at the James Brown Arena. Watch the ceremony via livestream.