Augusta University's recent product collaboration with local businesses came just in time for the holiday season.
For coffee lovers
Jaguar Java, the official Augusta University coffee from Buona Caffe, is now available for purchase online.
Bags are also available at the JagStore, Augusta & Co., and both Buona Caffe locations (Central Avenue and inside the Georgia Cyber Center).
Starting Dec. 6, Jaguar Java will also be available by the cup, on Mondays only, at both café locations.
For candle enthusiasts
Augusta University's official candles — Sweet Jagnolia, Augusta Breeze, and the newly released holiday scent Bells Will Be Ringing — are all available at Augusta & Co. and the JagStore.
Sweet Jagnolia has notes of vanilla and magnolia; Augusta Breeze has notes of rainforest rain, bamboo and coconut; and Bells Will Be Ringing has notes of mistletoe and hops.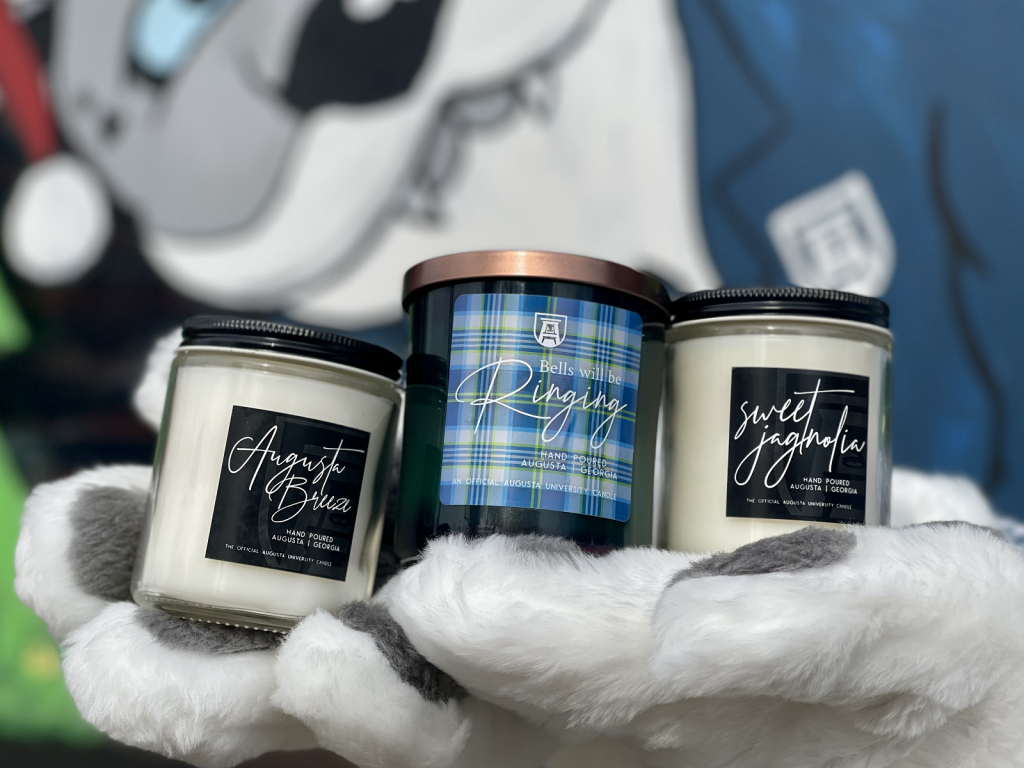 For Jags with a sweet tooth
Grab a slice of Augusta University's official dessert from Taylor-Made Kakes: the blue velvet cheesecake "kake"!
Students, faculty and staff can present their JagCard to receive a 5% discount on this dessert when picking up a slice from the bakery.
For practical art fans
Freshwater Design Co. offers custom leather Augusta University merchandise, including keychains, pennants, pet tags and tumblers with a leather sleeve. Find them at Augusta & Co.
For all other Augusta University merchandise, visit the JagStore in person or online.