Every summer, Children's Hospital of Georgia hosts multiple summer camps for hospitalized children, but with the coronavirus pandemic, the Children's Child Life Team had to take a different approach. This year, usual camp participants received a "camp in a box" package by mail.
"The Child Life team thought that just because we could not have camp due to the pandemic, it didn't mean that we could not celebrate camp and what it represents," said Kym Allen, director of Camp Rainbow. "We brainstormed how to provide camp activities remotely."
Camp Rainbow is the oldest of five Children's camps, beginning in 1985 to support children with cancer. Now, Camp Joint Venture, Camp Strong Heart, Camp Sweet Life and Camp Share and Care serve lakeside adventures to children with rheumatic disease, cardiac issues, and diabetes.
"The idea is to bring these amazing kids to a place where they can forget about doctor appointments, treatments, needles, anything associated with the hospital," the Children's website describes. "At camp, it's all about having fun and just being a kid!"
Usually, camps are hosted in the summer at the YMCA Camp Lakeside location, fully staffed with Children's physicians and nurses for the "safest, most comprehensive camp for children with challenges," as the website states. For 2020, Children's reached out to campers with packages full of camp crafts.
"We were hopeful that camp in a box would remind kids about camp and let them know that we were thinking about them and missing our camp experience with them. It also was a reminder that we were looking forward to Camp 2021 and all of the fun activities we would do next season," Allen said.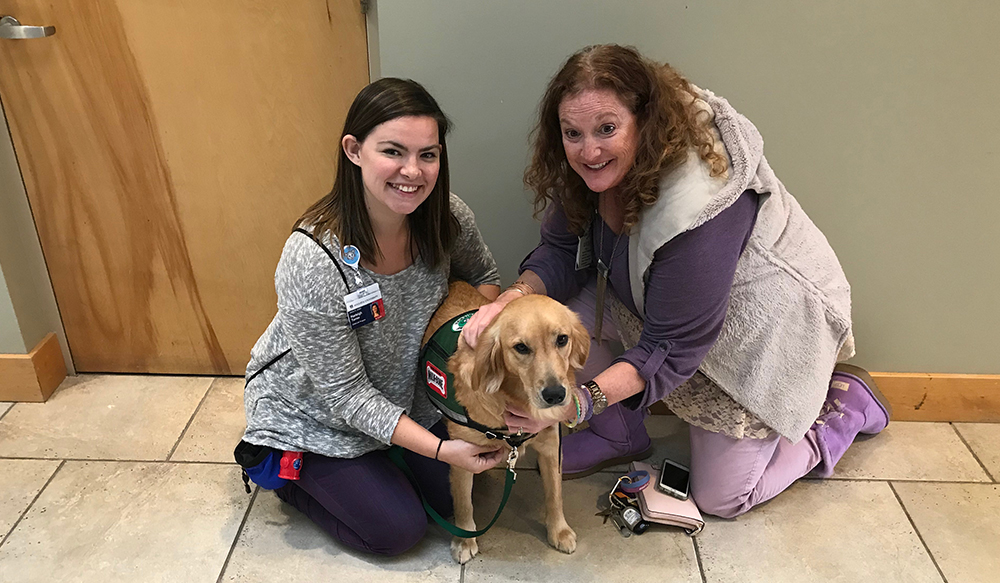 Every "camp in a box" package came with a variety of objects, and each object was associated with an activity usually done at camp. For example, friendship bracelets and a decorateable cap alluded to arts and crafts activities, a mini frisbee pointed to disk golf, a Nerf bow and arrow kit replaced archery, and a knot-tying kit reminded them of the climbing wall. The Child Life team recorded a video at Camp Lakeside going through each item and related activity within the box for the benefit of at-home campers. Other objects the "camp in a box" featured were mini maracas, sticker sheets, markers, crayons, plastic binoculars, foam balls, a colorable keychain, some game sheets (such as tic-tac-toe), a rubber ducky, a plastic maze game, and a camp slap bracelet.
The response from the children was a happy one.
"Kids seemed to love it. We had lots of positive comments when kids came into the hospital after receiving it," Allen said. "In a year where kids are missing out on a lot of things, these boxes serve as a reminder that we are still thinking of them."
Below are photos from previous summers at the camps.