Late last week, there was a flurry of activity on Augusta University's Health Sciences and Summerville campuses as students began moving back. But another group was equally busy learning the ropes in preparation for those students to start classes on Aug. 17.
Ahead of the fall semester, Augusta University welcomed 213 new faculty members to the ranks with New Faculty Orientation, which took place Aug. 10 in the Hull McKnight Building of the Georgia Cyber Center, followed by a virtual session Aug. 11.
The annual event is meant to provide new professors and faculty members with all the information and support they need to ensure they will have a successful career at Augusta University, said Dr. Kathy Browder, associate provost for Faculty Affairs.
"New Faculty Orientation is one of the most important things that we do for our faculty because we want to help them get off to a good start," Browder said. "It's one of the first times they have the chance to meet faculty from other units, from other colleges and from other campuses. It's a great way for them to learn about the unique culture and community that Augusta University has to offer."
The new faculty range from those who were already on staff in support roles taking on new opportunities, those who recently graduated and are just starting their careers, and a good many academics who bring a wealth of experience from other universities around the country and globe.
For Dr. Dustin Tracy, the new appointment to the faculty of Augusta University is a chance to continue to advance a second career while also getting back to an area of the country that he loves.
Tracy, who completed his graduate work in Atlanta, has been in Augusta for six weeks after spending the last five years at Chapman University in Orange, California. While this first semester won't see him teaching any courses, he is excited to contribute his expertise to the Department of Population Health Sciences at the Medical College of Georgia at Augusta University.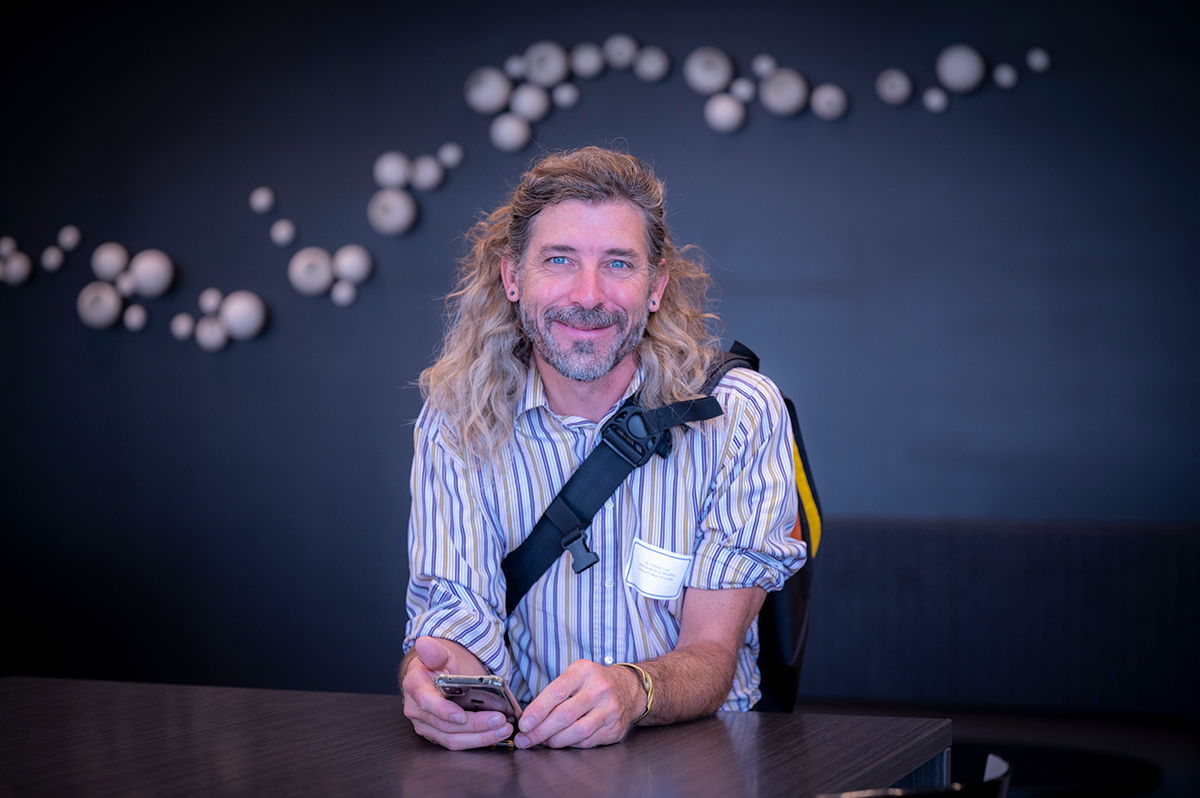 "I have a background in mental health. I was a practicing psychotherapist and then I decided I wanted to work on a different scale, so I started studying economics," Tracy said.
Some may think there is little connection between mental health and economics, but a concept called behavioral economics is one of Tracy's foremost areas of research. And it plays well into the newly announced, soon-to-be launched School of Public Health.
"Economics provides a great toolbox for a lot of different areas because it teaches you to analyze things on a different level," said Tracy. "As somebody who has worked in the health care field, it really felt like some of the incentives were wrong, but I wanted to work on a framework for addressing some of the incentives and look at how the system hasn't been working.
"I do a lot of what is called behavioral economics research, looking at some of the non-financial incentives that people respond to when making decisions on seeking health care, and I'm interested in the decisions of both patients and doctors, and why people make some of the decisions that they do."
The in-person session was filled with an information fair that featured representatives from many on-campus offices and departments, as well as presentations from Browder, the Office of Diversity and Inclusion, former AU Faculty Senate Chair Dr. Almira Vazdarjanova, and Executive Vice President for Academic Affairs and Provost Dr. Neil J. MacKinnon.
MacKinnon in particular shared his thoughts on what makes Augusta University so unique and his tips for a successful career.
"I believe that we're all here on purpose, for a purpose," MacKinnon said. "I think we really do have a special calling in life. It doesn't make us better than other people or more noble, but it really is a special call in that we have the opportunity to impact our students who will begin classes soon.
"You have all arrived at a really cool moment for Augusta University as we work in the coming months and years to continue to achieve our goals outlined in our new strategic plan. You are all a large part of our mission. You're part of our comprehensive initiative, but our ultimate goal for you and our students is to maximize your strengths and abilities while minimizing your weaknesses in your new role at AU."