To better serve the needs of Columbia County, Augusta University Health leaders announced the opening of a second drive-thru testing site at Patriots Park, beginning March 25.
AU Medical Center Chief Medical Officer Dr. Phillip Coule, AU Health System CEO Katrina Keefer and Chief Innovation Officer Mallary Myers made the announcement at a press conference in the park March 24. The new site means more convenience for Columbia County and residents of the surrounding area.
"Many Columbia County residents have likely already taken advantage of our online COVID-19 virtual screening and perhaps may have been screened at the collection site at Christenberry Fieldhouse; however, in working with the folks here in Columbia County, we wanted to ensure that the rest of Columbia County had the option of specimen collection closer to home," Keefer said.
The Patriots Park site will be open from 3:30-4:30 p.m. daily in the beginning. Hours will expand as more people use the site.
"We're hoping that it's just as efficient as Christenberry and that we're serving the citizens of this area better by being a little more geographically located," Myers said.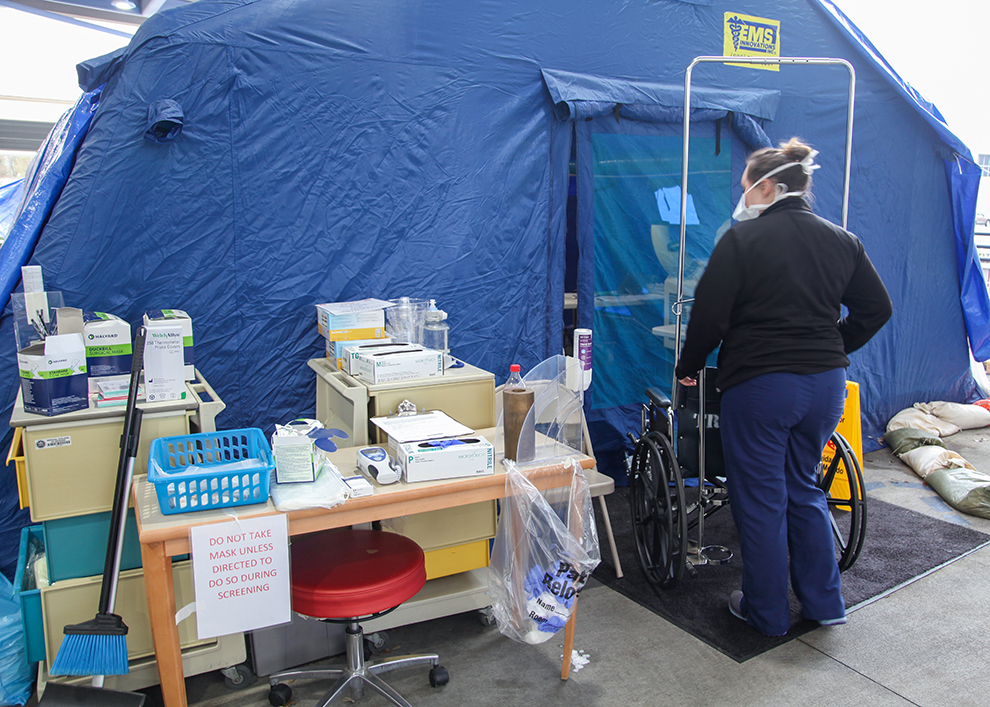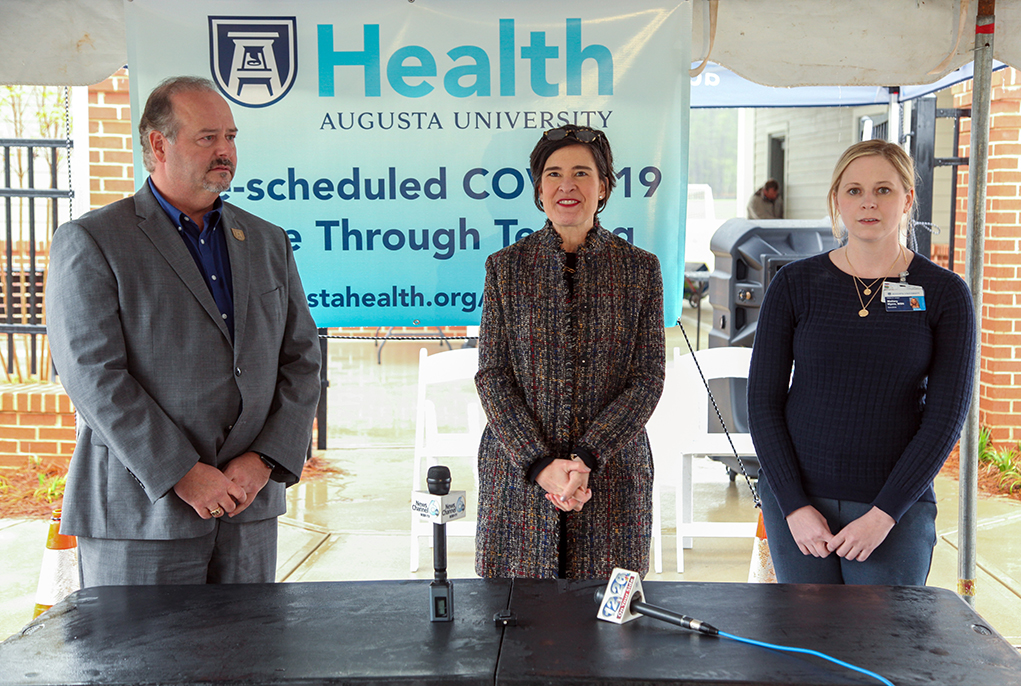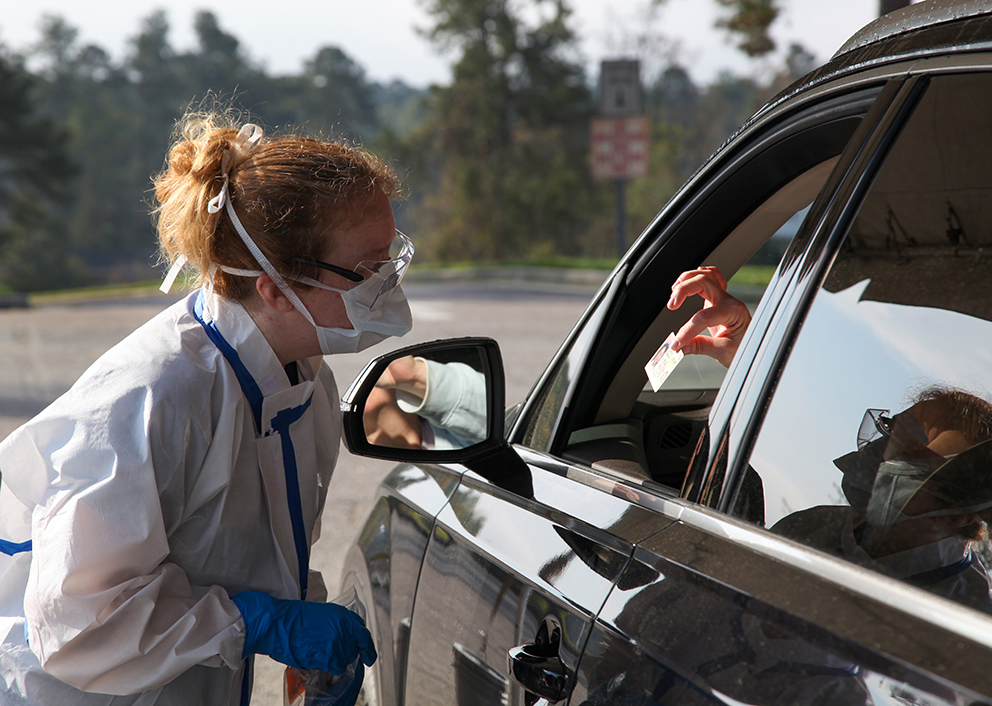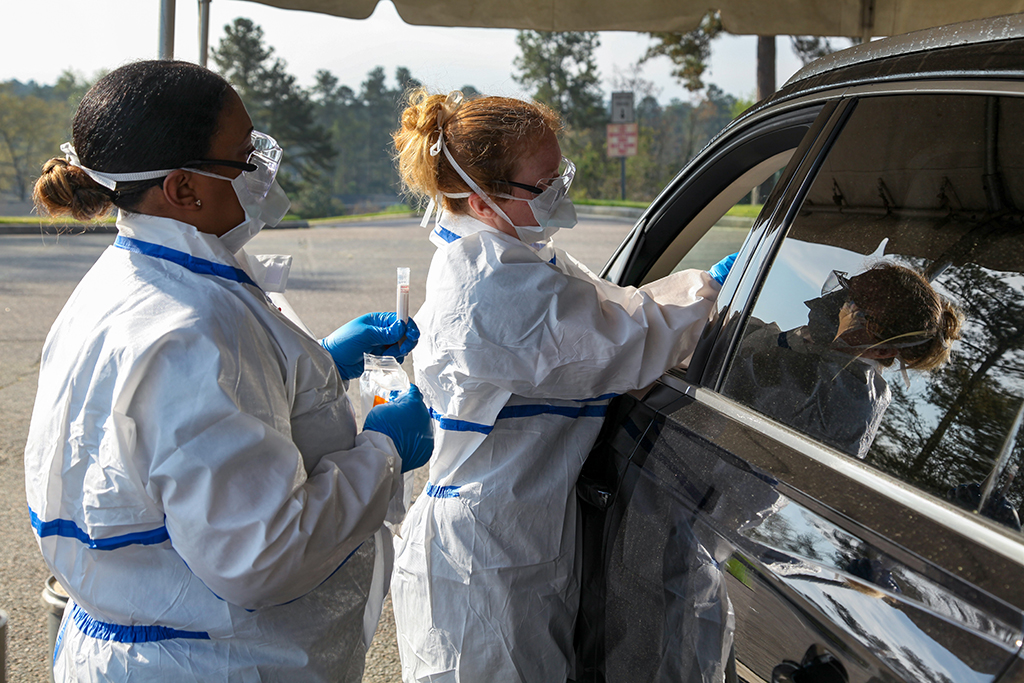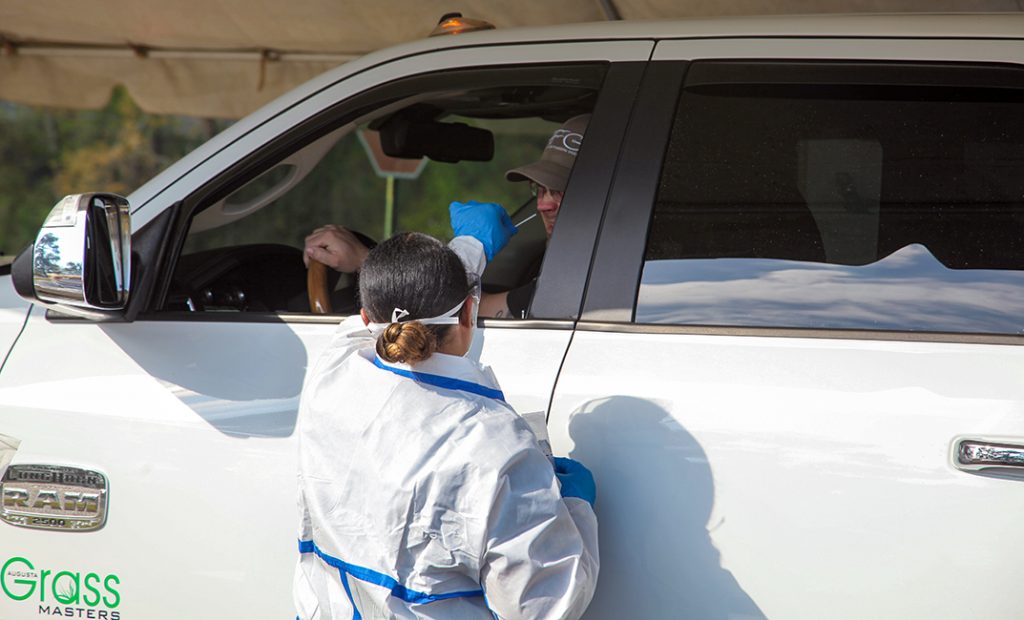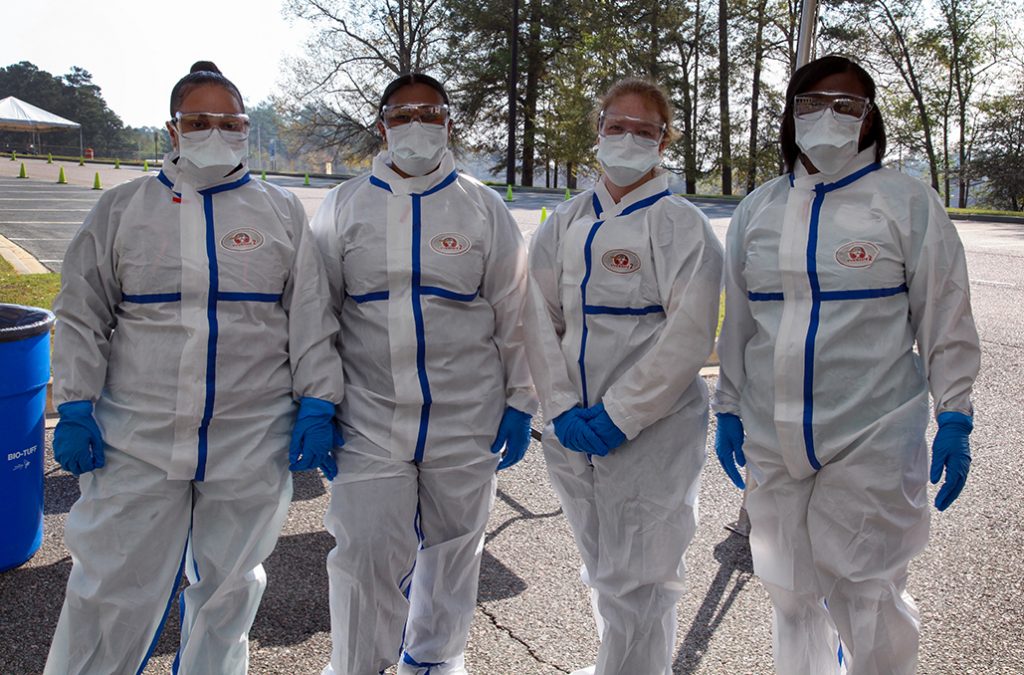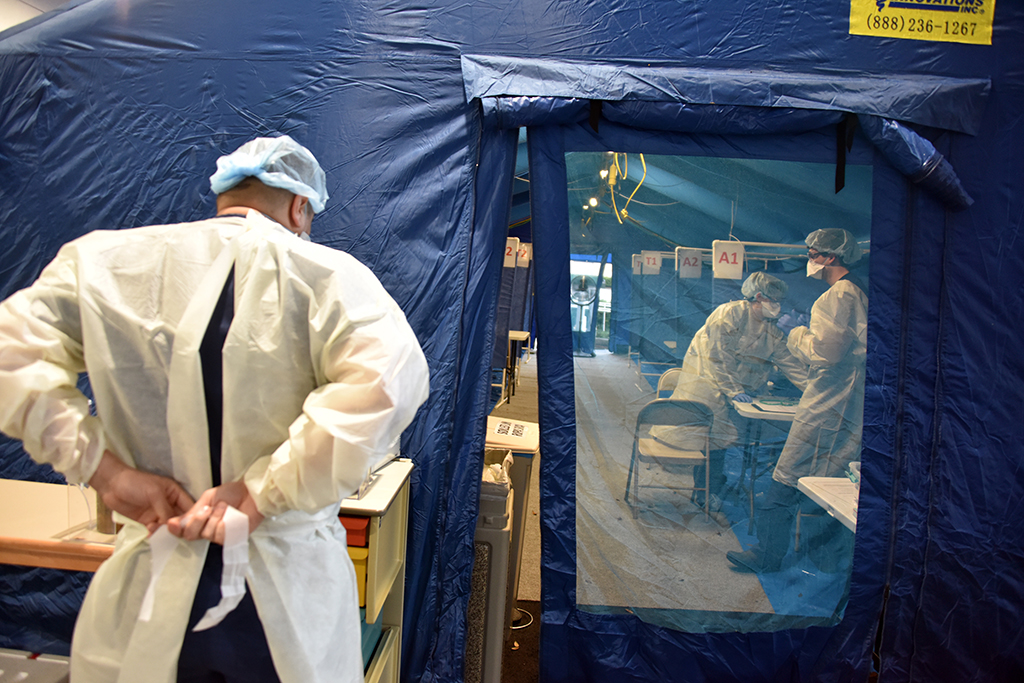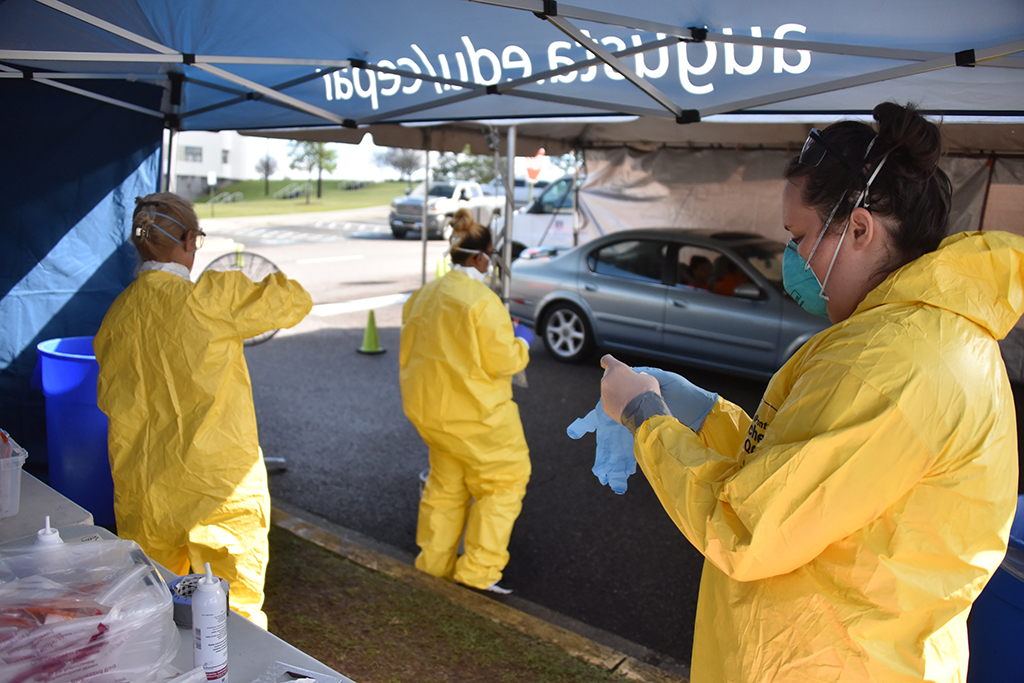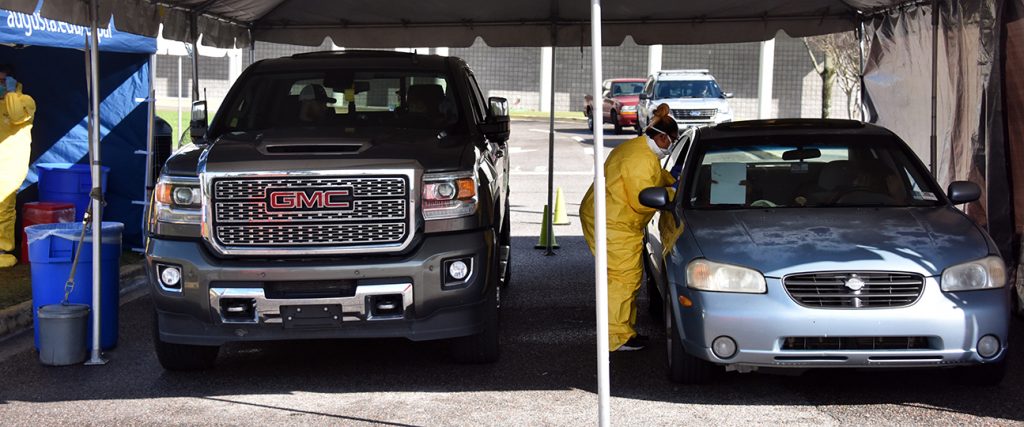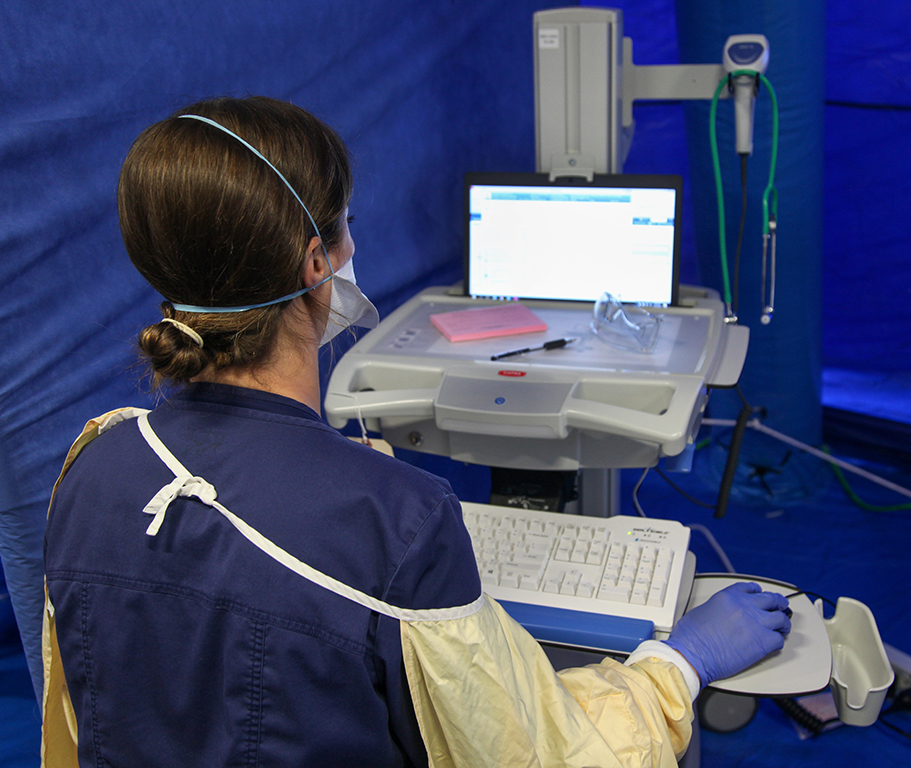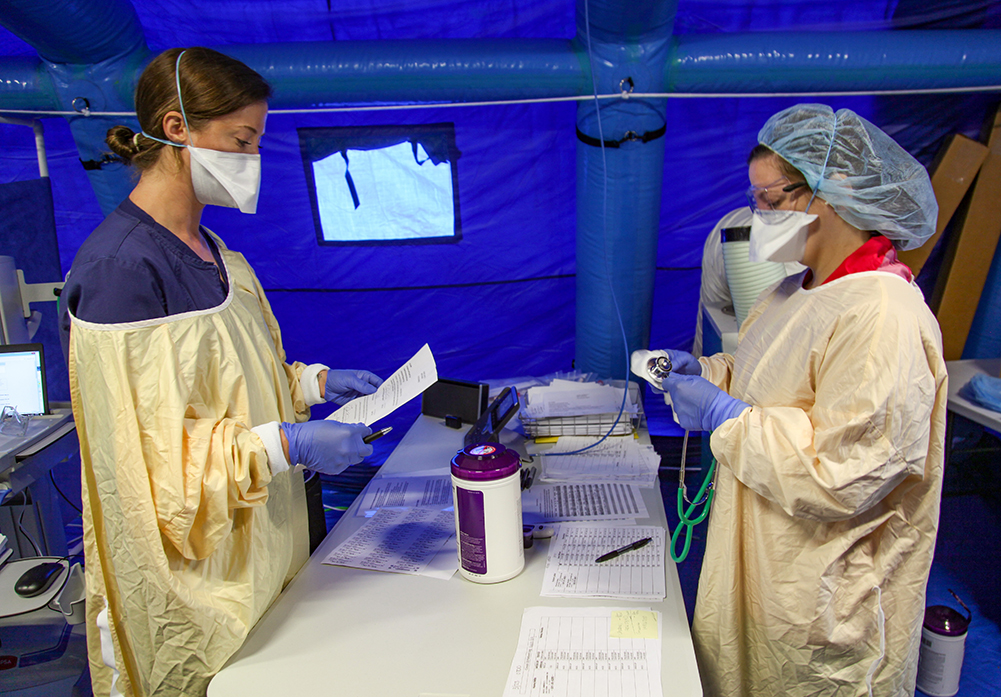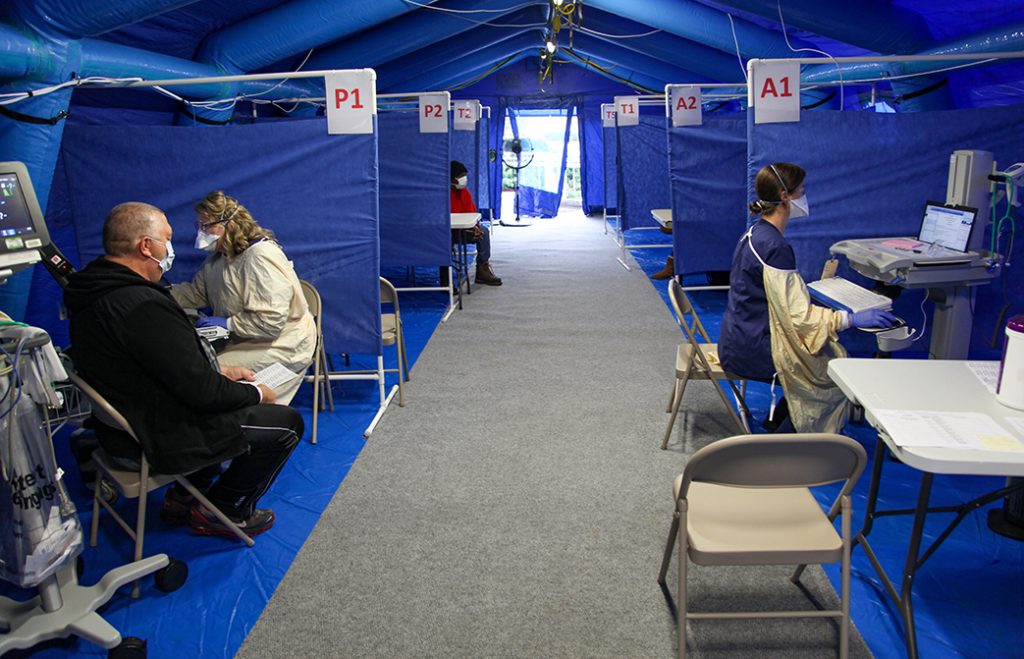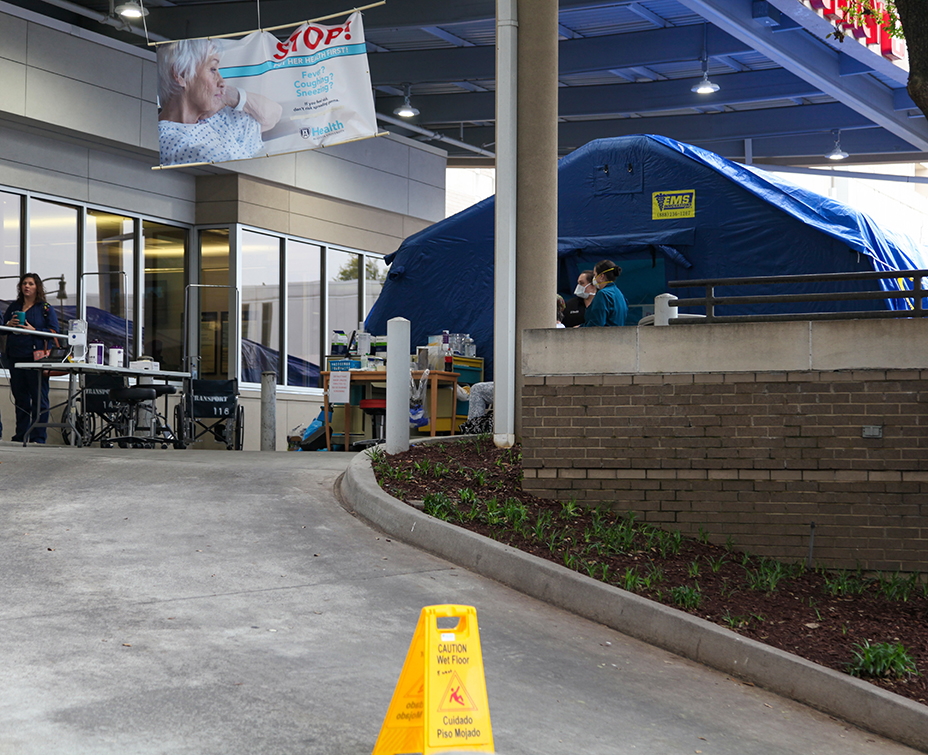 The process for the Patriots Park site remains the same as the process for drive-thru testing at Christenberry Fieldhouse. Patients will first go through the Augusta University Health COVID-19 Virtual Screening via the website or an app on their smartphone. The screening is free. During the virtual visit, a health care professional will determine whether a patient is a candidate for further testing. If they are, the patient will make an appointment and choose the site which is most convenient for them.
"It's very important that we emphasize that you don't just show up for a test," Coule said. "You need to go online and do the screening first and then, if it's appropriate, to test that individual. Not everybody needs to be tested. But for those who do need to be tested, this will be a convenient way for that specimen to be collected closer to where they live."  
It is also important to remember that not everyone who experiences symptoms of coronavirus (COVID-19) needs to be tested. Most people who contract the virus will experience mild symptoms, and confirmation of the virus will not change the course of care. Individuals who experience fever, cough and shortness of breath should assume they have the virus, self-isolate and weather the illness.
Individuals who are at risk for developing severe illness and whose care plan would change by confirmation of the virus will be prioritized for testing due to limited supplies and capabilities at this time.
"People do not have all the same risk," Coule said. "We have to balance the testing capabilities for those with the highest risks, even as frustrating as it is. We would love to test everyone, but it's just not possible with the current constraints," explaining that additional testing capabilities continue to be explored.
For more information or to begin online screening, visit Augusta University's COVID-19 resource page.