A cannabis oil study led by Augusta University is showing promise in the fight against childhood epilepsy.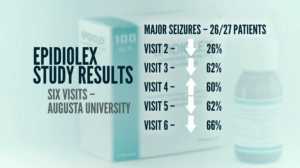 Dr. Yong Park, an epileptologist at Children's Hospital of Georgia, is the principal investigator in the study of Epidiolex involving about 50 children with intractable seizures. Early results demonstrate a reduction in the frequency of major seizures.
WJBF followed up on patient Preston Weaver this week, about two years into a compassionate use regimen.
Feb. 17, 2017