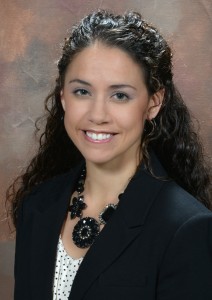 In 2015, we asked you how the phrase "a marathon, not a sprint" applied to your life.
At the time, we were — and still are — in the middle of a tremendous effort to rebrand Augusta University, a process we've all been taking in stride. But we were curious: As we tackle our long-term goal, what were some of yours?
Marlo Vernon, a public health analyst and research scientist in the College of Allied Health Sciences, told us proudly, and her entry-winning answer was too good not to share.
"Boy, I sure have used that phrase myself in the last few years!" she said.
The 2016 Augusta University half-marathon will be her third time participating, though she said, looking back, it's a wonder she made it through her first.
"I wasn't sure I'd make it through the first one after my knees took a pounding on the downhill," she said. "I developed shin splints in training, but I finished!"
That success, Vernon said, pushed her to continue her training. Unfortunately, however, a piece of wonderful news kept her from pushing herself to her limits in last year's half-marathon.
"Last year, I found out I was pregnant during training," she said. "With the blessing of my doctor, I finished again — just a little slower."
She said she'd love to finish with a faster time this year, though she cautions she won't be sprinting to the finish line. Vernon understands better than most that it takes time to get something done right.
"Keeping in mind that everything takes time to be done well, I've used that focus to manage being a mom to four great kids, a wife and a student," she said.
Vernon isn't just any student, though. In addition to being a 12-year employee of Augusta University, she's also a PhD student in the university's new Applied Health Sciences program.
It's a lot for one woman to juggle. That said, Vernon says her family is more than happy to support her efforts.
"My family is wonderfully supportive of my work, my school and my running," she said. "Running is how I stay mentally and physically healthy."
Her family is so supportive, in fact, that they've all made running a part of their lives.
"My 2-month-old son comes with me in his jogging stroller and loves being outside with me," she said. "My oldest daughter, Marilla, helped me train last year by participating in the kid's marathon. It was an awesome experience for both of us, and she's looking forward to doing it again with me."
The addition of a new baby has made preparing for this year's half-marathon a little more challenging, but Vernon said she's not letting it slow her down.
"To adjust, I cross-train three times a week and do a short run and a long run on the weekend," she said. "I'm trying to train on a hilly course."
Vernon said her family is still in the habit of running with her. This year's half-marathon will be her husband's first. When he goes on his long runs, Vernon said, their daughter Marilla rides her bike alongside him.
But for the Vernon family, it's already been a year of achievements.
"Last weekend, we did the Panther 5K as a family, and my oldest daughter placed second in her age group!" she said. "I am beyond proud of her. Her sister Margaret and I took a more leisurely pace, and she completed her first 5K, too."
For her children, running 5Ks and staying healthy is just the first step in what Vernon hopes will be a lifelong family tradition. Like she said, everything takes time to be done well.
"I look forward to nurturing a healthy lifestyle with all my children," she said. "Healthy living is a lifelong marathon!"
Interested in making a half-marathon story of your own? There's still time. While online registration ends at 11:59 Wednesday, Feb. 24, you can register during the expo at the Julian Smith Casino from 3 -7 p.m. on Friday, Feb. 26, and from 11 a.m. – 4 p.m. on Saturday, Feb. 27.
Visit the half-marathon registration page to get started.