Shannon Barwick, a fifth-year PhD student in the Department of Cell Biology and Anatomy at the Medical College of Georgia at Augusta University, recently presented her thesis at a University System of Georgia board meeting.
She was one of four students — one from each of the USG's four research universities — selected to showcase their Three-Minute Thesis to meeting guests on Nov. 9. Developed by The University of Queensland, the 3MT Competition cultivates students' academic, presentation and research communication skills.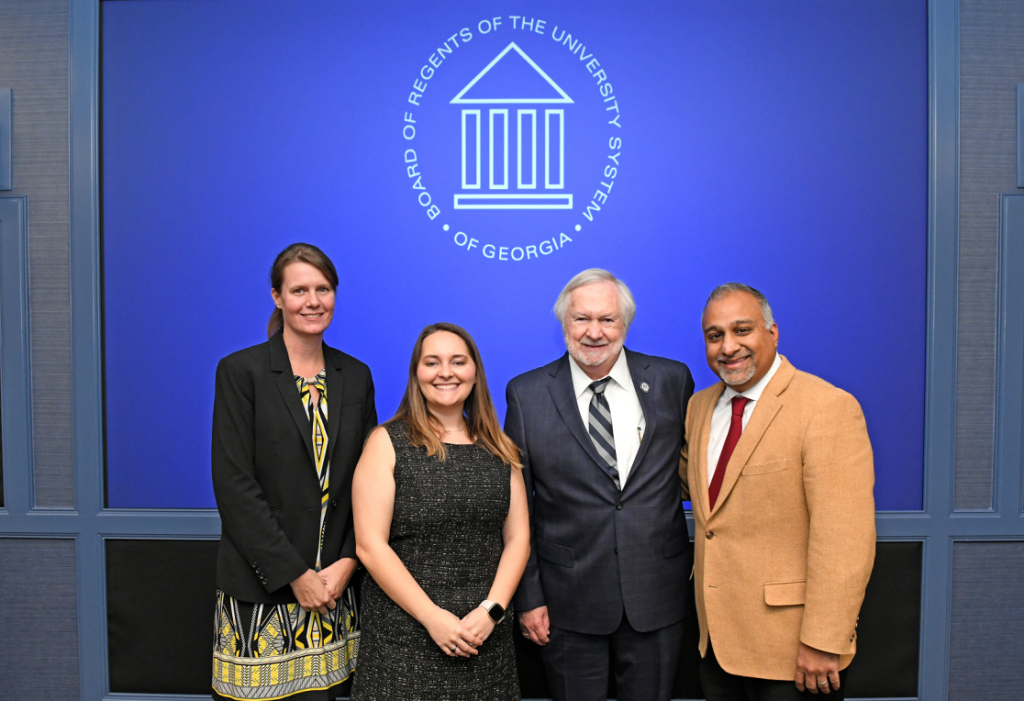 Barwick's presentation, "Saving vision: enabling patients to clearly see their dreams," discussed her research on retinitis pigmentosa, or RP — a condition that has no treatment or cure, and eventually leads to blindness. It affects over 86,000 patients annually in the U.S.
"Within our eye, we have two cell types that interpret light: rods, which are used for night vision, and cones, which are used for color vision. RP patients have rods that are sick and die, leading to the loss of night vision. The cones are not sick, but for reasons that are not completely understood, they die, leading to the loss of color vision and eventually, complete blindness," Barwick said in her 3MT script.
"My lab believes that cones die due to oxidative stress. Oxidation is a chemical reaction similar to fire. Cells burn energy, creating oxidation and damage, but they can neutralize this using antioxidants, which are similar to fire retardants. My lab has been studying a protein called S1R that can activate the antioxidant defense machinery."
After several tests, the lab found that activating S1R in a mouse model of RP can, in fact, decrease oxidative stress. They also found promising evidence of the ultimate goal: that RP mice with activated S1R can see better.
According to Barwick, this evidence has potential to prolong vision in patients who would otherwise have no treatment options at all.
Barwick continues to do this research in the laboratory of her major advisor, Dr. Sylvia Smith, retinal cell biologist, chair of the Department of Cellular Biology and Anatomy and Regents' Professor at MCG.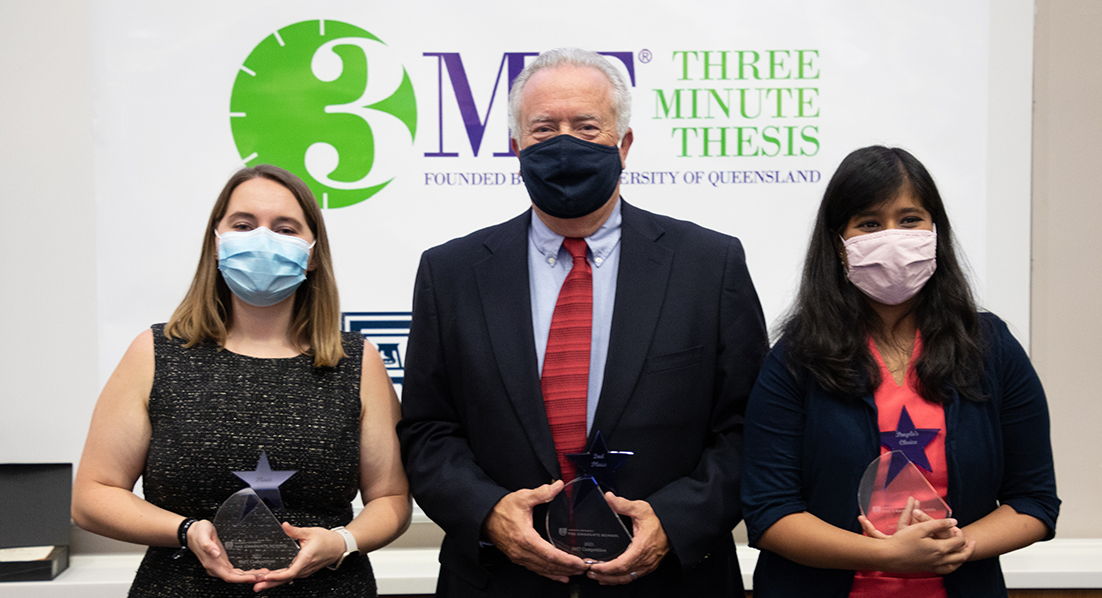 After graduating, Barwick hopes to pursue a career in medical education.
"I have now been a teaching assistant in the human gross anatomy course taught to the medical students for a year and a half and have loved every minute. I have discovered I have a passion for not only anatomy, but also interacting with and teaching medical students," she said.
Her goal is to eventually teach human gross anatomy at a medical university to educate future medical professionals.