By her own admission, Dr. Jessica Reichmuth, associate professor of biological sciences at Augusta University, said scientists generally don't do the best job at communicating with society because they have their own jargon.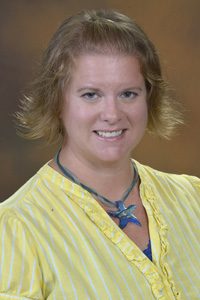 That's why she is thankful for organizations like Science for Georgia, which strives to build a bridge between scientists and the public by increasing public engagement with scientific research.
Dr. Amy Abdulovic-Cui, assistant chair of the Department of Biological Sciences in the College of Science and Mathematics, is on the board of directors for Science for Georgia. It is a nonprofit that works for the responsible use of science in public policy. Over the past year, the organization has worked with scientists, businesses and politicians to explore literacy issues, food inequities and water quality challenges in Georgia.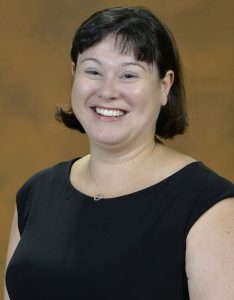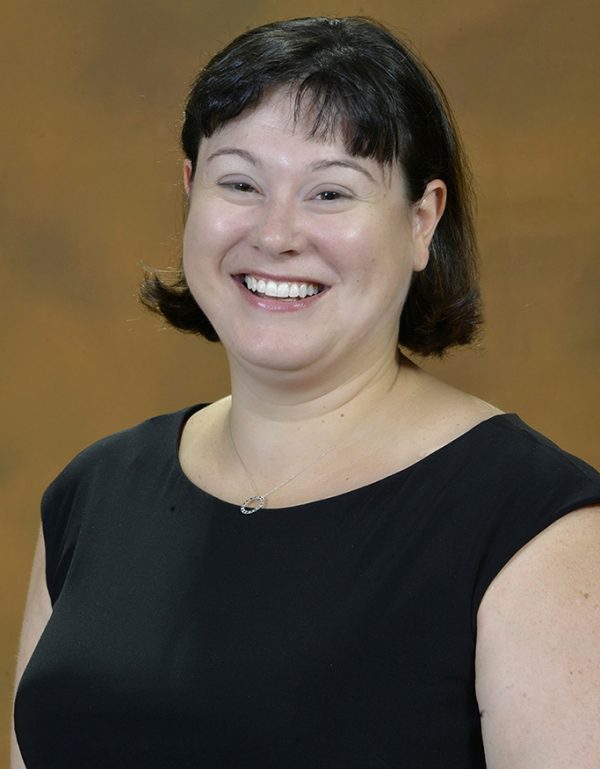 Reichmuth, Abdulovic-Cui and Dr. Loren Matthews, from Georgia Southern, as well as several other Augusta University and Georgia Southern faculty, have collaborated on research focused on the restoration of the natural riverbed of the Satilla River in coastal Georgia.
In the early 1900s, the U.S. Army Corps of Engineers (USACE) made eight artificial cuts through the marshlands of the Satilla River Estuary to improve navigation and facilitate timber transport. While the USACE is preparing to restore the natural course of the river, the research team is investigating the impacts of the cuts on the flow and quality of water and resulting habitat suitability for organisms.
Reichmuth received funding from the Georgia Department of Natural Resources for the project, on which she is the principal investigator. From 2014 to 2020, her research team collected biological data and developed a working relationship with local citizens and with USACE.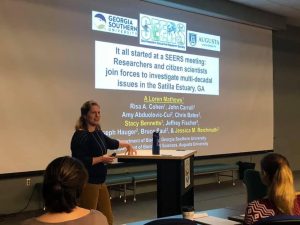 In September, the team presented findings at a meeting of Science for Georgia at Atlanta's Science Tavern.
"They asked us about where we caught certain species of fish and other important fishery species, such as blue crab, shrimp, and oysters … specifically which tidal creeks," Reichmuth said. "We were often asked about presence of sturgeon, which Augusta is familiar with since there are ongoing plans to remove [the new Savannah Bluff] Lock & Dam to promote fish passage."
The community of Brunswick, Georgia, is having a similar problem with its Noyes Cut, an auxiliary channel for the Atlantic Intracoastal Waterway that was constructed in 1932.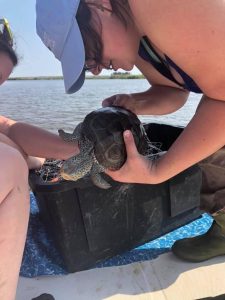 "In talking with other marine scientists and fisheries biologists at Coastal Resources Division in Brunswick, there are a lot of managers and biologists alike curious to see how the Noyes Cut closure will work out," she added.
"The steps being taken could be used for other obsolete navigational channels. But, due to COVID and supply chain issues, USACE has pushed back their construction dates to late 2021-early 2022, but the good news is that money has been earmarked for Noyes Cut closure."
Abdulovic-Cui said her portion of the project focused on investigating the genetic diversity of the blue crab population within the estuary.
"We had many students involved in the project; we had 10-12 student workers traveling to the coast with us every month for several years," she said.
Reichmuth said the pandemic brought all research to a halt, including the creel survey (also known as an "angler survey") in March 2020. Students were interviewing fishers at two public fishing areas on the Satilla River so they could compare their catches to those that spend recreational time on the water. Field research on this topic was previously nonexistent, and it was one of the last types of research to restart due to travel restrictions and social distancing requirements.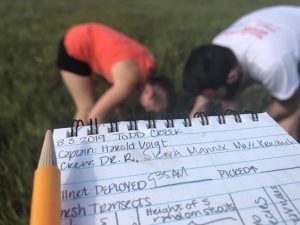 "This downtime has provided us a chance to do some lab work with our food web project, analyze data, get one manuscript published in an upcoming volume of Southeastern Naturalist, and become active with the nonprofit Science for Georgia," Reichmuth said.
Reichmuth and Abdulovic-Cui said their September presentation went well and gave them a great opportunity to interact with the community.
"We had a good turnout and a lot of good questions from the audience," Reichmuth said.