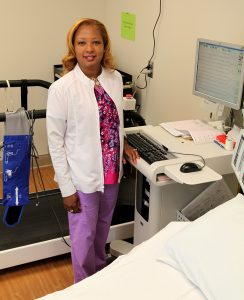 Catrina Crawford is a senior staff nurse in the echo lab and performs stress tests to increase the heart's workload and monitors for changes in the patient's blood pressure and electrical activity of the heart.
"Catrina advances the power of our patients by continuing to increase her cardiology knowledge base, which is reflected in the care and education she provides to our patients in all areas of our outpatient clinic," said Donna Posey, senior staff nurse at the cardiology practice site.
The Nursing Specialty Awards are given each year during Nurses Week based on nominations. For a list of nominees, click here.