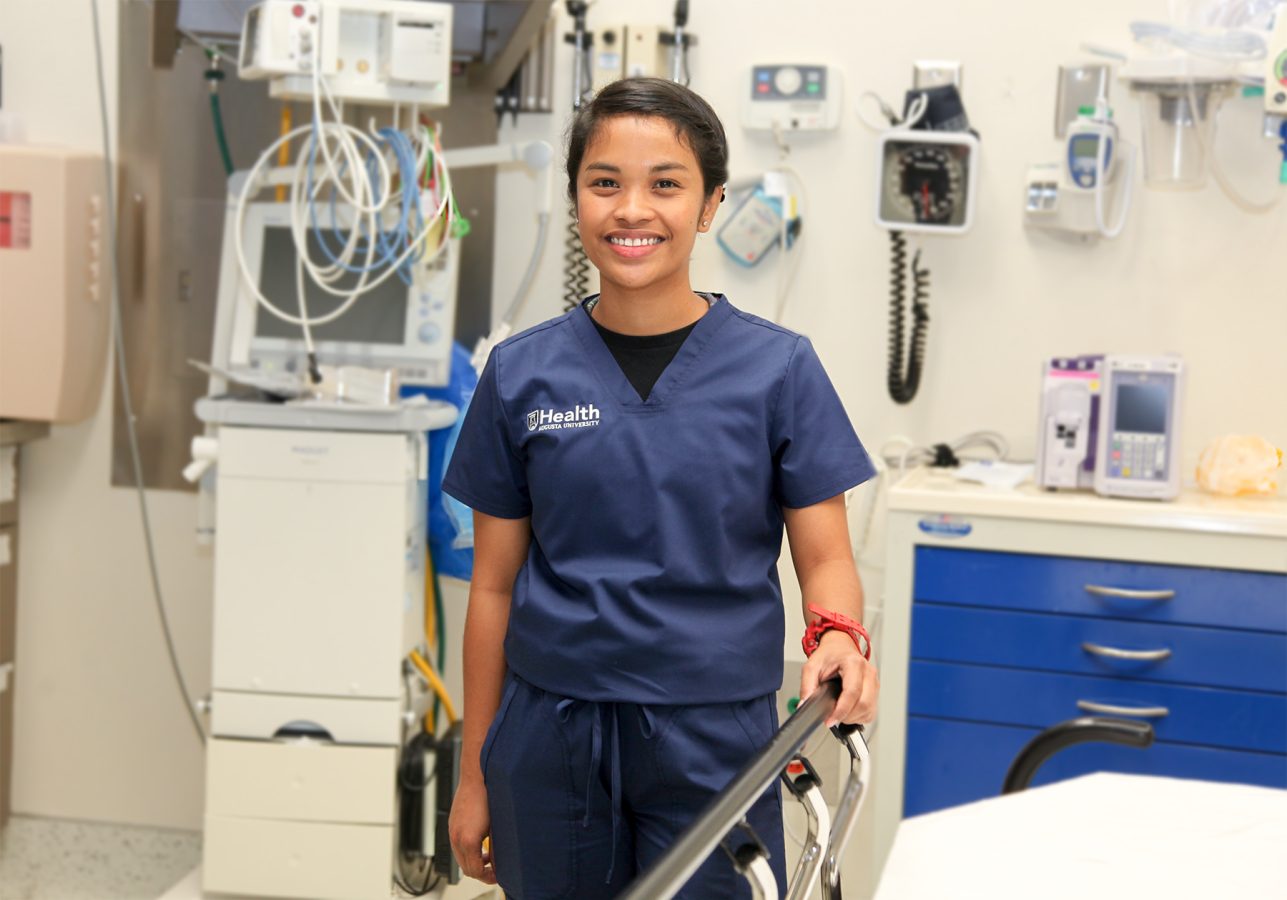 Augusta University Medical Center is addressing its need for experienced nurses, and a partnership with Avant Healthcare Professionals is helping make it happen.
AU Medical Center has committed to hire 100 international registered nurses from the Philippines over the next year to fill vacancies in five departments: medical/surgical (41 nurses), perioperative services (26), critical care (15), emergency services (12) and oncology (6).
Avant, founded in 2003, recruits international nurses with the promise to provide positive patient experiences, exemplary clinical quality and an international staffing partnership delivering stability and reliability. Avant screens qualified candidates who meet the organizational staffing needs of the medical center.
"When I started the company, it was to provide an additional source for nurses, for U.S. health care providers," said Shari Dingle Constantini, a nurse who founded Avant and serves as its chief executive officer. "The differentiator for Avant is really the clinical training and support that we offer to both the nurses and the client. So, we really try to bridge that practice gap from overseas to the U.S. for nurses, and then we try to help clients understand how to best orient, transition and assimilate those nurses."
Avant works with AU Medical Center nursing leadership to interview candidates via Skype. If the candidate is found to be a good fit for the nursing unit, an offer is made and Avant begins the process of obtaining a U.S. VISA, Georgia RN licensure and all necessary credential requirements for the international nurse to practice in the U.S. as well as in the state of Georgia.
The process to bring an international nurse to the United States can take up to six months. About six weeks prior to the arrival of an international nurse to the medical center, Avant flies them to Orlando, Florida, to their facility for a six-week immersive orientation. There, the nurses learn how the health care system operates in the United States, hands-on skills labs with virtual simulations, and charting in an electronic medical record. During this six-week period, they also receive orientation on American culture.
Avant additionally assists with driving lessons and obtaining a driver's license, opening a bank account, finding housing and a place of worship. Once at AU Medical Center, Avant continues the transition for the international RN by having a support person housed in Augusta routinely make contact with the nurse.
Avant, which recruits from over 60 countries, flies the nurses to Augusta to help them get settled and has someone who will work with the nurses while they are here. AU Health has identified people from the Philippines inside and outside the health system to help them get adjusted.
Addressing the need
According to nurses.org, Georgia currently has a high demand for nurses due to a fairly rapidly growing population as well as an increase in the retirement of older nurses.
Allen Kelly, Augusta University Health's assistant vice president for perioperative services, said the Augusta area is following the national trends and expects to see it grow. He said there are plenty of opportunities for nurses today outside of the hospital setting.
"They are in law offices, insurance companies, many other nontraditional modalities in health care," he said. "A lot of them are going back to school, and they are becoming advanced practice nurses because there is a physician shortage and there continues to be a physician shortage."
Kelly said AU Health, particularly in perioperative services, has undergone prolific growth over the past year and they've supplemented the use of traveling nurses. Other area hospitals, as well as AU Medical Center, have a great demand for nursing, which he said required the medical center to look for a different approach in recruiting and staffing.
"Our approach was, we had to move something in from the outside to come and bring to Augusta and the international nurses are an obvious choice," Kelly said.
Currently, AU Medical Center has hired 60 international nurses who will be arriving over the next five months. Four of the 60 arrived within the past six weeks.
During one of her initial conversations, Dingle Constantini could tell AU Medical Center was focused on understanding the needs of the international nurses and how to make them clinically successful.
"Those are the kind of health providers we're looking for, ones that aren't just looking for nurses, but rather want to understand, how do I do this and how do I do this successfully?" she said. "I think that's going to be a big differentiator over the years in their success."
Dingle Constantini said her company is always looking to promote all of the communities they serve, but Augusta's diversity is certainly a selling point.
"I think the community that has diversity is the community that is educating nurses and is addressing the shortage locally," she said. "I think it will benefit the nurses to come to a community that already appreciates that."
Finding the right team
Once AU Medical Center decided on getting outside help to fill their nursing needs, Laura Brower, AU Health's chief nursing officer, and Larry Dreiling, director of business operations for nursing, began looking for staffing agencies to help identify nurses they might want to contact.
After a series of Skype interviews, meetings and PowerPoint presentations, Avant stood out "because they had all of the pieces we were looking for," Brower said.
"They were committed to helping us find 100 nurses. We liked the fact that they had their operation in Orlando, so they bring their nurses there for six weeks, and just do a lot of prework with them before you get them on-site," Brower said. "We also liked the fact that they would assign a clinical manager to us that would work with us the entire three years that all of those nurses were here."
Avant searches for RNs/BSNs with a minimum of five to 10 years of experience. Dreiling was impressed Avant is appropriately preparing them for not only working in the U.S., but also for meeting the country's health standards.
"Some companies were basically going to drop them off, but Avant made sure they helped them every step of the way to make sure there was no, 'Oh my gosh, what have I gotten myself into?' kind of moment," he said.
Brower added, "They were the most personable and the most professional, and they were the company that was the most willing to meet our needs."
Dingle Constantini said hearing that "warms my heart."
"To me, it says all of our hard work is paying off," she said. "(To hear) the clients feel that we're really fulfilling (on our end) … We care about the nurses and we care about the clients. It's a huge undertaking to move people around the world, and we don't take that responsibility lightly."
AU Medical Center has had a 14% turnover rate over the past year. Avant's retention rate during that same time has been about 85%, although Dreiling mentioned they had a 100% retention rate during the last quarter. At the end of three years, AU Health can offer the nurses a position with the hopes of retaining them.
"We might not get the 100% retention, but if we get the 85%, that would be wonderful," Brower said.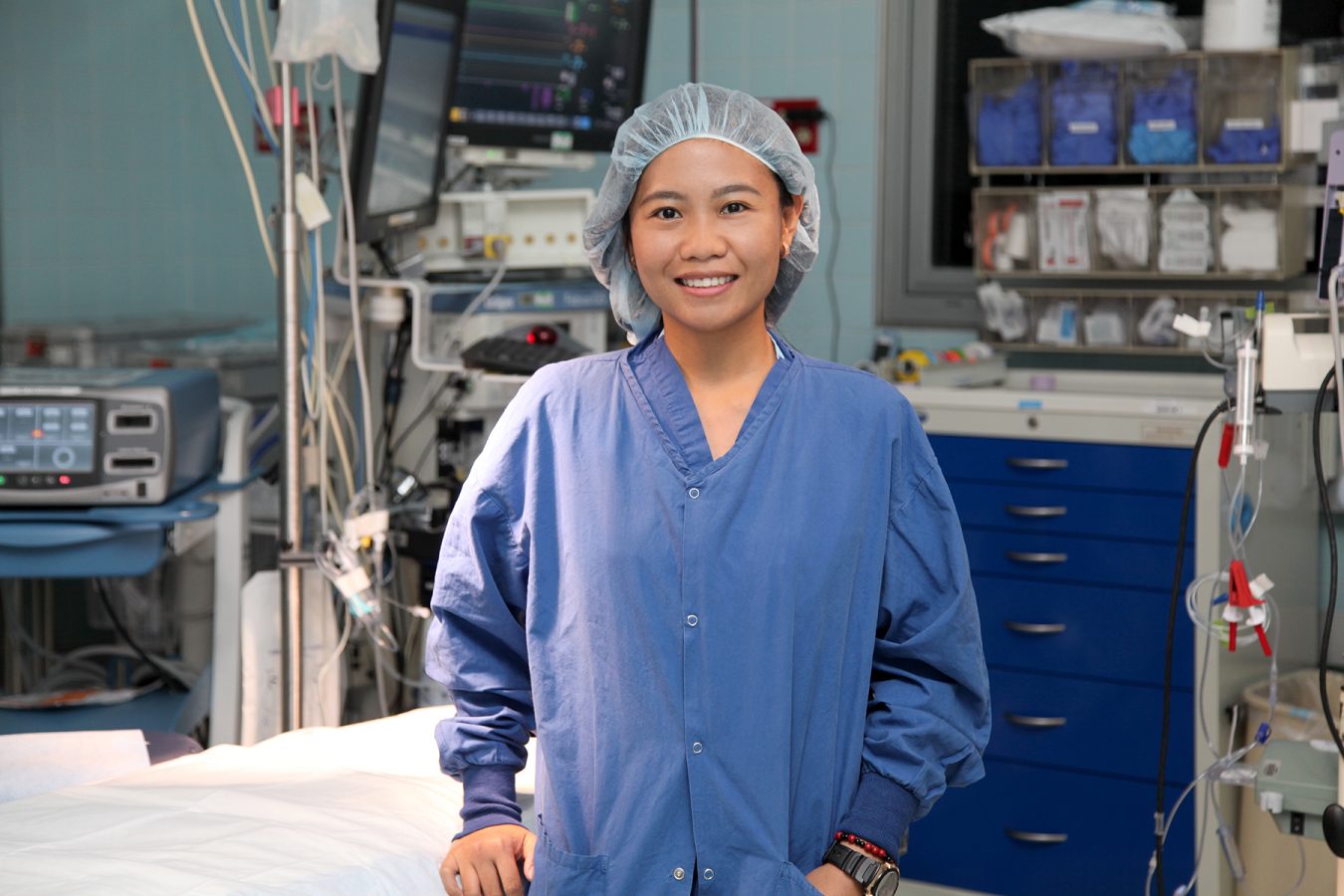 New career chapter
The first two international nurses, Krystle Daguro and Mariane Legarto, started in mid-September. They said they have enjoyed their transition to the United States and look forward to the challenges that wait ahead.
Daguro spent the past three years going through a vetting process for her background and credentials before the interview process. But now that she's here and working in the operating rooms, she wants to take full advantage of everything readily available to her.
During her orientation, Daguro learned how to document information electronically after having to do written documentation in the Philippines. She also noted that some of the equipment they use in surgeries is different because they are not able to afford some of the advanced equipment.
"I really wanted to come here because I wanted to learn," said Daguro, who came from Santo Tomas Hospital in Manila. "It's been a routine there in the Philippines, so I want a new environment and to learn more and be updated with all of the advances in health care."
Sarah Orial, who is Daguro's nurse manager, is excited for the incoming help.
"To get experienced nurses from anywhere is great," said Orial, who noted that the average orientation time is roughly 12 to 20 weeks. "We're excited to have to hire new grads, especially from our nursing school, but we need experienced nurses to teach and mentor them. So, I think you couldn't do one without the other. I'm very excited about it and the growth. … I think that we're headed in the right direction."
For Legarto, the recent change has sent her to the U.S. on her own after living at home with her parents. But with the help of other nurses already established at AU Medical Center, she's had an easy transition into her new community.
"I have been able to meet others from CHOG that are OR nurses and one in the behavioral health unit, as well as people in the community that have invited us over for dinner and we've had a chance to meet their family," said Legarto, who worked at Mother Seton Hospital in the Philippines.
Legarto is excited to be working in the emergency department because of the different cases she has already encountered.
"I was afraid of the emergency room when I was a student, but then one day I was assigned it and I started to love it," she said. "There are no boring moments for me … it's like every day is a surprise."
But more importantly, Legarto said her main goal is, "I want to know my full potential."