Ever since recording his first album, Underground Soul, for Prestige Records back in 1966, tenor saxophone master Houston Person has been widely considered the standard-bearer of soul jazz.
Born in 1934 in Florence, South Carolina, Person grew up surrounded by music and began by playing the piano before taking up the tenor saxophone as a teenager.
Now, at age 84, Person has recorded more than 75 albums over the past five decades featuring everything from disco and gospel to ballads and swing, but his blues-based sound is still considered quintessential soul jazz.
Person is, without a doubt, a jazz legend, and it's an honor that he has agreed to take the stage at the Maxwell Theatre for the third annual Harris-Horizon Jazz Greats Series on Saturday, Nov. 16, said Wycliffe Gordon, the director of jazz studies at Augusta University.
"The whole point behind the Harris-Horizon Jazz Series here at Augusta University is to bring in living legends and jazz masters who have played with jazz greats like Miles Davis, Dizzy Gillespie and Duke Ellington," Gordon said, adding that Person has played with legendary artists such as Lena Horne, Etta Jones and Lou Rawls over the years. "Houston Person is one of those legends. He's a jazz master, who's still on the road. He travels and plays, driving himself to festivals all across the country."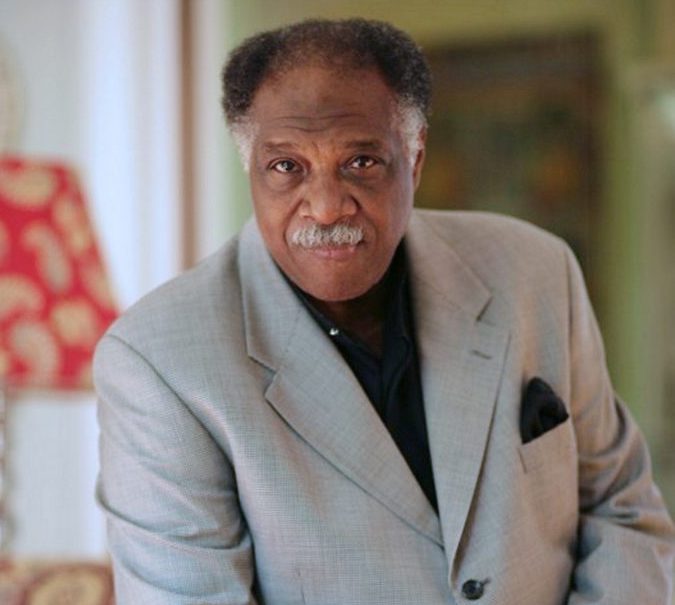 In fact, Gordon was at a festival at Newport Beach, California, when he ran into Person and asked him to be a part of the Harris-Horizon Jazz Series.
"He was sitting over eating breakfast and he is really a laid-back guy, who likes talking to kids and students, which is a very important part for me," Gordon said. "I want to get folks who are great performers, but also educators. And even though Houston Person doesn't have a school affiliation, he loves knowledge and he's always doing master classes and workshops."
Gordon knew Person would be a perfect fit for the Harris-Horizon Jazz Series at Augusta University.
"Everyone loves to hear Houston Person play because he plays the songs that make people want to sing and dance," Gordon said. "People always go to hear Houston perform because they know he'll play songs like what Louis Armstrong used to refer to as one of the 'good old good ones.'"
On the road with Houston Person
In fact, Person is one of the most popular jazz artists regularly featured on cruises, Gordon said.
"Houston will play a lot of the music that people grew up listening to, so I think it takes them back to their youth," Gordon said. "It reminds them of when they got married and their first dance."
For Person, the audience's enjoyment is paramount, Gordon said.
"Houston never forgets the public," he said. "He always keeps that in mind when he performs. It's very entertaining and musical. He wants you to feel good when you come to one of his performances, but he wants you to feel great when you leave."
Recently, Gordon said he had the pleasure of touring with Person on the West Coast.
"We were in California and I kind of like moving at my own pace, so I had a car on this tour," Gordon explained. "Well, I had a car and Houston had a car and one day Houston said, 'Come on. Just turn your car in and we can ride together.' And I said, 'Sure. Why not?'"
Gordon realized it would be a good opportunity to get to know Person beyond the legendary musician he's familiar with on stage.
"Houston is kind of like a father figure to me. He's just a really cool guy to be around and if you sit down and talk to him, he's like a friend," Gordon said. "He also loves good food. He especially loves barbecue, being from the South and all. So, instead of driving somewhere and sitting around waiting before a show, he'd rather find out where the nearest barbecue spot is and go get a good meal somewhere."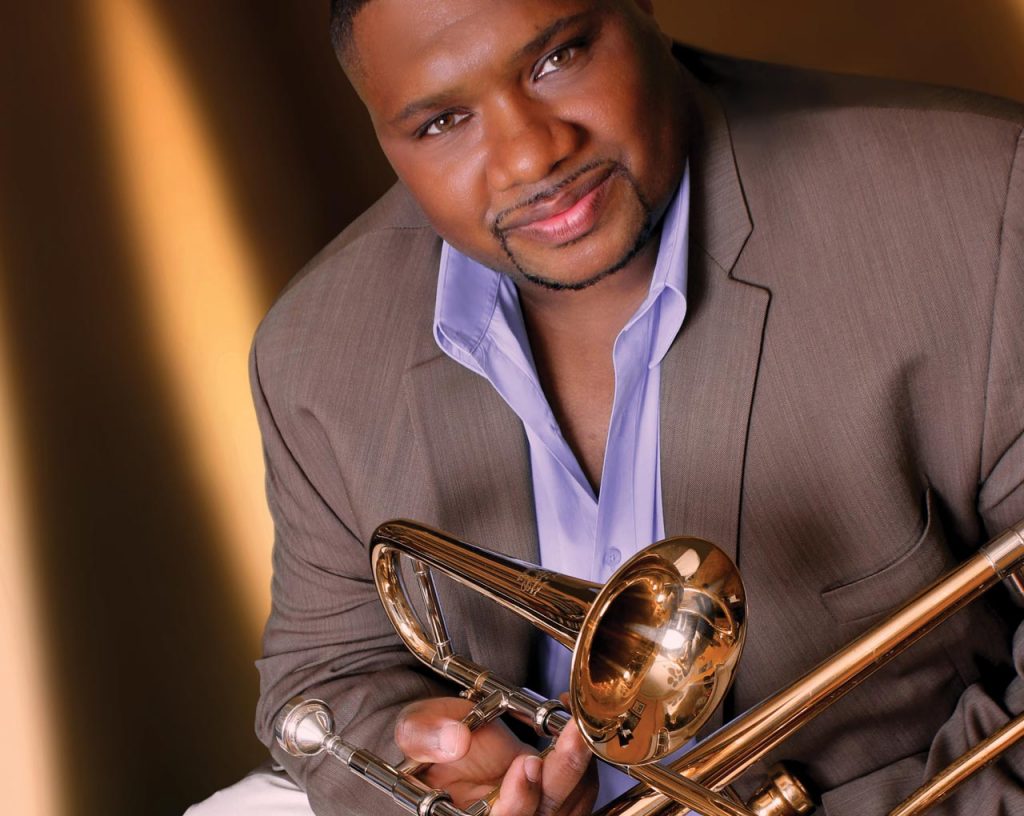 Besides barbecue, Gordon recalled another one of Person's cravings that was rather unique.
"Houston asked me one time, 'Have you ever had the popcorn at Target?'" Gordon said, laughing. "Now, I like popcorn sometimes at the movies, but I'm not one to regularly eat popcorn. And I just remember he started driving to Target and I asked, "Why are you going to Target?" And he said, 'To get the popcorn.'"
Gordon also learned that Person is a true professional when it comes to handling his musical career.
"He doesn't have a manager. He books his own gigs and he schedules his own recording sessions," Gordon said. "In fact, he books his own airfare. He takes care of everything."
That's just the way that Person has always handled his business, Gordon said.
"Houston believes in the fact that if he's taking care of his business, then he knows his business is taken care of," Gordon said. "There is a lesson to be learned from that because nobody is going to take care of you, the way you take care of you.
"So, being on the road with Houston, it was a great experience for me because I felt like I got a chance to get to know him, more than just on stage as a musician."
Coming soon to the Maxwell Theatre
The Harris-Horizon Jazz Greats Series featuring Person is just one of the impressive concerts being held at the Maxwell Theatre this season, Gordon said.
"We had our first concert that was part of the Lyceum Series last month with the Charleston-based group, Ranky Tanky," Gordon said, adding that his students enjoyed meeting the members of Ranky Tanky and learning about the Gullah culture of the southeastern Sea Islands. "Their music and what they are doing is incredible. Then, we also recently had double bassist, Jay Leonhart, here from New York. And, of course, on Jan. 16, we are going to have Branford Marsalis here at the Maxwell Theatre. That's going to be a big show."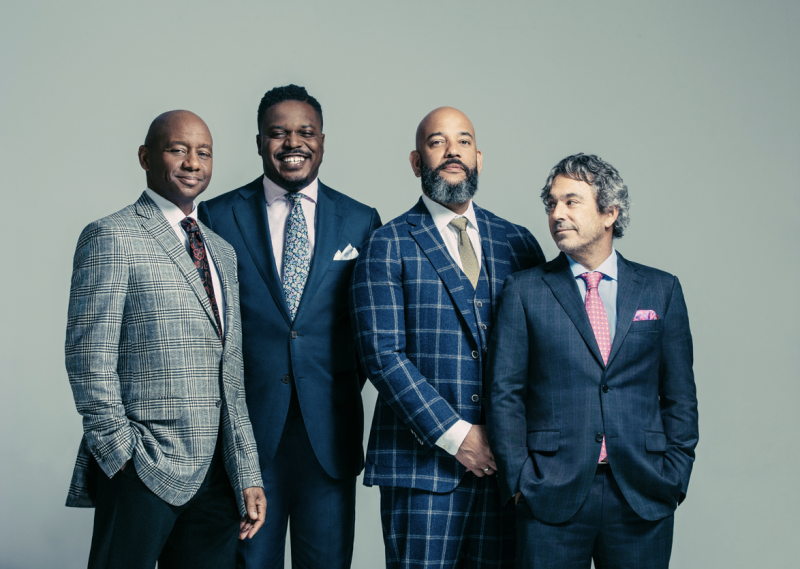 This season, the Maxwell Theatre will also host "Introducing the AU Jazz Ensemble" on Nov. 12, "Wycliffe and Friends," which is a concert celebrating the holidays, on Dec. 12 and the AU Jazz Ensemble presenting "Within These Gates of Mine" on Feb. 21.
"Within These Gates of Mine" is an original score written by Gordon and the concert will feature the AU Jazz Ensemble performing live to the 1920 silent film Within Our Gates by Oscar Micheaux.
"This is my film score and our jazz band is going to be playing live with the 76-minute silent film, so that should be a lot of fun," Gordon said. "Then, our last performance of the season is a show like I did in New York called Jazz á la Carte."
"It is going to be an Apollo-style show, but not like the Apollo we know now," Gordon added. "This is the original Apollo, back when it was somewhat of a variety show with great musicians, great dancers and great comedians. You start the show and, boom, it's just one entertaining act after another."
By bringing in these quality shows throughout the year, Gordon hopes the community recognizes that Augusta University is showcasing world-renowned artists at the Maxwell Theatre.
It is also important for the students in the Department of Music at Augusta University to get a chance to meet and learn from some of these legendary artists, Gordon said.
"As part of the Harris-Horizon Jazz Series, I have a master class where I interview the guest artist and then let the students ask questions," Gordon said, adding he has previously interviewed musicians Jimmy Owens and Jimmy Heath during the jazz series. "I ask a few questions, but I let the guests guide the conversation."
As a result, there's a lot of incredible dialogue between the artists and the students, Gordon said.
"I remember one of the students who was graduating asked Jimmy Owens, 'What do I do after graduation? I don't know if I'm good enough,'" Gordon said. "He said, 'You have to figure out a way to get rid of that feeling and you have to practice. If you feel like you're not good enough, practice until you feel like you're good enough.'"
During the discussion, the student learned that success truly takes time and dedication, Gordon said.
"When I was at university, I practiced no less than 10 hours a day," Gordon said, chuckling. "Now, I don't think it has to be 10 hours a day, but what Jimmy said was, 'You've got to be serious. If you want this to be a major part of your life, you have to make it a major part of your time.'
"My student told me after she graduated, she never forgot that master class. So, for me, if those kinds of conversations reach only one student, it's worth it. It takes only one."
Concert plus reception: $25
For the concert only, general public: $15
Students and children: $5
AU & EGSC students: FREE with valid JagCard
AU & EGSC faculty/staff: $15
Harris-Horizon Jazz Greats Series with Houston Person will be performing at 7:30 p.m on Saturday, Nov. 16, at the Maxwell Theatre at Augusta University.