Seated at a desk on the fourth floor of the Children's Hospital of Georgia, Alison Knoeferl recalled a 26-year-old woman whose husband thought she was ignoring him in the middle of a conversation.
The woman was, in fact, having an absence seizure, said Knoeferl, who is an electroencephalogram (EEG) technician at Augusta University Health.
An absence seizure is one in which the patient stares blankly, but outwardly appears fine.
"As for the little kids in school, they miss out on a lot of school because nobody really realizes what's happening," Knoeferl said.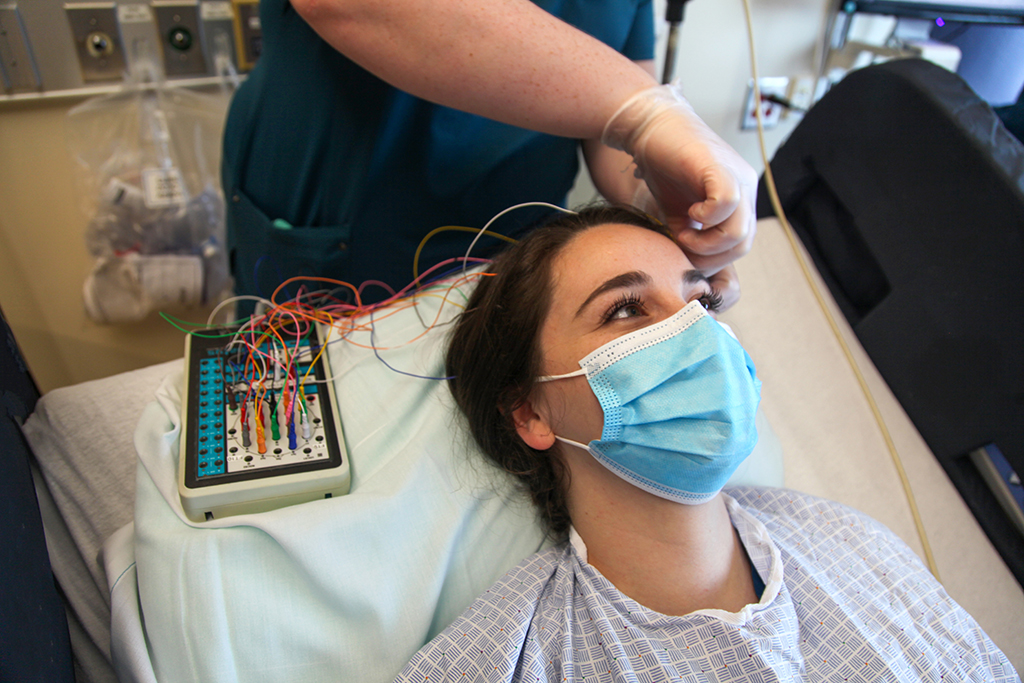 EEG technicians perform a variety of studies in all patient units and ICUs in both the Augusta University Medical Center and the Children's Hospital of Georgia. They also perform studies for up 10 outpatients a day, five days a week. An EEG is ordered if seizures are suspected, to ensure that the current treatment is effective in epilepsy patients or to diagnose other brain disorders.
In the Epilepsy Monitoring Unit, patients who need more extensive diagnostics are admitted to the unit for multiple days and continuously monitored by nurses and technicians. As lines trek across computer screens, they watch for any abnormal activity. Epileptologists review and interpret the studies, sometimes remotely.
Karen Barton, lead EEG technologist for neurodiagnositics, said to meet the increased need for EEG technicians, the hospital started a comprehensive training program a year ago. This 12-month program is only open to individuals who currently work in the AU Health System and who have specific experience.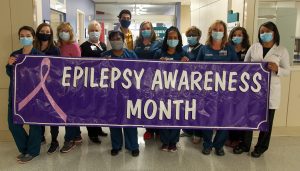 "There is a national shortage of EEG technicians and technologists and the need for this essential staff is growing," Barton said. "As our neurodiagnostic service line was expanding, we started to look at the existing pool of qualified staff. Not only did we discover the shortage in staff, but also that there were not many programs throughout the country. We then decided to do what other large academic medical centers are currently doing and build our own program."
The neurodiagnostic department has seven EEG technicians who work 7 a.m. to 5:30 p.m. seven days per week with on-call after hours. The goal is to train and recruit enough technicians to cover services around the clock. Barton said she is excited to be able to expand her staff to help meet the increased need for their services.
She has been working as an EEG technologist for 35 years and said it has been rewarding to help care for patients with seizures.
"This is wonderful career that nobody really knows much about. It's very challenging and rewarding," she said.