Elena Diller's original summer plans involved research with Augusta University's Institute for Public and Preventive Health as well as volunteering around the area.
Krishna Shah was scheduled to go on a mission trip with Floating Doctors in Panama for eight weeks in order to learn more about global health.
2020 just didn't cooperate.
"We had no idea that our summer would look so drastically different," the second-year Medical College of Georgia students said.
Looking back at the beginning of the year, they said they couldn't imagine how life and the rest of the school year would turn out.
"Our reality feels like a movie … it's hard to look back and imagine what life would be like if this pandemic was not real," they said. "We remember first reading about COVID-19 in the early months of this year and not realizing how quickly our lives would be changed. However, we are both fortunate to be able to still pursue research and are excited for the fall, although school will look a lot different."
During the past few months, Diller, Shah and a group of second- and third-year students have been working on a website, that was originally created by MCG's Class of 2021 and 2022. The website was created by third-year students Zulgar Islam and Anabel Liyen Cartelle as part of a school project in the "MCG's Pandemic Elective" course.
"We received the structure of the website and many of the core ideas from Zulqar and Anabel," Diller said. "They created such a good framework and they did such an incredible job. It took Elena and I over a month to get more information and change the flow of the website to make it more accessible and easier to use. We are so thankful for our colleagues for playing such an integral role in helping make all of this possible."
Shah and Diller, who are both lead coordinators this year, said the site was passed down to the class of 2023 after they were introduced to it in the "MCG's Pandemic 2.0 Elective" course.
"Elena and I decided it was such a good resource that we wanted to add more information and make it more accessible to the public," Shah said.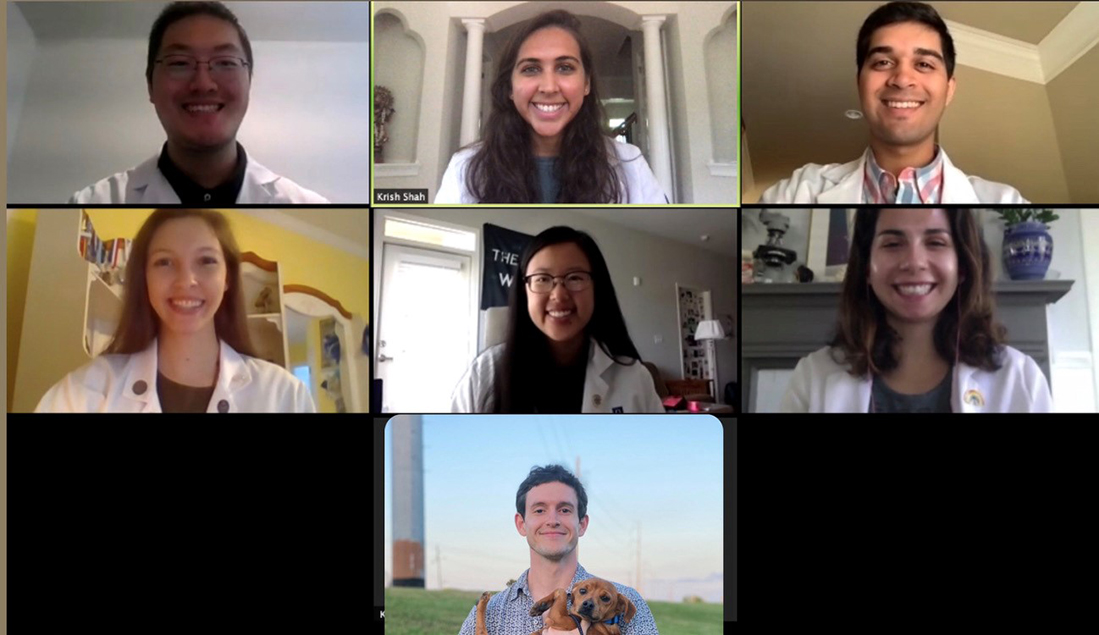 Shah and Diller, as well as Alex Carico, Amanda Delgado, Kush Patel, Jere Tan and Eric Lian, have been working on the website. All of them felt the website had to potential to be a useful resource. The group has enjoyed getting the feedback they have received and being able to learn about this virus as new information is presented.
"We feel as future physicians, it is our duty to help out in any way that we can," Shah and Diller said. "There is a multitude of resources out there about coronavirus, and we wanted the people of Augusta to have all of the information combined in one area.
"We are so beyond grateful for our classmates who have made this possible," they added. "We all have spent countless hours working on this together, and we are so thankful for all of their hard work and dedication."
The group said the website is mostly directed to the Augusta area, which includes information for the community regarding the COVID-19 pandemic in English and translated into different languages by MCG students as well as links to the Centers for Disease Control and Prevention and the Georgia Department of Health. The site also has infographics, a "Mythbusters" link to address questions or concerns about the COVID-19 and a comments section where local citizens can leave questions for the team and Dr. Rodger MacArthur, who has been giving the group medical advice.
"This is also a direct link between the people of Augusta and the Medical College, because they are able to ask us questions and we personally reply to each email with the assistance of physicians who are well knowledge in this field," Shah said.