As local residents and visitors to Augusta casually stroll along Broad Street toward the Augusta Common or down Reynolds Street across from the Georgia Cyber Center, they might be surprised to learn that the owner of several of those surrounding properties is 35-year-old Rafy Bassali.
About 10 years ago, Bassali, owner of local boutiques The Swank Company and Posh Tots, along with outdoor gear store Escape Outdoors, began buying a number of vacant commercial properties in downtown Augusta.
These days, Bassali, an alumnus of Augusta University's James M. Hull College of Business MBA program, owns more than 30 properties in Augusta and the surrounding areas.
"The heart of every city is the downtown," Bassali said. "Back in 2010, there were buildings that I thought were very undervalued and I decided to invest in the future potential of downtown Augusta because while certain residential neighborhoods can go up and down and even commercial areas can go up and down, the downtown of a city is always going to be downtown."
Augusta is home
Bassali grew up in the Augusta area and graduated from Westminster Schools of Augusta in 2005. He attended the University of South Carolina in Columbia, where he received his bachelor's degree in investment finance and real estate. He then returned to Augusta and earned his master's degree in business at Augusta University in 2012.
"Augusta is the perfect size," Bassali said, as he walked past several of the buildings he owns along the 800 block of Broad Street next to the Augusta Common. "There is so much potential here and there is an opportunity for anybody to do anything."
He added, "And it is my home. It is all I have ever called home. I think it has a lot of great people in it and a lot of great resources."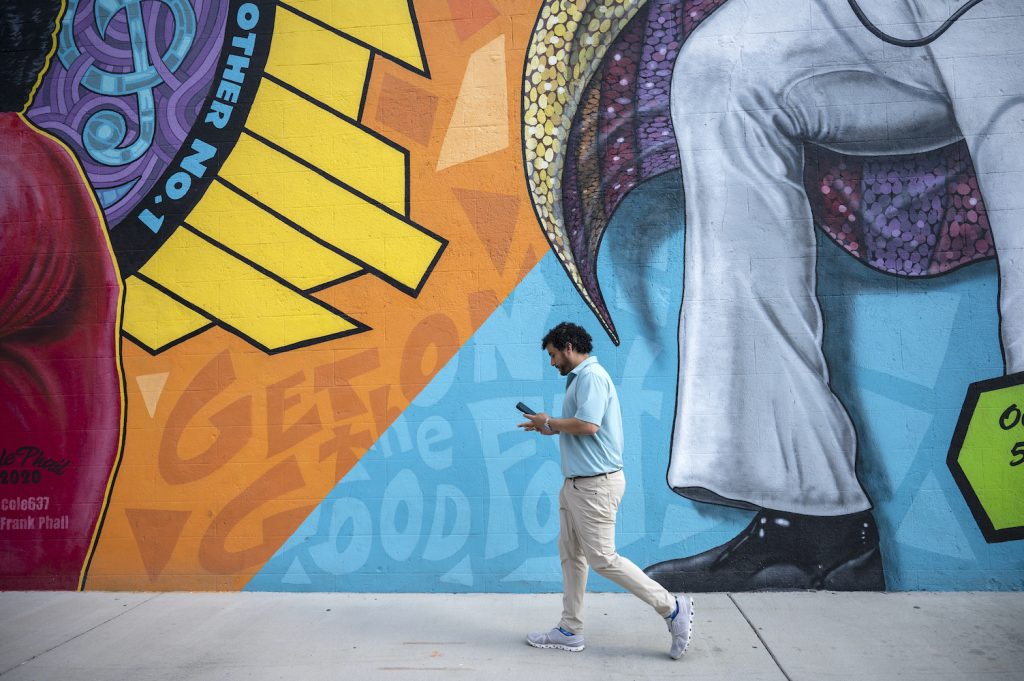 A key to the success of downtown is the continued growth of Augusta University, Bassali said.
"Augusta University has gone through a lot of growth and a lot of changes, and you see it in different ways," he said. "I feel now it is getting a true identity and becoming the main staple in Augusta. It is great for Augusta and the university to grow at the same time and pair well together."
While studying for his MBA at Augusta University, Bassali said he made a lot of close connections with other local business leaders throughout the community.
"I went to Augusta University for my MBA and had a great experience," he said. "I was able to work and go to school at the same time, so I met a lot of great people and a lot of great professors and continued my passion for business at AU."
A passion for real estate
Bassali, who also owns the 30,000-square-foot former furniture store at 1051 Broad St., said he has always had a passion for real estate.
"Honestly, I'm not sure where I get that passion from. Growing up, I always loved watching HGTV's house flipping shows on TV, so from a very young age, I liked it," Bassali said. "Both of my parents are in the medical field. My dad is a pediatrician at Augusta University in the Children's Hospital of Georgia and my mom is an internist at Piedmont. I think they knew very early on that I wasn't going to do anything medical, but they've always been very supportive of my vision and drive."
While Bassali always knew he wanted to invest in real estate, he wasn't initially interested in opening any local businesses until someone approached him about the idea.
"In 2014, someone approached my sister about buying the first Swank store, but my sister was moving to Atlanta. However, Hannah, my wife — we were dating at the time — she had always wanted to be in the boutique business, and we made the decision to buy Swank," Bassali said, explaining the couple rebranded the store by expanding the gift and accessory options and adding clothing to the original Surrey Center location.
"So, that was the first retail business I ever purchased. And about a month later, a different, similar retail business, it was called Le Lis Boutique, approached me about buying it. I bought that store, and that ended up being Swank's second location on Furys Ferry Road in Martinez."
The couple eventually purchased another locally owned boutique, Posh Tots, which specializes in baby and children's clothing, baby gear and nursery décor. Shortly after, a second location was added on Furys Ferry Road, as well as an online presence that ships to every state in the country.
"We added Swank's third location at SRP Park in North Augusta and then a fourth location at Riverwood in Evans," Bassali said. "A few years ago, I approached Escape Outdoors to see if they would be interested in selling and I purchased it. I knew they were all good businesses and we have successfully expanded them through social media and online sales."
Looking toward the future
For his next project, Bassali is currently building a 42,000-square-foot shopping center on Furys Ferry Road, which will house the locations of Swank and Posh Tots that are currently in the Publix shopping center on the same road. Approximately 12 other local businesses, from restaurants to other retail concepts, will occupy the other spaces to create a unique shopping experience for the area.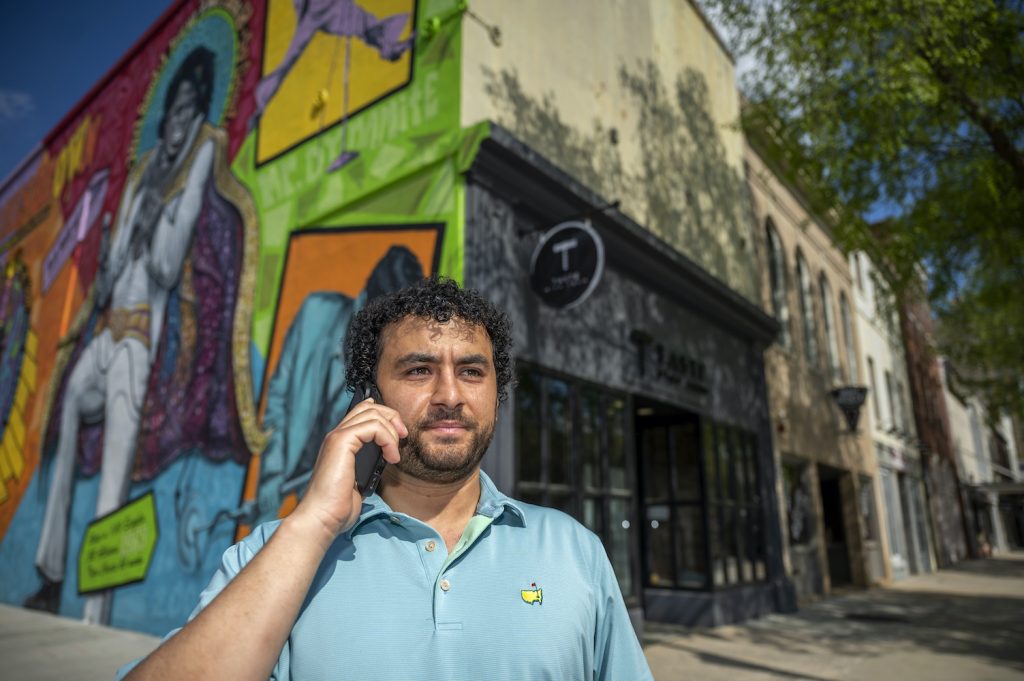 Bassali, who lives in Columbia County with his wife and two young daughters, said his best advice for someone looking to open their own business is to focus on what makes them happy.
"Do something you enjoy because if you're enjoying it and if it makes you happy, you can work harder and longer. Whatever you find happiness in is what you should pursue and just go all in," Bassali said, adding that he doesn't often feel the need to take vacations. "It is hard for me to take a break because I really enjoy what I do. I wake up looking forward to the day."
"For me it's like, they say about 40% of your life is sleeping and 40% of your life at work," Bassali said, laughing. "So, you better like what you do and have a really good mattress."