When COVID-19 first hit the United States, there wasn't an illustration of what it actually looked like. It didn't take long before medical illustrators were able to produce the now-famous image seen around the world.
One of the people behind it? Augusta University alumna Alissa Eckert.
Eckert graduated from AU in 2006 with a Master of Science in Medical Illustration from the College of Allied Health Sciences. She has worked for the Centers for Disease Control and Prevention since graduation and teamed up with Dan Higgins from the CDC to create the image of COVID-19.
Originally she set out to study biology and become a veterinarian. Eckert then discovered the field that landed her where she is today.
With her background in art, she decided to take the plunge and apply for the master's program at Augusta University. There are very few programs in the country offering a medical illustration master's degree and she quickly found AU had one of the best programs around.
While she has worked on other projects over the years, it was the COVID-19 illustration that became known on a global scale. Instead of coming from a microscope, it came off the tip of a pen.
But like the medical experts, the illustrators initially struggled to understand COVID-19 and took inspiration from similar viruses.
"We didn't know anything when we first jumped into it. It was a lot of just using old parts from the original SARS virus and that kind of stuff. I would use different assets and things like that but our whole process probably was pretty similar to other projects: the communication aspect of it, the design and choosing the colors and stuff."
She added that her group works daily with scientists in the CDC or health communicators who need an illustration for a project. When something like COVID-19 comes along, it's all hands on deck with scientists, health communicators and illustrators all working together within the CDC.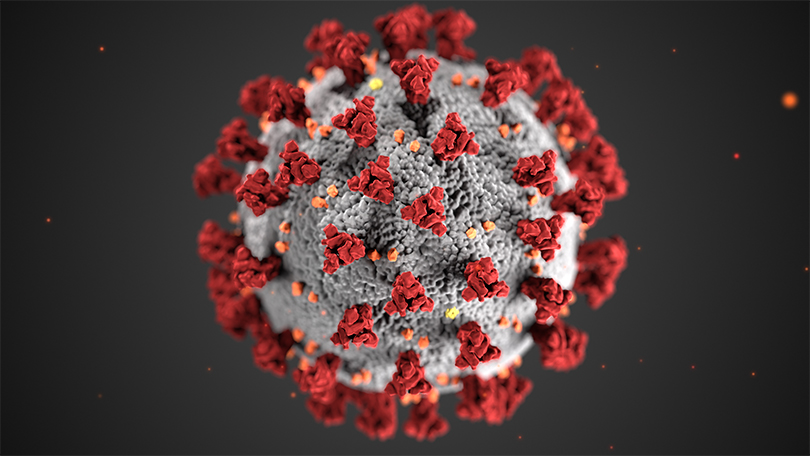 "It's something new every day, honestly. But I could get another one of those tomorrow. It becomes just another project. I've done many of those projects; the coronavirus was just the one that got the attention, but we've done a whole library full of imagery," she said.
Becoming a medical illustrator is not as easy as learning to sketch something on paper. It involves an already intense undergraduate program and an even more challenging master's program.
Eckert got her undergraduate degree from the University of Georgia before ending up in Augusta and knew the demand for medical illustrators was high. Each year, only a select number of students get accepted into the program. Class sizes are small, which helped to maximize the learning.
"It's a close-knit community. You go from one class to the next, and you are with each other all day, every day, and that trickles over into the evenings, so you're spending all of your time with classmates, getting to know them well, and relying on them for everything," she said.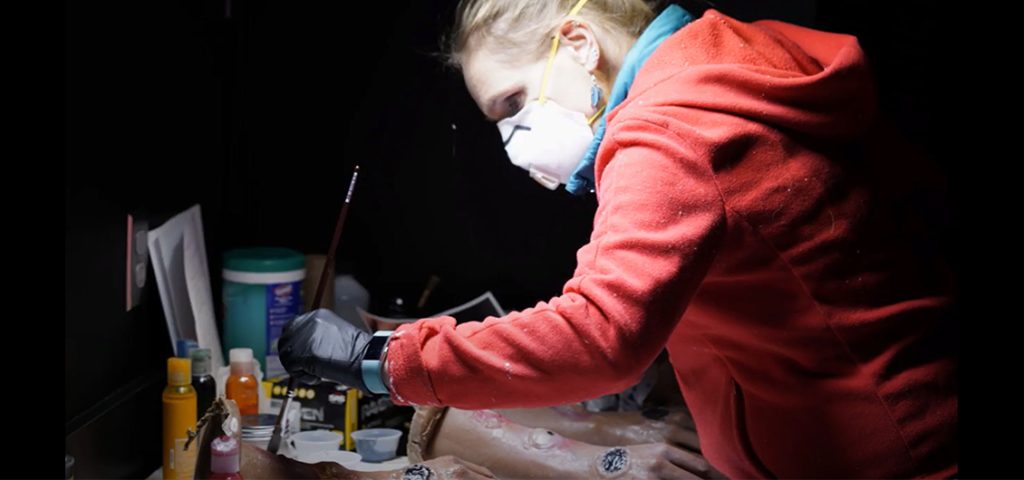 The teaching staff that Eckert learned from was composed of just three professors: Steve Harrison, Bill Andrews and Andrew Swift. She gives a lot of credit to Harrison for playing an instrumental role in helping her get the job with the CDC.
"It was a unique role for each of the professors that we had. They each fulfilled the niche for us that we needed. The more traditional techniques that we needed and then the 3D stuff that we needed. It was nice to be able to cover all the bases."
Some of that instruction included going into the operating rooms to actually see how internal structures of the body work. You can see a 2D photo of things, but to make it 3D, getting to see how something works can give an artist a much better understanding when it comes time to do illustrations.
"It just prepares you to be in that real situation with all the scientists and how to present yourself and how to work with those types of professionals to begin with. There were a lot of opportunities when we were in school to work with subject matter experts, as well," Eckert said.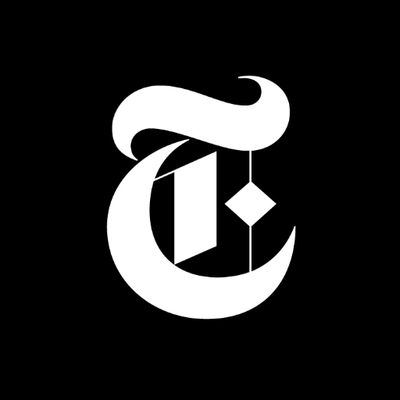 How C.D.C. medical illustrators created the coronavirus pandemic's most iconic image.
What she couldn't have been prepared for was all the attention she's received since the illustration came out. From the New York Times to TV stations around the country and even media outlets from Australia and Norway, they have all talked to her about the design of COVID-19. The work was also up for a coveted Beasley Design of the Year Award, going against top-level artists.
"I had friends from the Netherlands call me saying, 'Look, your art is on our TV here.' My husband has watched me do my art throughout the years. He was kind of along for the ride this whole time. I guess he probably had a bit of bragging about it and he was proud."