When it is all said and done, Henrik Norlander is on a short list as one of the top golfers to ever tee it up for Augusta University. A three-time All-American, an All-American scholar and a two-time national champion, his legacy with the Jaguars has been etched into the history books.
Now a member of the PGA Tour, Norlander's professional career is in its 12th year. He has two wins on the Korn Ferry Tour, a step below the PGA Tour. His best PGA Tour finish is a pair of runner up finishes in 2021 and 2017.
Even after his college playing days with AU came to an end, Norlander decided to call the Garden City home and still lives here with his wife and two children. They recently welcomed their second child into the family, which Norlander said keeps him grounded and forces him to take down time away from the golf course.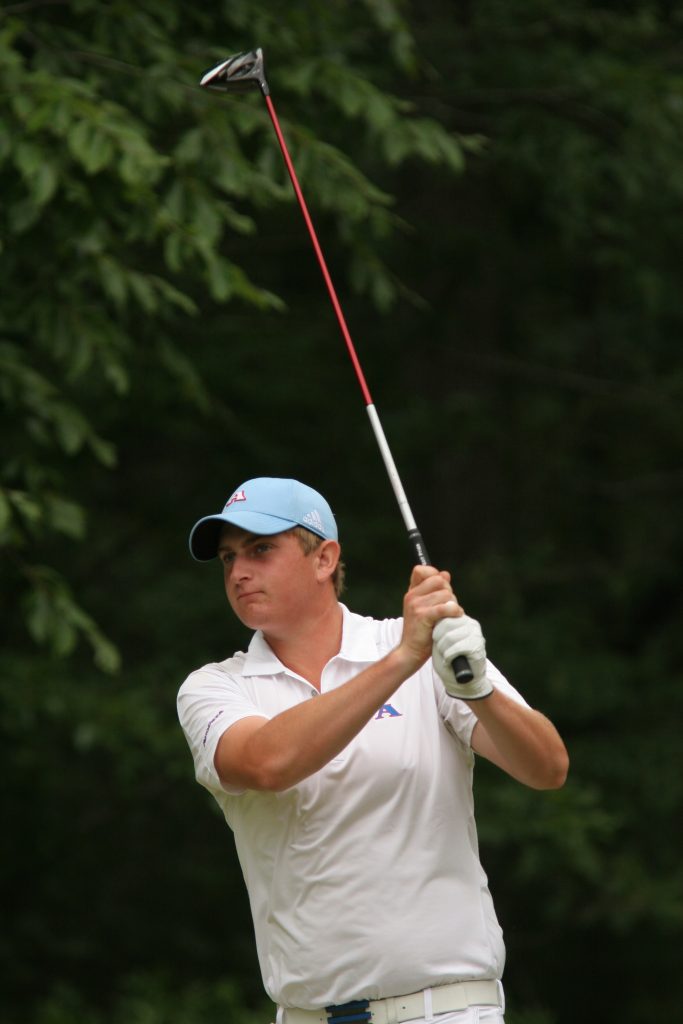 "I think it helps me," said Norlander. "I was playing really good golf when my first one was born because you get a natural break. I struggle to find hobbies. Golf is my job and it is my hobby, too. I struggle at times to take time off. Now, I want to get my practice done and get home to see my kids, which is great."
Norlander almost didn't land at Augusta University. He originally planned to play college golf at Minnesota. There were some transcript issues with the Big Ten Conference since Norlander is from Sweden, which led him to de-commit from Minnesota.
A few phone calls later to then-coach Josh Gregory, and Norlander was on his way to join the Jaguar program. He admits it wasn't an easy transition, between the language barrier and the weather. All things considered, he doesn't regret the decision at all.
"It was big, coming from Stockholm, Sweden, to Augusta, Georgia, in August without a visit — the heat and the humidity. It was hard the first semester here. I struggled with school a little bit but I hung in there."
Back-to-back national championships
Norlander was a junior during the 2009-10 golf season. The team was already solid and Patrick Reed was added to the roster, which put the team over the top. During that season, they dominated the competition in their home tournament at Forest Hills Golf Club and knew they could go toe-to-toe with the rest of the nation.
"We had an inner belief that, yes, we actually have a chance," added Norlander.
After getting through stroke play in the national championships, it was on to match play. Norlander said they were a "gritty team" that could fare well in that format. Part of that came from their tough practices.
"We had a lot of fights in practice and we were very competitive. We were great friends but it was pretty hostile at practice and qualifying. That was what I liked to see and that's what I hope for any team. If practice and qualifying are tough, then tournaments get easy."
Not only did Norlander and Reed dominate their matches, but the rest of the team was also up for the challenge. Mitchell Krywulycz, Carter Newman and Taylor Floyd were difference makers and pushed them to win the title, beating Oklahoma State in the finals. The depth of the squad proved their worth.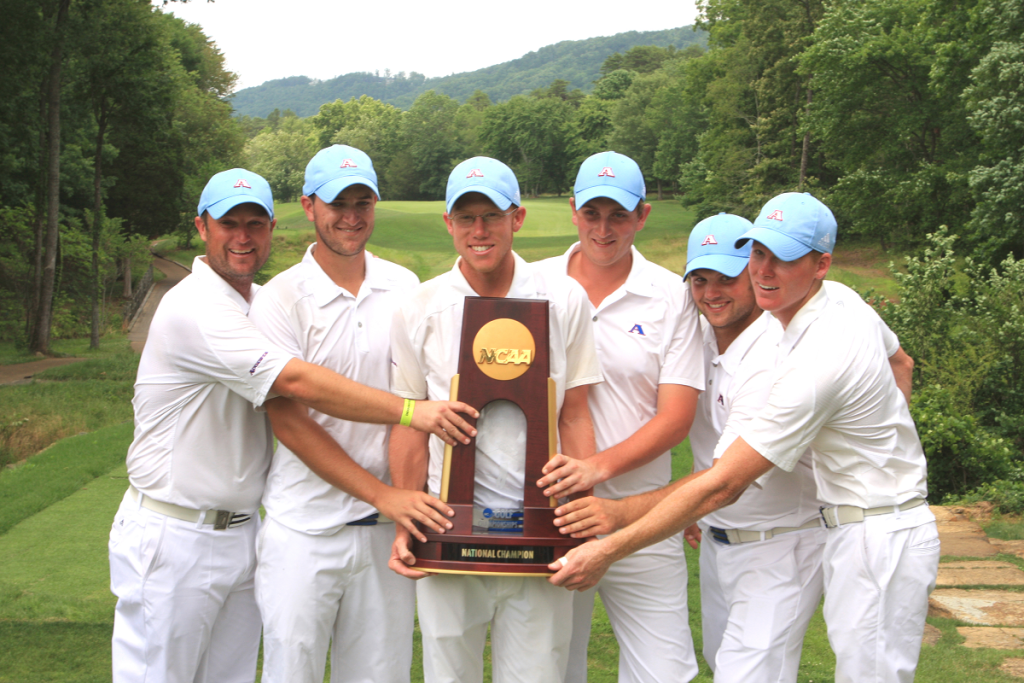 While some called it a Cinderella story, these golfers did not. One Oklahoma State player said the best team didn't win the title; that comment alone served as fuel for Norlander and company to prove them wrong.
"That sort of triggered us to continue the next year. If we had a bad year, then it would have been a Cinderella story. We were all very driven."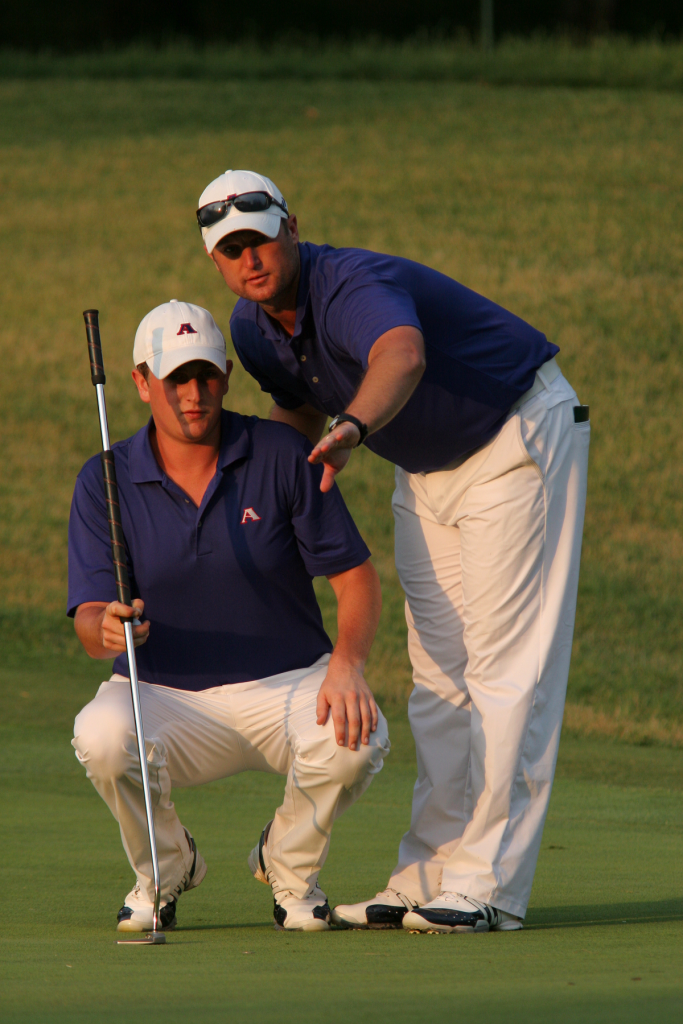 Norlander gives credit to Gregory as a coach. Most of the team had pro aspirations, so Gregory let them focus on becoming the best possible players without over-coaching them. He knew they'd put in the work without being forced to do so.
"Guys were out there Saturday and Sunday mornings practicing because we wanted to beat each other and we wanted to get better. So I think if you ask Josh, he would say we were a pretty easy team to coach."
During the NCAA tournament in in 2011, Norlander struggled in his first round, shooting 80. Fortunately, the depth of the team again paid off to keep them close in the standings. He rebounded in the second round and they were on their way to match play again, eventually raising the trophy for a second consecutive title.
"Yeah, it wasn't a Cinderella story," Norlander said with a smile.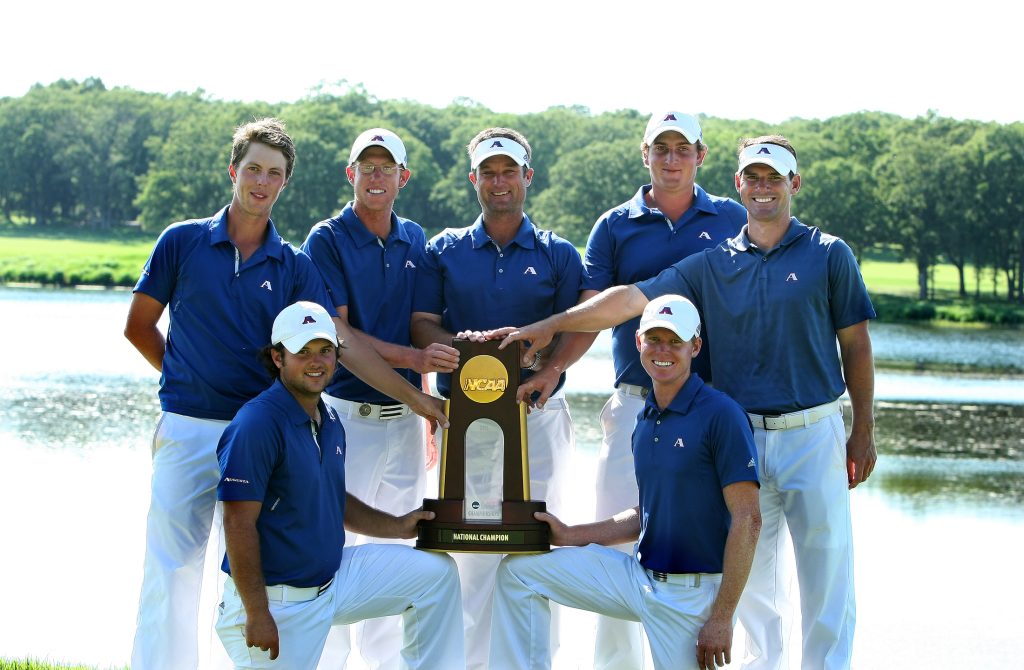 Making golf a career
Golf isn't easy and it's tough to win on any of the pro tours. The competition is elite and it takes hard work to survive on the tours. Players also have to be mentally tough since they can be on the top of their game one week, but then miss the cut and not get paid seven days later. It can be a rollercoaster ride, Norlander said.
"It's funny, when you are playing well, you can actually play somewhat bad and still score well. Not necessarily contend, but make cuts, have a good Sunday and finish 20th. When confidence is low and you're grinding, it's so easy to get into a fixing stage and you think you have to fix something. I feel like I'm getting better as the older I get, trying to realize my game is pretty good."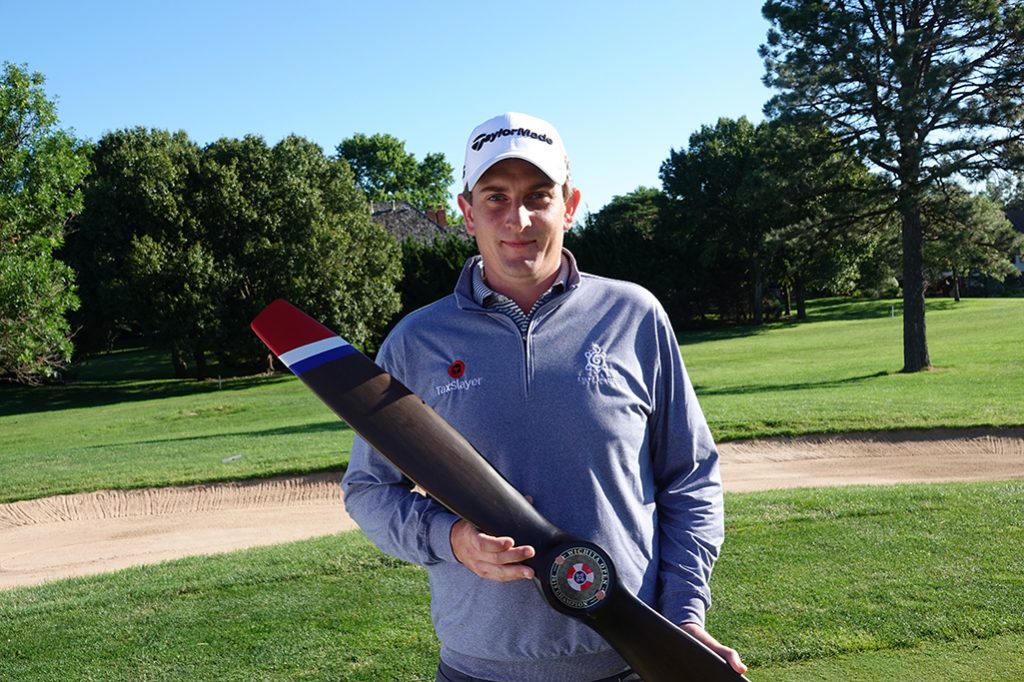 Norlander's love for the city and Augusta University has never wavered. He knows it's tough to recruit against some of the biggest programs in the country since there is no Division I football team. He also knows the support here is unlike anywhere else.
"If you come here, you're going to have the best time of your life. The community, the school — I feel like I'm from Augusta. My wife is from here, the people I met through the school, the connections I've made from playing golf here — it's hard to explain. It's a really cool place to go to school and play golf."