AUGUSTA, Ga. – Love's Travel Stops store employees recently wrapped up a five-week campaign, raising $5,116.87 for Children's Hospital of Georgia, the local Children's Miracle Network Hospital – a 39 percent increase over last year's campaign total.
Love's team members sold CMN Hospitals' Miracle Balloons for donations and organized numerous fundraising events in support of CHOG. On the national level, Love's stores surpassed their national goal of $2.3 million, collecting more than $2.53 million from about 390 stores in 40 states.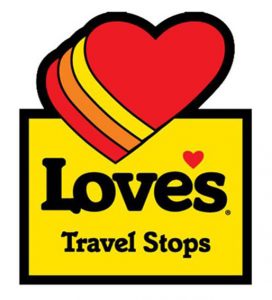 "We're so thankful for our employees who set the bar higher every year, and for our customers who repeatedly support us," said Jenny Love Meyer, vice president of communications for Love's. "Every year, our employees continue to outdo themselves and our loyal customers show more goodwill to help children in their communities. The level of passion everyone demonstrates for this cause is inspiring."
Pediatric medical care is the most expensive to provide, in part because of all the different sizes of equipment needed to treat children ranging in sizes from as small as a one-pound preemie in the neonatal intensive care unit to a seven-foot tall high school athlete. Children's hospitals also open their doors to all children, regardless of a family's ability to pay. Member hospitals in the U.S. provide $3.4 billion in charity care annually, and the Children's Hospital of Georgia is a not-for-profit medical provider.
The 154-bed Children's Hospital of Georgia is the second-largest children's hospital in the state, providing the highest level of pediatric critical care and neonatal intensive care, as well as a wide range of general and complex health care for children. CHOG was recently ranked as the nation's top performing hospital in pediatric quality and safety by Vizient Inc., a consortium of the country's academic medical centers. Visit facebook.com/GAChildrens or follow on Twitter at twitter.com/GAChildrens
Love's Travel Stops & Country Stores is headquartered in Oklahoma City, Oklahoma. Founded in 1964, Love's has more than 390 locations in 40 states. Love's provides professional truck drivers and motorists with 24-hour access to clean and safe places to purchase gasoline, diesel fuel, travel items, electronics, snacks and more, as well as a selection of restaurant offerings. On-site Love's Truck Tire Care centers offer roadside assistance, tire care and light mechanical services for professional truck drivers. Showers, CAT scales and other services for professional truck drivers are also available. Love's, which remains family-owned and operated, employs more than 15,000 people. To learn more, visit www.loves.com.