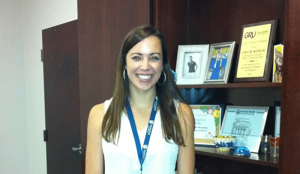 Recently, James M. Hull College of Business graduate Bailey Knox successfully completed an internship in the Office of Internal Audit.
The Internal Audit Internship Program provides students interested in a career in internal audit with an introduction to the field by giving them hands on experience and project management opportunities.
Knox was also inducted into the Internal Audit Intern Hall of Fame.