Melissa Brocato enters her 22nd season as the winningest coach in Augusta University's softball program.
While she is humbled by the accomplishment and excited about the new season, she also knows the high expectations that come with it.
"We've had years of success and some years with not much success. So obviously we want to get back to where we've been before," she said.
The 2015 season is the last time Brocato has taken her team to the NCAA Tournament. Since then, the Jaguars have finished 11th, 13th, seventh and 11th in Peach Belt Conference play. She is hoping this year's squad, which includes seven juniors and four seniors, will carry them from the bottom of the conference to at least the middle of the pack.
"The Peach Belt, as well as our entire region, has been a strong softball conference, and I don't expect it to be any different this year," she said. "I have a very realistic goal of getting back to the middle of the conference this year.
"Some people might be, wow, that's not very lofty, but when you were last, last year, that's a very realistic goal to shoot for and a good starting point moving forward. But the competition is always tough."
While the competition continues to be tough, Brocato is starting to notice the gap between the top teams in the league and everyone else is starting to close.
"All the teams have always been good, but I think this year, we'll see less of a gap between where we want to finish and other places," she said. "Outside of our conference, the Conference Carolinas and the South Atlantic Conference, their talent is increasing as well. So, the whole-region games that we play are pretty strong."
Brocato will not have senior Meredith McLendon and junior Summer Frye, who will both redshirt this season. McLendon played in all 46 games last season, hitting a team-high .317 with 21 runs scored and 21 RBI. Frye is transferring in from Northwest Florida State College.
Brocato jokes with her players about the junior season being the best year and she's hopeful her junior class will step up on and off the field.
"I hope that this will be the season that they really begin to see all the work that they've put in pay off through developing them as players and maturing as individuals," Brocato said. "All of our seniors are pitchers, so we need our junior class to step up on offense, step up on the field behind them. And I think we have some very capable juniors to do that.
"Although she won't be on the field, we will still look to Meredith as a leader. It won't be the same as being out there, but off the field she knows what the program is about and will help keep the other players motivated to be their best."
| | | |
| --- | --- | --- |
| Rank | Team | Points |
| 1. | North Georgia (6) | 96 |
| 2. | Young Harris (5) | 92 |
| 3. | Columbus State | 81 |
| 4. | Flagler | 69 |
| 5. | Georgia College | 68 |
| 6. | Georgia Southwestern | 53 |
| 7. | Francis Marion | 45 |
| 8. | Lander | 37 |
| 9. | UNC Pembroke | 32 |
| 10. | Augusta | 17 |
| 11. | USC Aiken | 15 |
Top players returning
Morgan Hunter, right-handed pitcher, senior: Made 25 appearances including 23 starts. She was 4-19 with 16 complete games and two shutouts. She pitched 134.1 innings with a 3.33 ERA.
Bella Fernandez and Regan Norfleet, infield/outfield, juniors: Fernandez played in 44 games last season while Norfleet appeared in 38 games. Both have been with the program the the past few years and Brocato is expecting both to step into leadership roles in the absence of McLendon and Frye on the field.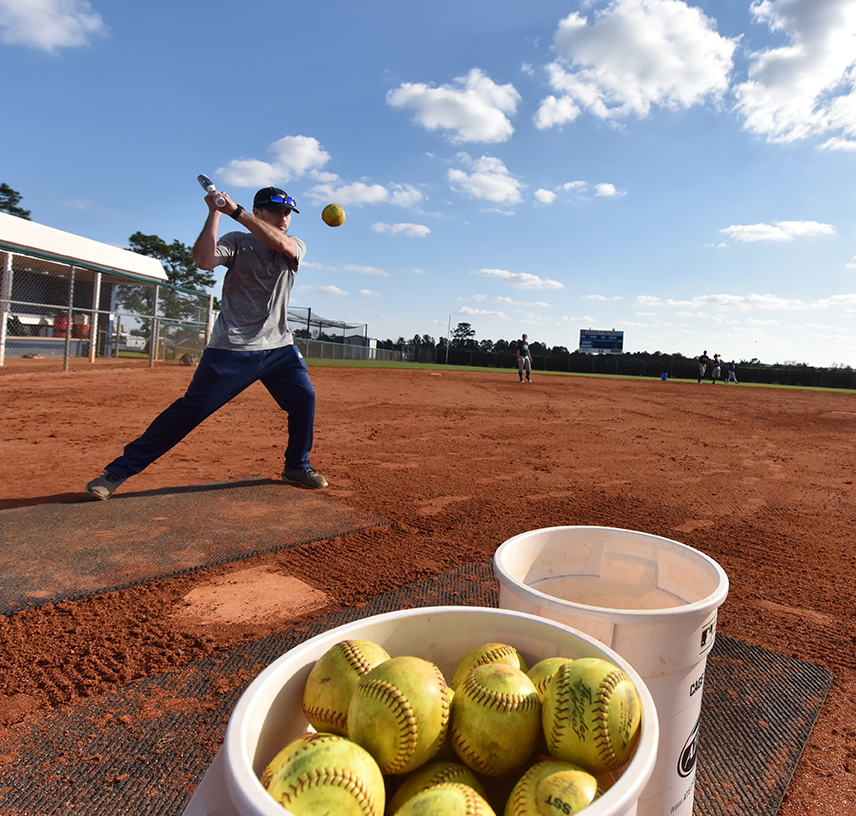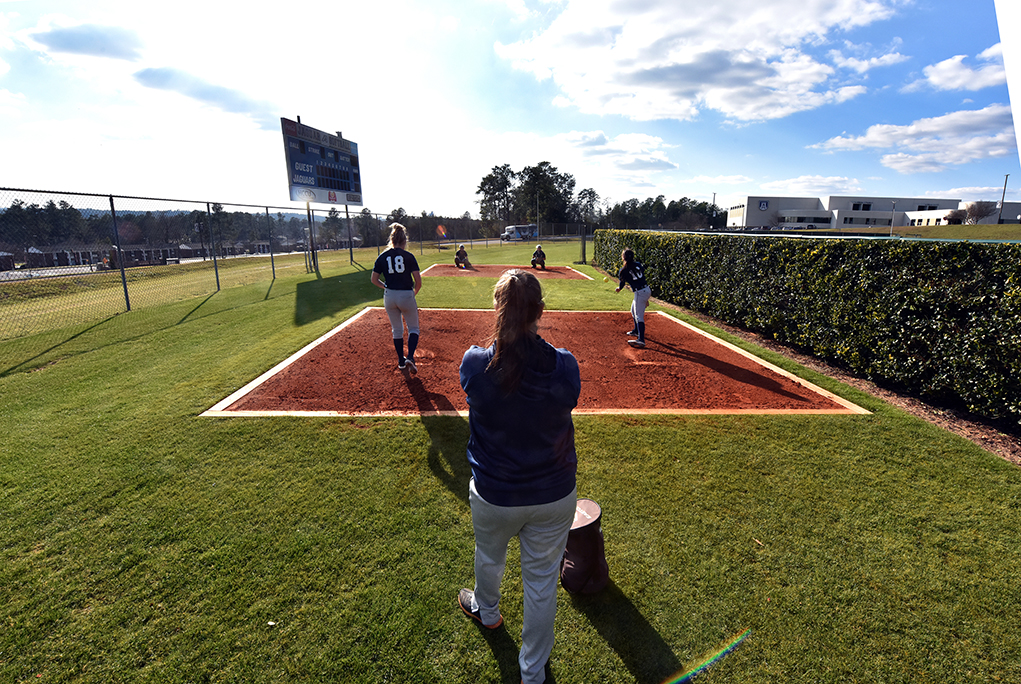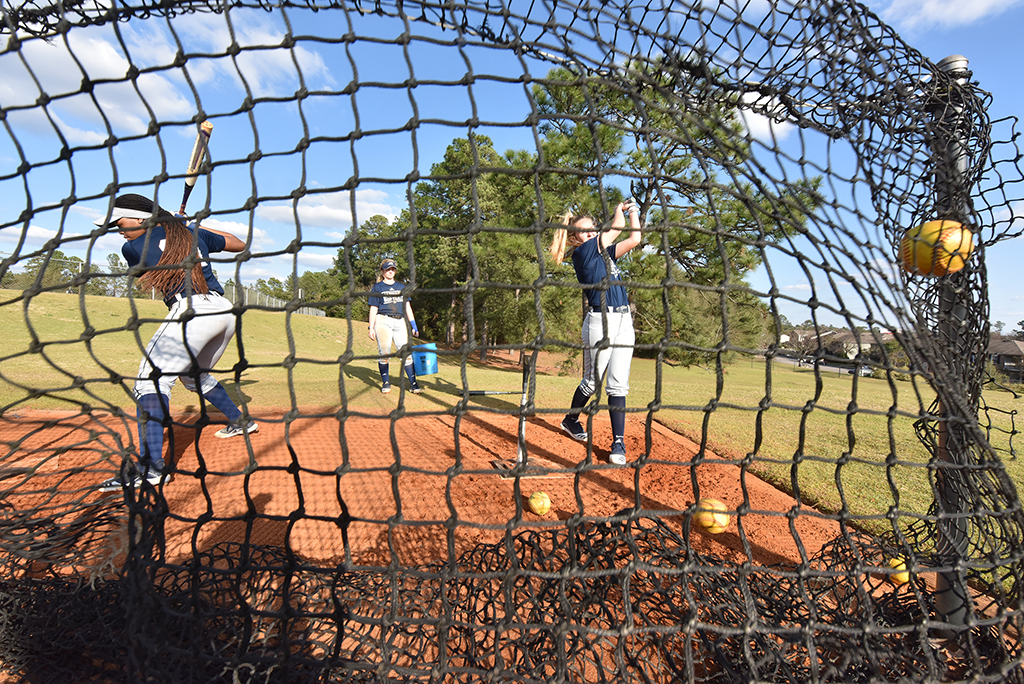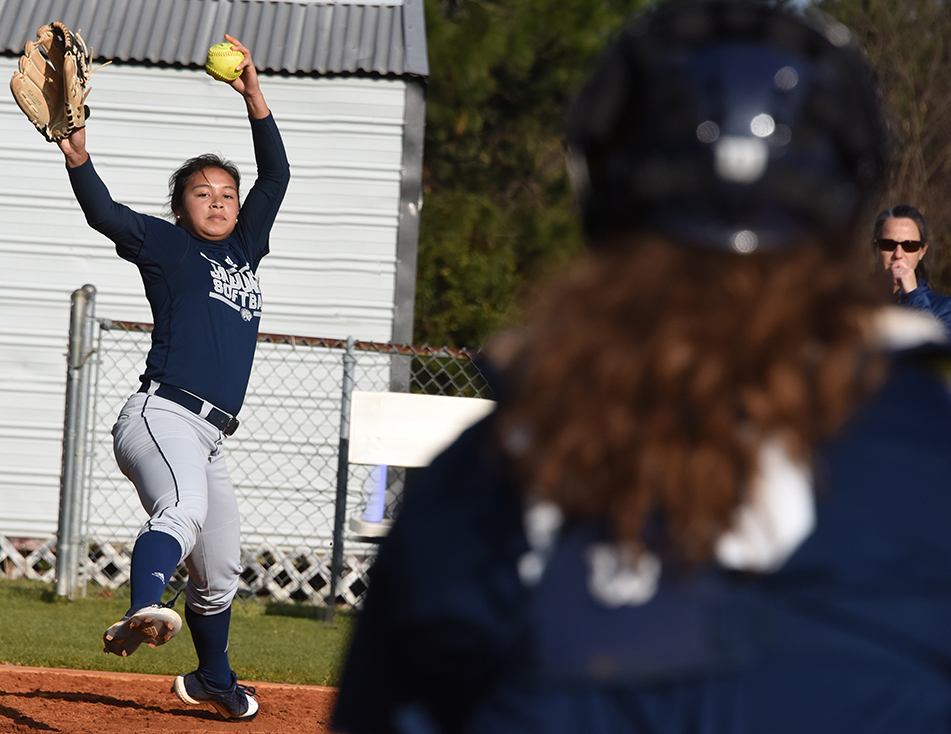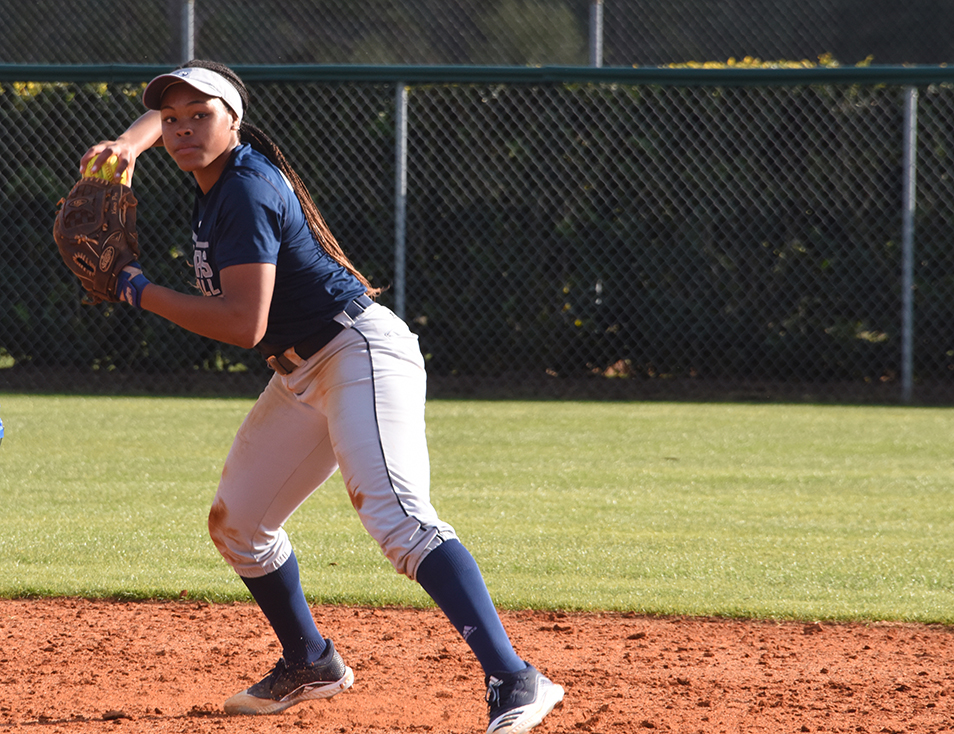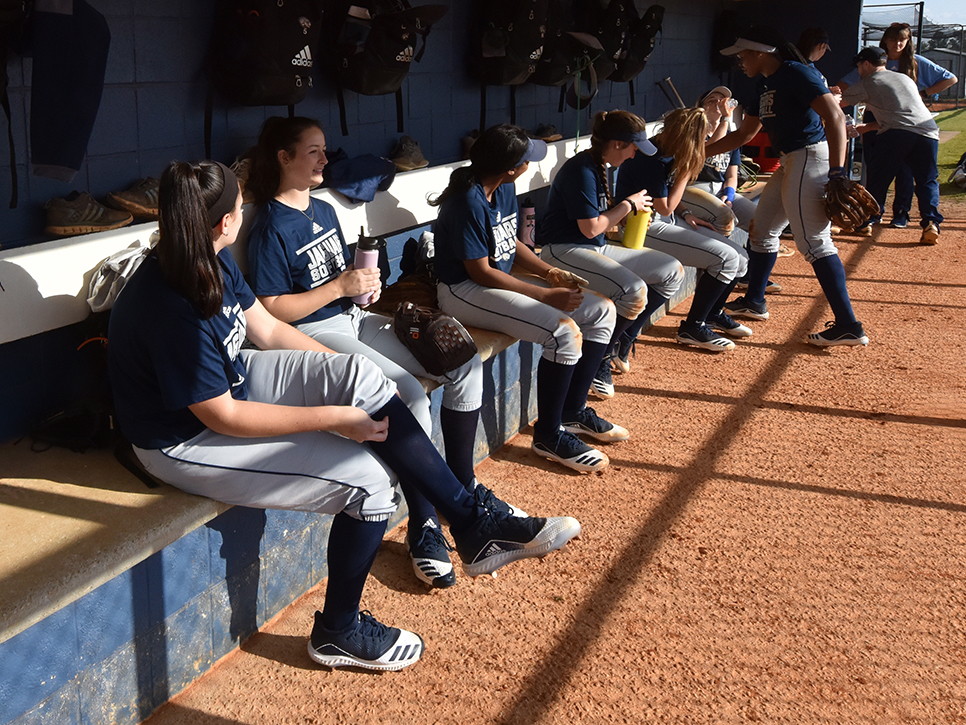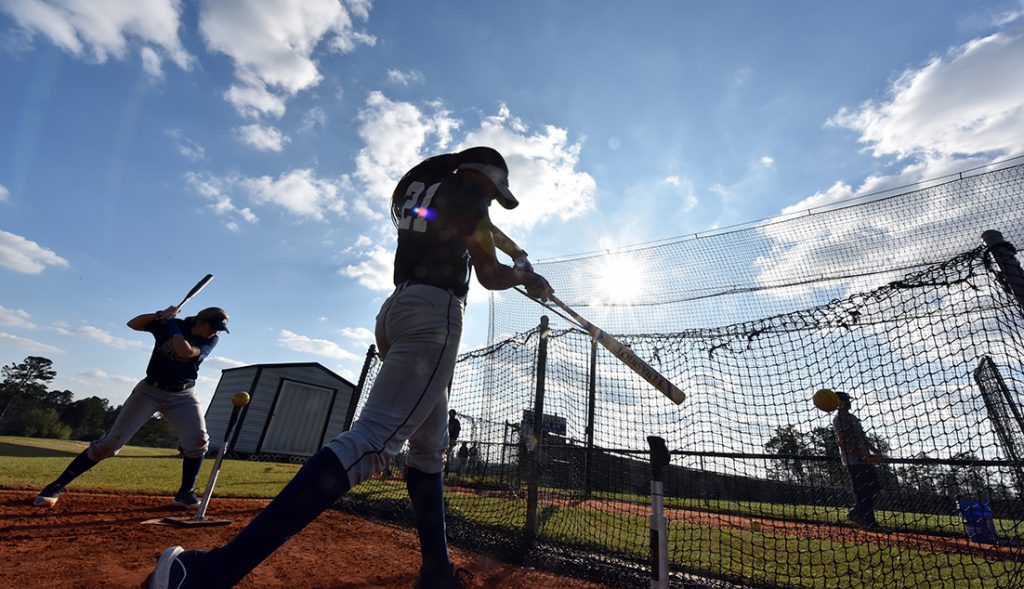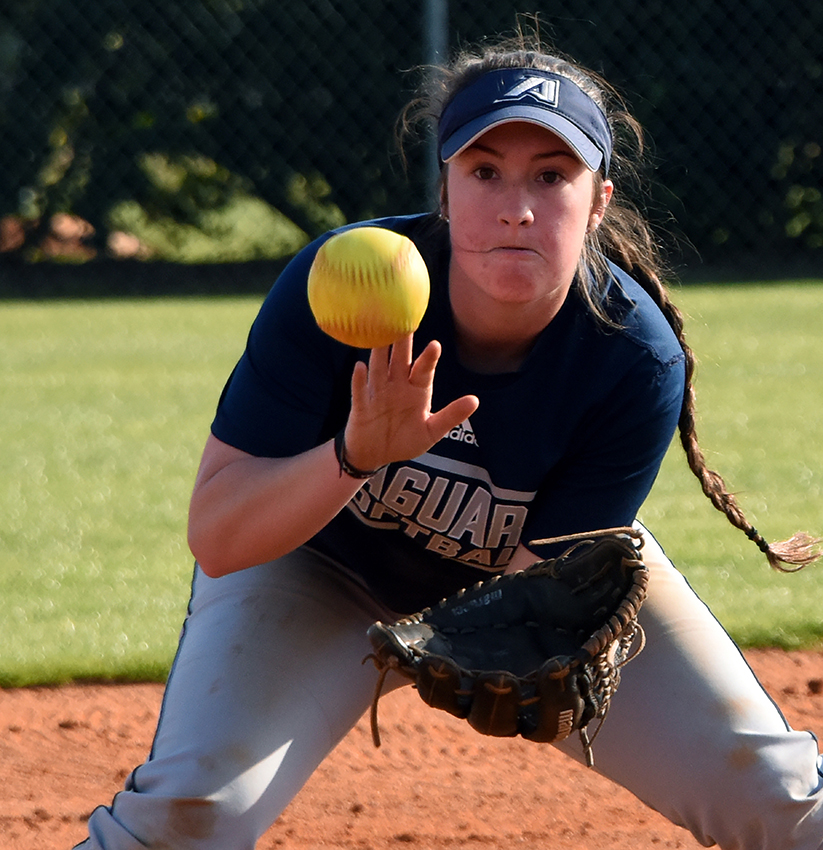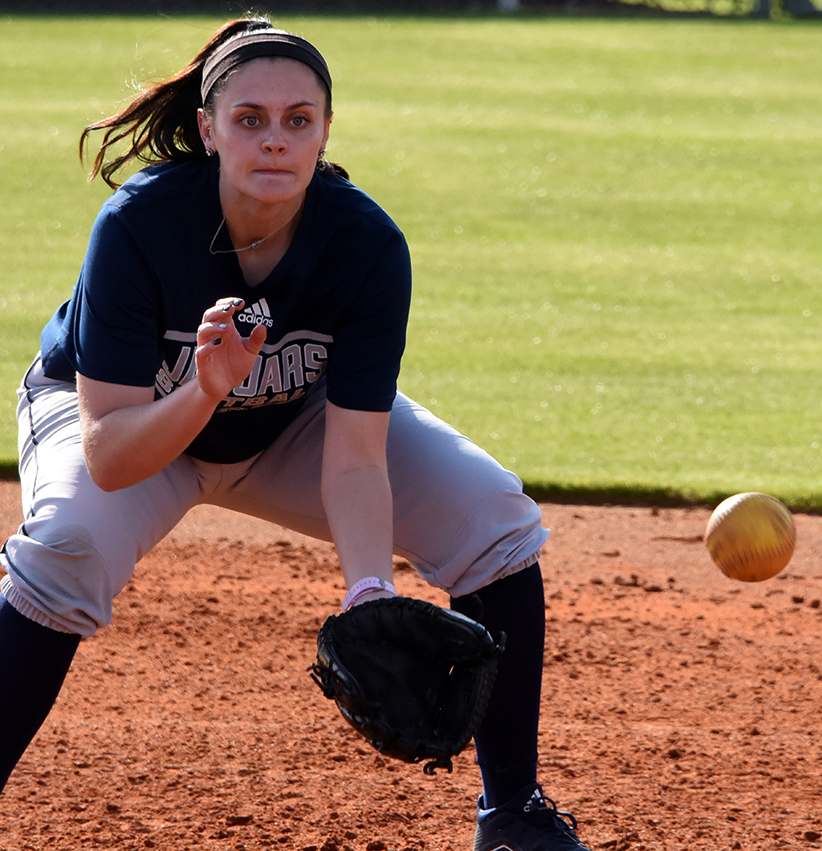 Top newcomers
Jakayla Sullivan, infielder, sophomore: A transfer from Savannah State, she is slated to start at shortstop this season, and according to Brocato, is athletic, has a strong arm and tons of potential at the plate.
Reilly Williams, catcher/infielder, sophomore: A University of Montana transfer, she hit .279 in 30 games last season with seven RBI. Brocato is expecting good things offensively from her.
Kelsey Parks, left-handed pitcher/outfielder, freshman: Attended Brookwood High School in Snellville, Georgia. She went 19-7 with a 1.70 ERA and 185 strikeouts her senior year. She fared well during early scrimmages and Brocato believes the Jags will see really good things from her during her time in Augusta.
Sydney Tullin, utility player, junior: She was a second-team all-conference at St. Petersburg College. She can play infield, pitch and hit and has been working in the outfield also. Brocato sees tons of potential.
Lindsey South, outfield/infield, junior: She is a transfer from Georgia Military College, where she was all-region. She's a good all-around athletic player.
Key dates
Coker will play a doubleheader in Augusta's first home game of the season Feb. 11.
"They have a great team and are well coached. They are a strong team and that will be a great home opener. We're excited to host them," Brocato said.
The Jaguars begin conference play March 14 with a doubleheader against Flagler in St. Augustine, Florida. Brocato said although they will be starting the conference play on the road, they always have good games against the Saints.
"There'll be some excitement about it with it being the first road trip," Brocato said. "I love road trips because all you have to do is just show up and play. We will have had some good competitions from the first month and a half before that, so we should be ready for Peach Belt play come March."
The Jaguars will play four games and travel more than 200 miles on April 4-5. First, they will head to Aiken to face USC Aiken for a Saturday twin bill before heading to Milledgeville, Georgia, to face Georgia College on Sunday. On paper it looks daunting to cover that distance during a 48-hour period, but Brocato said the trip is a relatively easy one to make.
"We'll need our rest for sure, but it could be worse," she said.
Click here to view the softball schedule.