This Jagwire series features people from around Augusta University and AU Health who keep JagNation running. Email the media relations team to share your story. This week we talk to Raeghan Powell from the Children's Hospital of Georgia.
Where is your spot in the JagNation?
I am an LPN in the pediatric surgery clinic.
How long have you been a part of JagNation?
Twenty years.
Most interesting thing about your job?
I love to see all the kids each and every day.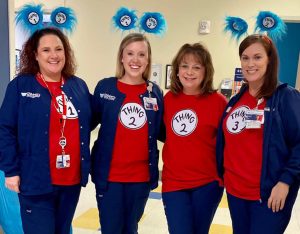 Favorite thing about JagNation?
The opportunity to meet so many new people in the setting of a teaching hospital, and the girls I get to work with on a daily basis.
Family:
I have a 13-year-old daughter that is my mini me.
Hobbies:
Anyone that knows me knows my love for watching the Dawgs play football.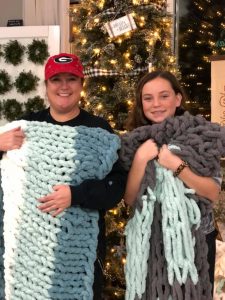 Something the JagNation does not know about you?
I am a very crafty person. I love to make wreaths and plan parties.
How has COVID-19 changed/affected your job? 
Being one of the nurses that swab the kids going to the OR for a procedure on a daily basis keeps you busy and on your toes.