In the new series, JagNation: Behind the Spots, Jagwire will be featuring people from around Augusta University and AU Health who keep JagNation running. Email the media relations team to share your story.
Where is your spot in the JagNation?
I am a nurse manager for the Women's Health and Dermatology ambulatory clinics.
How long have you been a part of JagNation?
Twenty-one years; since May 1999.
Most interesting thing about your job?
I find out more and more that I am definitely a people person. I strive each day to be a better communicator than the day before. As a manager, 95% of my job involves knowing how to effectively communicate with staff, patients, visitors, management etc. I'm no master of it by far, but it is interesting how well I do it sometimes and how important it is to me that I improve constantly.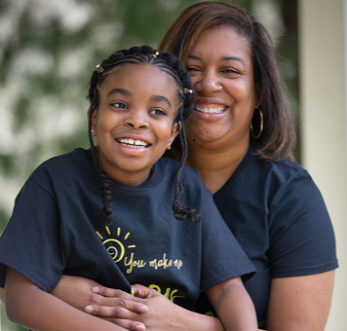 Favorite thing about JagNation?
I've been able to grow at Augusta University, beginning as a staff nurse in Pediatrics in 1999. I was groomed for management that began in 2007, and the growth continues daily.
Family:
Daughter Braelyn M. White.
Hobbies:
I have a Paris/Eiffel Tower obsession and collect Paris paraphernalia.
Something the JagNation does not know about you:
I have one lung. My left lung was surgically removed in 2007. I never take one breath for granted.
How has COVID-19 changed/affected your job?
Aside from the fact that I had a fully paid trip to Paris, France, scheduled for my birthday this summer that had to be canceled, COVID-19 brought to the forefront that I am classified as a nurse with an "underlying medical condition."
Imagine never having a medical problem, never even having an IV before 2007, and, then, you are told that you need to see a thoracic surgeon because there is a mass on your lung. I faced this in 2007. A lower left lobe removal was the plan for the surgery. Now imagine your doctors telling you that there were complications, and the entire lung had to be removed. I had only been married for five months at the time, and it was uncertain as to whether I would survive the surgery once my pulmonary artery became compromised. But by God's grace, I survived.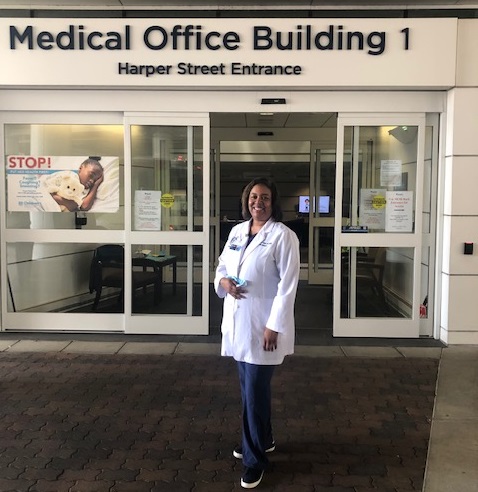 My recommended recovery time was 8-12 weeks, but I was back at work at six weeks. Honestly after recovering from the surgery in 2007, I've done very well, never requiring oxygen and never having to miss work because of a pulmonary deficit. My oxygen levels remain at 97-100% at all times, and to top it all off, three years after my surgery, I was able to get pregnant and give birth to my one and only child at age 40 with no major complications.
Because COVID-19 is a respiratory virus, my lung situation places me at a higher risk of illness. My pulmonologist and I started talking strategy early on. Thankfully, all the doctors, nurses and senior leaders have been extremely supportive of me and my safety. It is not easy for me to be a nurse, yet be unable to be on the forefront of helping in all capacities that I normally would have. I do not take it for granted that there are many people who have similar concerns about their health as I do.
I strive to help and support the Augusta University community in any way I can. Nurses rock at AU, and I breathe easier knowing that I rock alongside them!