For Theodosia Williams, there has always been a quest for knowledge.
If she was interested in something, she would start investigating until she was satisfied. In reality, she will never be fully satisfied, saying she'll continue to study even as she prepares to walk across the stage at Augusta University commencement.
Williams grew up in New York City and was never able to graduate from high school. It was beyond frustrating to her.
"I could not graduate high school because the laws back then were so different," she said. "So I left school knowing that in spite of what they said, I could do it."
Now, with a GED to her credit, Williams will graduate with a Bachelor of Fine Arts with a major in art from Augusta University's Pamplin College of Arts, Humanities, and Social Sciences. Commencement just happens to coincide with her 80th birthday, giving herself quite the present.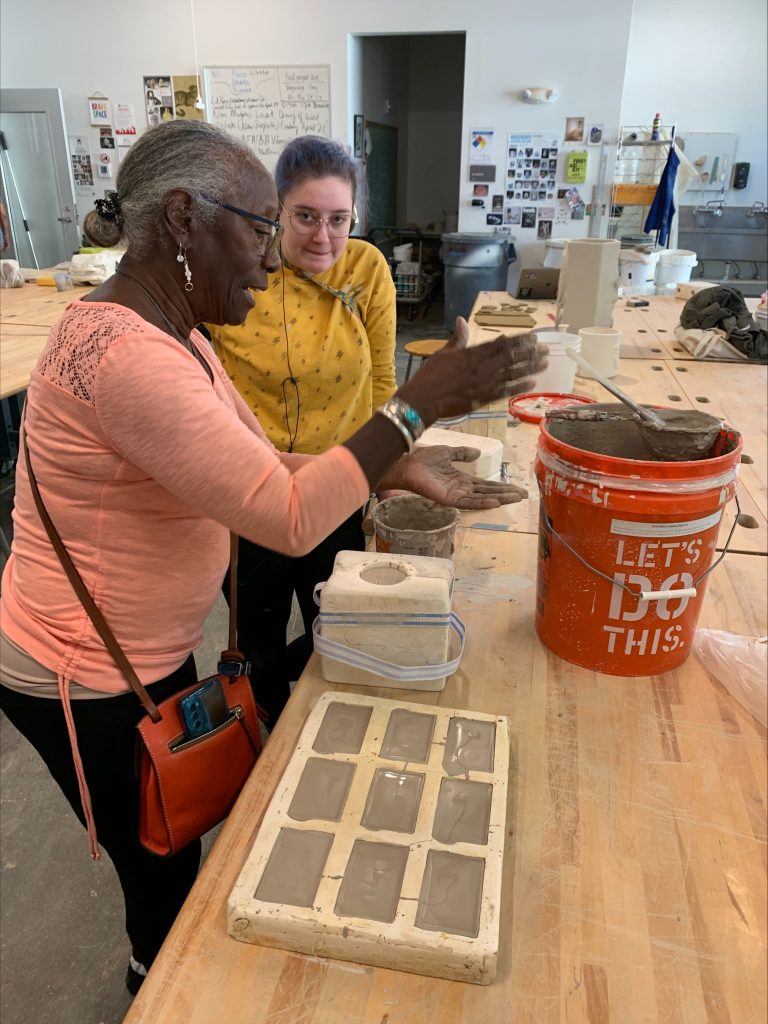 The road to Augusta
The journey to this point took numerous twists and turns, but her resolve to succeed and thirst for knowledge has kept her moving forward.
Growing up in the 1940s, she saw a female soldier in uniform and knew that's what she wanted to be. She also once had a nurse sew up her cut finger and wanted to be that, as well. She ended up doing both, in the Army.
With her GED, she eventually became a licensed practical nurse. She had started down the collegiate path in Oklahoma, but life led her down a detour. She ended up in the reserves and was called to active duty, serving 27 years.
Even her time in uniform wasn't easy. While she enjoyed the nursing aspect, her role changed and became more of an administrative and leadership position. It was tough on her.
"Believe it or not, it's difficult being Black, female and Catholic in the military. It's like I had three strikes against me, but I refused to give up, just like I did with my education," said Williams.
The last place Williams was stationed was at Fort Gordon in Augusta, which led her to Augusta University.
Dedication to family
Williams has children, stepchildren and grandkids and was always looking out for them.
She wanted to see them get at least their high school degrees before she started the next phase of her life.
To this day, she still enjoys the company of teenagers and calls them "the best." She said they have a brain and want to use it, but it's a matter of letting them. She's a big proponent of allowing them to make their own decisions.
"I've never made a decision for my children or my grandchildren. I always allow them to have options. That's why children fail; they don't have options," Williams said.
Since they are now grown up and secure, it was time to focus on herself once again.
"I believe in recreating goals, so the next goal was, 'OK, me time.'"
She even considers her younger classmates today as her "grandchildren."
Learning history through art
Williams has liked to draw and be involved in art in some fashion or another her entire life. She had a chance early on to do something special, winning a scholarship through the Brooklyn Museum of Art at the age of 13. Since she was so young, she was unable to take advantage of it.
With her military career over, Williams was initially interested in psychology at AU. She also found the ceramics department and that reignited her love for the arts. That's where she met Michael Schwartz, PhD, art professor in Pamplin College.
"He started teaching me art history. Art history is the most fascinating subject. It will teach you about the world. It is teaching me more about the world than any type of history that I know," Williams said.
One of the art history courses she completed focuses on the early Renaissance period. Even after graduating, Williams plans on taking more classes, including to study work done by Raphael.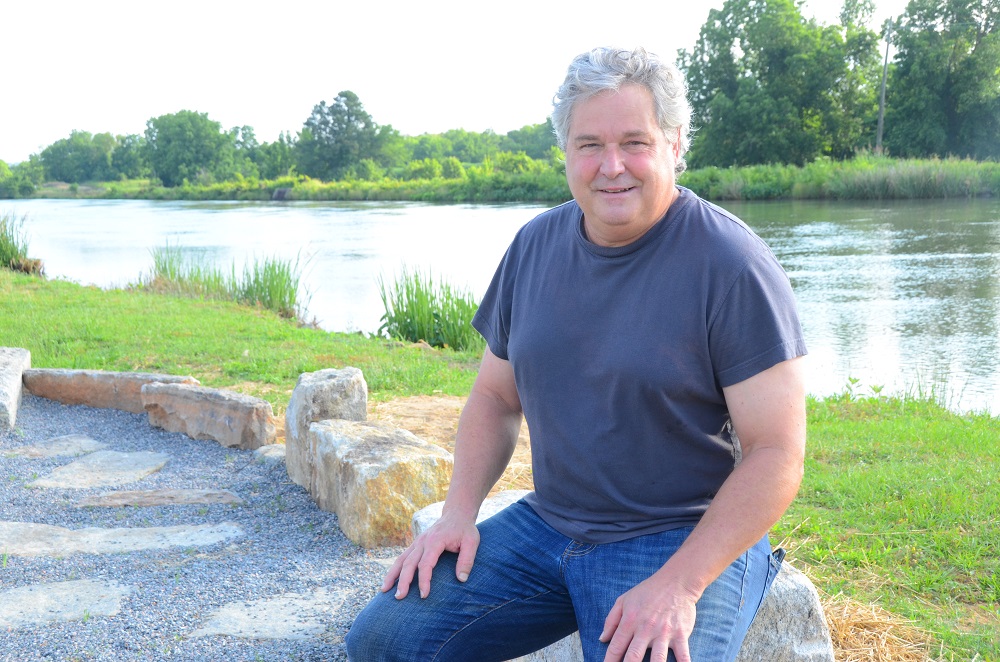 Getting her degree hasn't been a short process and it's taken her nearly a decade, as she's slowly gone through the educational process, never in a hurry.
Brian Rust was one of her professors in a mixed media course, an upper division sculpture class, as well as metal casting, and speaks fondly of her.
"She's a very strong-willed, dynamic person. Full of ideas and has her own take on everything — prime the pump, so to speak," said Rust.
He even saw early on her spark for education and the value she placed on lifelong learning. Rust found out, she doesn't mind to do just about everything herself.
"I'd catch her trying to haul some big heavy things or whatever, and I was like, 'Give me half of that or give me all of it, what are you doing?'" Rust added with a laugh. "I read that as just her personality. She's just a handy person."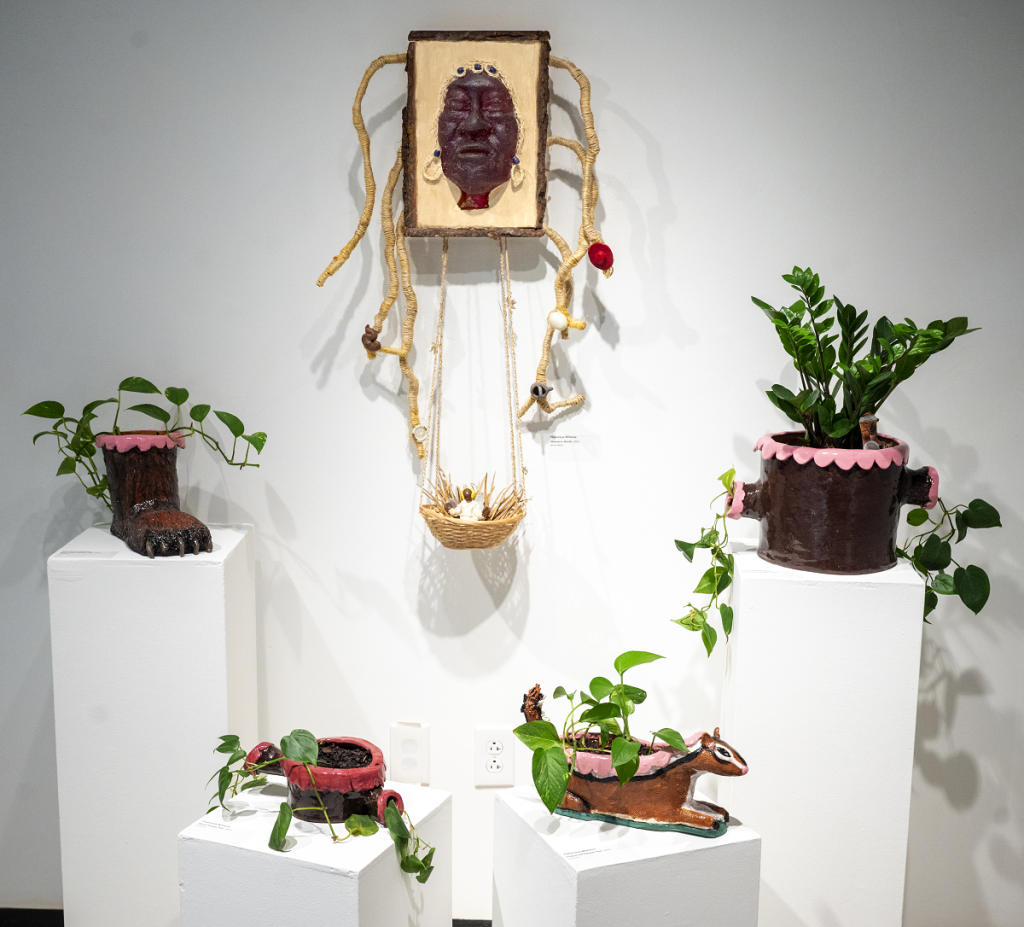 Williams used different media with her art today. She was painting ceramics at a senior center when the person who ran the kiln retired, so she figured she could learn how to do it at AU.
Williams enjoys working with clay, where she can sculpt and eventually paint the pieces, and is not afraid to dabble in other media such as wood and tree bark for her projects. As long as her instructors can point her in the right direction and teach her some of the techniques to use, she's content and happy.
Some of her work has been on display at the Mary S. Byrd Gallery of Art in Washington Hall and has impressed a number of people along the way, Rust added.
"She works hard; she takes on challenging things to do. She has goals for herself. She's focused on a lot of ceramics the past couple of semesters and that seems to fit her well and her personality. I'm very impressed with her work," said Rust.
The biggest piece of advice she gives today is to never give up. It doesn't matter what your plan is or how long it will take, but keep your eye on the prize.
"If you have to slow walk, it's OK, but never give up your goals," Williams said.