A.B. Osborne, assistant professor of animation at Augusta University, was given the Herculean task of creating an animation program from scratch in 2018.
Over the past four years, Osborne has developed a highly competitive program and successfully mentored students seeking a career in animation. Now, Augusta University is ready to take its animation program to the next level.
"I'm absolutely thrilled with everything we've done so far because we started from nothing," said Osborne, who has a master's degree in animation from the Savannah College of Art and Design. "I'm pretty much a one-man show doing it all right now, but that's about to change."
Augusta University plans to expand its animation program to include an additional 21 faculty members in the Department of Art and Design, which will make it possible to attract about 400 more animation students in the coming years. The Department of Art and Design will also renovate two warehouses on the Summerville Campus to be devoted to growing the animation program.
"Currently, we have 40 animation majors and we plan to grow to around 400 students, so this expansion grows our program tenfold," said Scott Thorp, chair of the Department of Art and Design at Augusta University. "In addition, we will have nine dedicated animation faculty in the program that we will be hiring and another 12 art department lecturers to basically round out the curriculum. Therefore, it will be a total of 21 faculty members."
Animation thrives in Georgia
The animation industry is booming around the world, but especially right here in the Peach State, Thorp said.
Georgia is home to the nation's fifth-largest population of animators and multimedia artists, according to the U.S. Bureau of Labor Statistics. In addition, the state has more than 30,000 working professionals in the entertainment industry alone, according to the Georgia Department of Economic Development.
"The interesting thing is, it is hard to really understand how pervasive animation is because it is everywhere. Anything that moves and any media that you interact with, it has animation inside of it," Thorp said. "When you think of commercials or the graphics for Monday Night Football, that's what our students do. Or when you think about video games, instructional videos and the different kinds of simulations — like flight simulators and surgical simulators — those are future careers for our students."
And those careers are having an enormous impact on Georgia. The film industry alone has brought as much as $4 billion a year to the Georgia economy and created countless jobs in the process, according to the Georgia Film, Music and Digital Entertainment Office.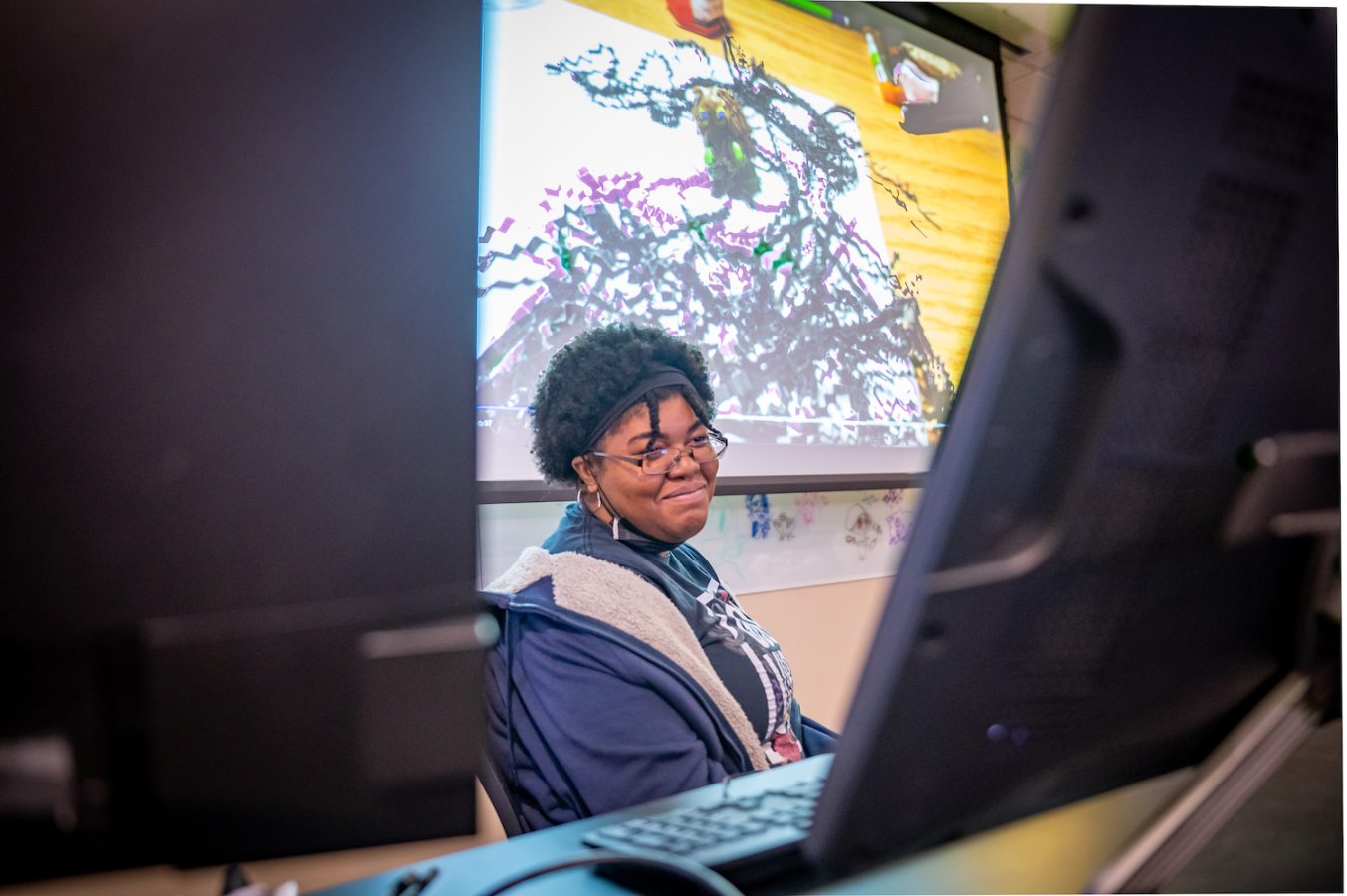 Augusta University
President Brooks A. Keel, PhD
, has been supportive of the expansion of the animation program and encouraged collaboration with other colleges across the campus that utilize animation.
"One of the things Dr. Keel said is we should collaborate with other departments and have at least one joint faculty appointment," Thorp said. "We are not just going to have one. We are going to have two."
Osborne said the animation program will collaborate with both the School of Computer and Cyber Sciences and the medical illustration graduate program within the College of Allied Health Sciences at Augusta University.
"We are trying to build the skill sets that are employable in job markets in Georgia and the surrounding states," Osborne said. "Therefore, we are definitely going to focus heavily on video games, so we are working on a joint faculty appointment within cyber regarding video games.
"In addition, it would be a shame not to take advantage of the fact that we have such an incredible medical campus here and there's a lot in animation within the medical field," he added. "So, there is also going to be a joint appointment with medical illustration in the future. We are also looking at taking advantage of these new technologies with virtual reality and augmented reality, too."
These types of collaborations with other colleges will only strengthen the animation program, Thorp said.
"We feel like the program has got a lot of legs because it does bridge the arts and sciences," he said. "This is an interdisciplinary-type degree because we are combining different skill sets and fields that will benefit the whole university."
More bang for the buck
Kim Davies, PhD, dean of Pamplin College of Arts, Humanities, and Social Sciences, said she is excited by the plans for the animation expansion.
"The program is already growing by leaps and bounds and the faculty and students are producing amazing work," she said.
"Being able to hire more faculty and renovate the warehouses on the south side of the Summerville Campus is a great opportunity for Pamplin. We will be able to provide an incredible educational experience to a greater number of students while enhancing the reputation of Augusta University and the vibrancy of campus life for students. We are grateful to Dr. Keel for his investment in the animation program and Pamplin College."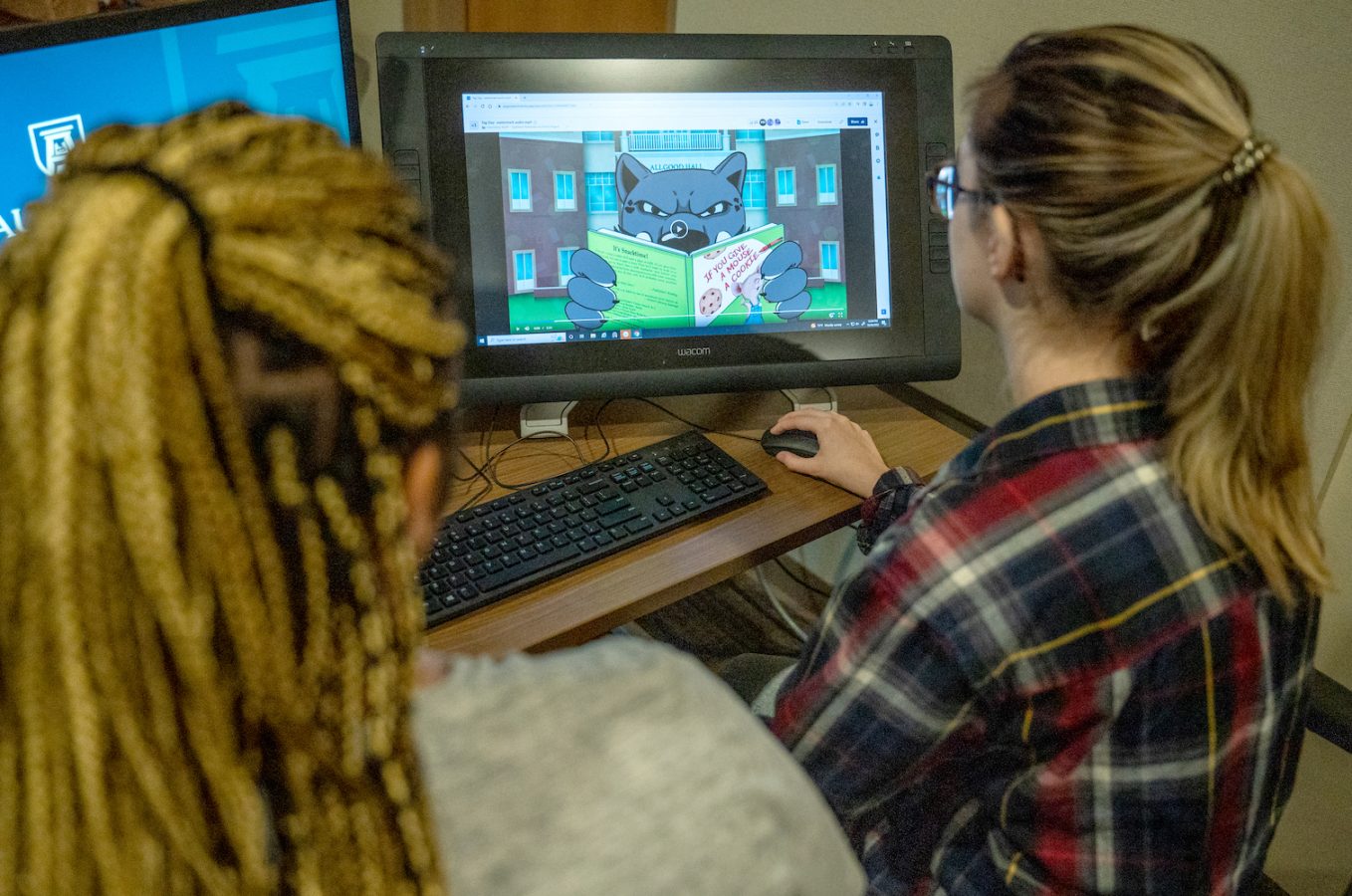 Thorp said he sincerely appreciates the support of this expansion plan by all the upper-level administrators at Augusta University.
"They have all been very supportive of this, particularly Dr. Keel," Thorp said. "And I'd like to thank Dr. Kim Davies for her continuing support for animation and the department as a whole. She's been supportive all the way."
The animation program at Augusta University is also appealing to many students because it is an affordable option offered at a public university. Many of the other animation programs around the region are offered by much more expensive private colleges such as the Savannah College of Art and Design, Osborne said.
"We want to be the best and we are definitely here to compete because there are not a lot of programs in the Southeast at all. But there is industry here," Osborne said.
"I think Savannah College of Art Design is probably the biggest animation program that is talked about in this region. And as somebody who graduated from SCAD, I can offer that kind of quality education here, but at a sixth of the price. That's going to be a big starting point for a lot of people. We want to be as good as SCAD, but we offer this program at a much better value."
A new home for animation
When art students began hearing about the two warehouses on the Summerville Campus that will be transformed into state-of-the-art animation labs for the program, they were exuberant, Thorp said.
"With an additional 400 new animation students over the next seven to eight years, we have to have somewhere to put them," Thorp said, laughing. "Four years ago, we renovated a warehouse for sculpture and ceramics. That went really well, and so we are going to replicate what we did there with two more warehouses that are adjacent to that one. Currently, those warehouses are being used for storage, but we will renovate those warehouses and put a number of animation labs in there that will include Mac labs and a couple of 3D design studios."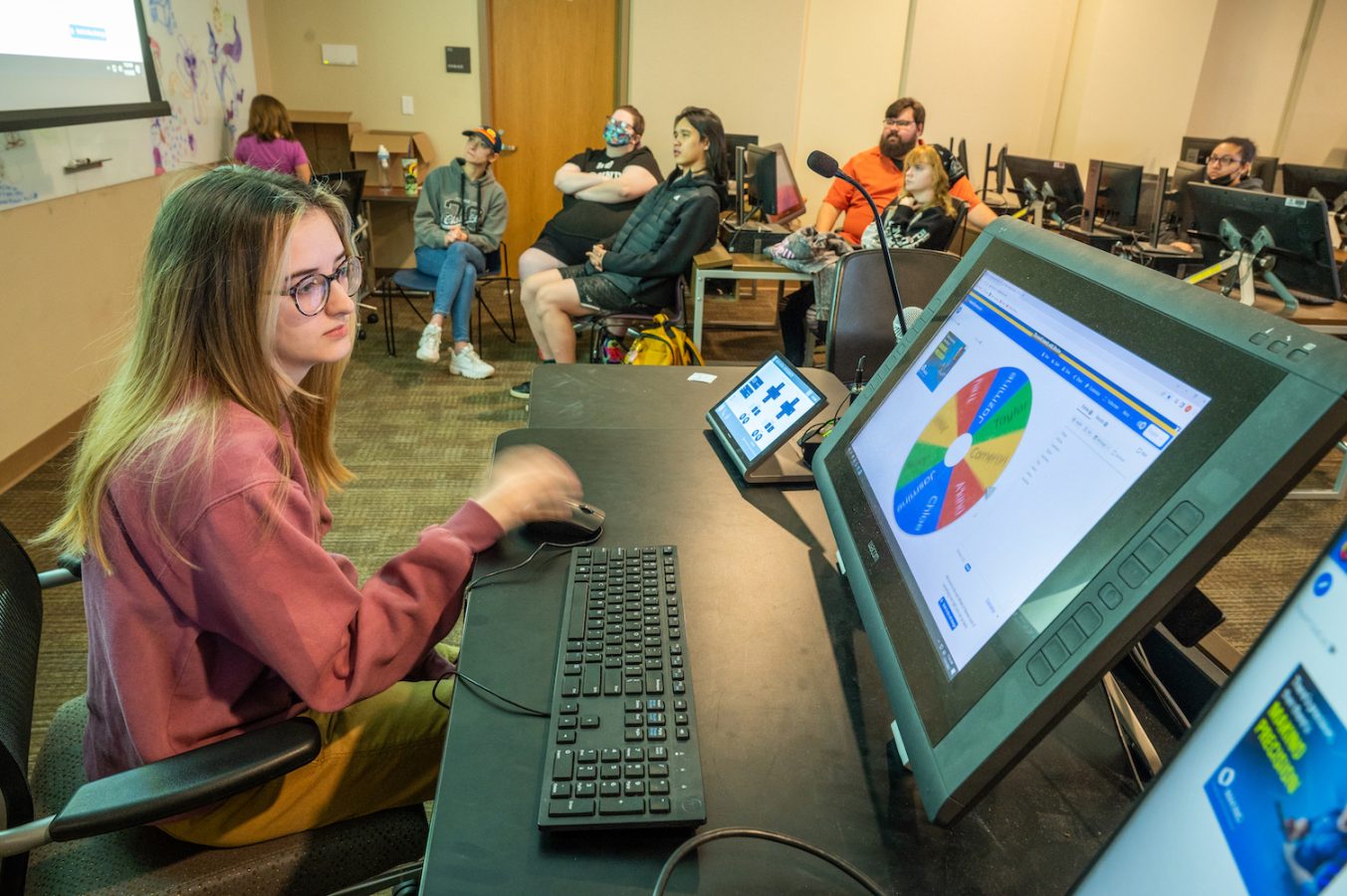 The remodeled warehouses will offer students an engaging atmosphere to promote the students' creativity, Thorp said.
"We are going to call the warehouses, as a whole, 'The Village,'" he said. "It's going to be a creative space for students on campus. And it will be the go-to place for really cool activities. It will be a very non-academic-looking space with a lot of color and excitement, because students are the focal point of this project."
Thorp is envisioning the warehouses to include marker boards and gallery-like spaces that could feature an LED screen displaying the students' animation work.
"One of the things that we did in the original sculpture building is we made it so it is like a hangout for the students," Thorp said. "Our students have 24-hour access to the buildings in which they have classes. If you go into the sculpture building on the weekends or at night, there are more students there than in the daytime because the students really enjoy the space. And our students don't feel like this is work. Their play is work, and they're dedicated to it."
Thorp said he wants to create a similar environment for the animation students.
"With animation, you give the students a place to go, they are going to hang out there and that makes them do better," Thorp said. "It builds community, and we want that creative community where everybody hangs out and is accepted.
"This expansion of the animation program is going to be huge," he added. "But we are not interested in just being big — we want to be leaders. We want animation at Augusta University to be one of the top programs in the South."