Coming this fall, Augusta University's Department of Art and Design will offer a new bachelor of fine arts degree with a concentration in animation
When 20-year-old Tabitha Durbin was a child, she rarely watched cartoons, but her mother quickly noticed her love of drawing.
"It's funny. My mother says I never scribbled," said Durbin, an art major in Pamplin College of Arts, Humanities, and Social Sciences. "I've basically been drawing since I can remember. It's just been my whole life."
But it wasn't until Durbin saw the 2006 computer-animated movie "Happy Feet" by Warner Bros. that she realized she wanted a future career in animation.
"One of my favorite movies as a kid was 'Happy Feet' because I was amazed that the penguins on the screen could look so real, but so expressive at the same time," Durbin said, referring to the Academy Award-winning film that used motion-capture technology to tell the story of young penguins in Antarctica. "Ever since then, anything in animation interested me. So, animation has been my dream for a long time."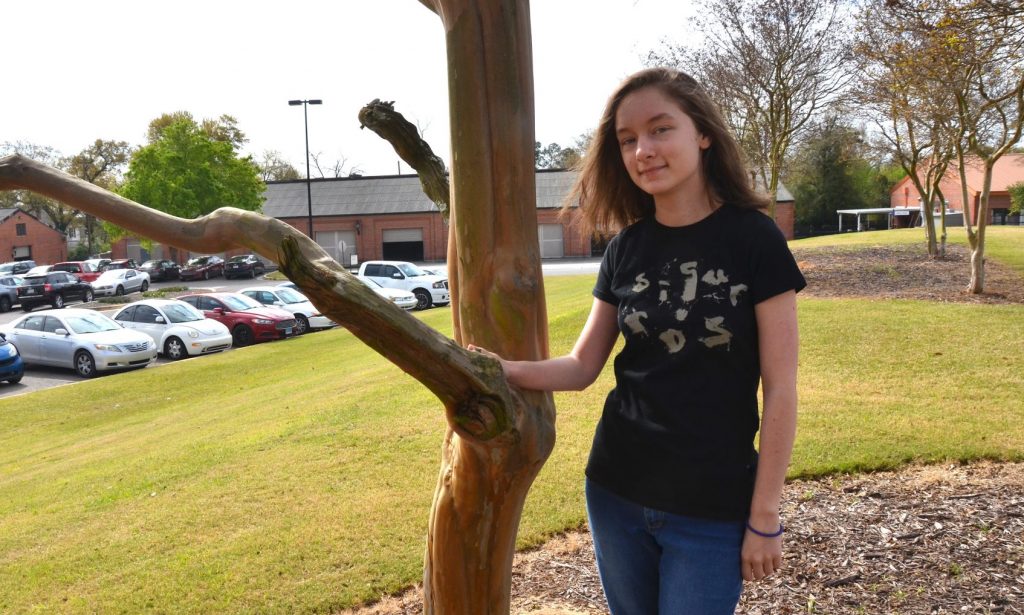 However, when Durbin enrolled in Augusta University about two years ago, she was disappointed to learn the Department of Art and Design didn't have an animation program yet.
"Since there wasn't an animation program when I came here, I thought, 'Oh, no. I'm not going to be able to do animation. I'll have to do graphic design or something else," Durbin said. "But graphic design was not necessarily what I wanted to do. The other option was to transfer somewhere else in Georgia, but there are very few animation programs in Georgia."
While Durbin knew the private university Savannah College of Art and Design has a great animation program, she also was aware that tuition is a lot more expensive there.
"I didn't know what I was going to do," Durbin said. "Then, I heard the news that we were starting a new animation program here and I couldn't be happier. It's like a miracle because I can still graduate on time with the degree that I've always wanted."
Bringing the program to life
Starting this fall, Augusta University's Department of Art and Design will be offering a new Bachelor of Fine Arts degree with a concentration in animation.
The mastermind behind the entire program is A.B. Osborne, the new assistant professor of animation, who came to Augusta University this past August.
"The university brought me here to start the animation program from scratch," said Osborne, who has a master's degree in animation from the Savannah College of Art and Design and has taught at the Art Institute of Ohio and the University of Cincinnati as an adjunct professor. "My goal was to find a place where I could build my own program in animation. That's why it was really exciting to come here, especially with Georgia being such a hot market right now for both film and video games."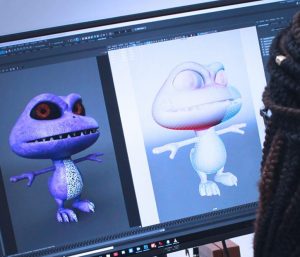 Of course, most of the world knows by now that "Avengers: Endgame," which was filmed mainly in Georgia, shattered the record for biggest opening weekend last month with an estimated $357 million in ticket sales domestically and $1.2 billion globally.
Worldwide, "Endgame" broke the previous record of $640.5 million, which was set by "Avengers: Infinity War," another film produced in Georgia.
"We are the No. 1 filming location of the world," Lee Thomas, deputy commissioner of the Georgia Film, Music and Digital Entertainment Office, announced during the annual Film Day at the Capitol earlier this year.
In fiscal year 2018, Georgia had more than 450 television and film productions that resulted in $2.7 billion in direct spending within the state. The productions ranged from award-winning television series such as "The Walking Dead" and "Ozark" to films such as "Tag" and "Mile 22," according to the governor's office.
Animation jobs available
But it's not just the production of films and video games that is thriving in Georgia, Osborne said.
"Cartoon Network is also here in Georgia, along with Bento Box Entertainment, which makes the show, 'Bob's Burgers,'" Osborne said, adding that Bento Box is also animating the show, "The Awesomes," which is written by comedians Seth Meyers and Mike Shoemaker.
"There are a lot of places where students from our animation program can go for careers after they graduate. And I only see that getting better over the next few years."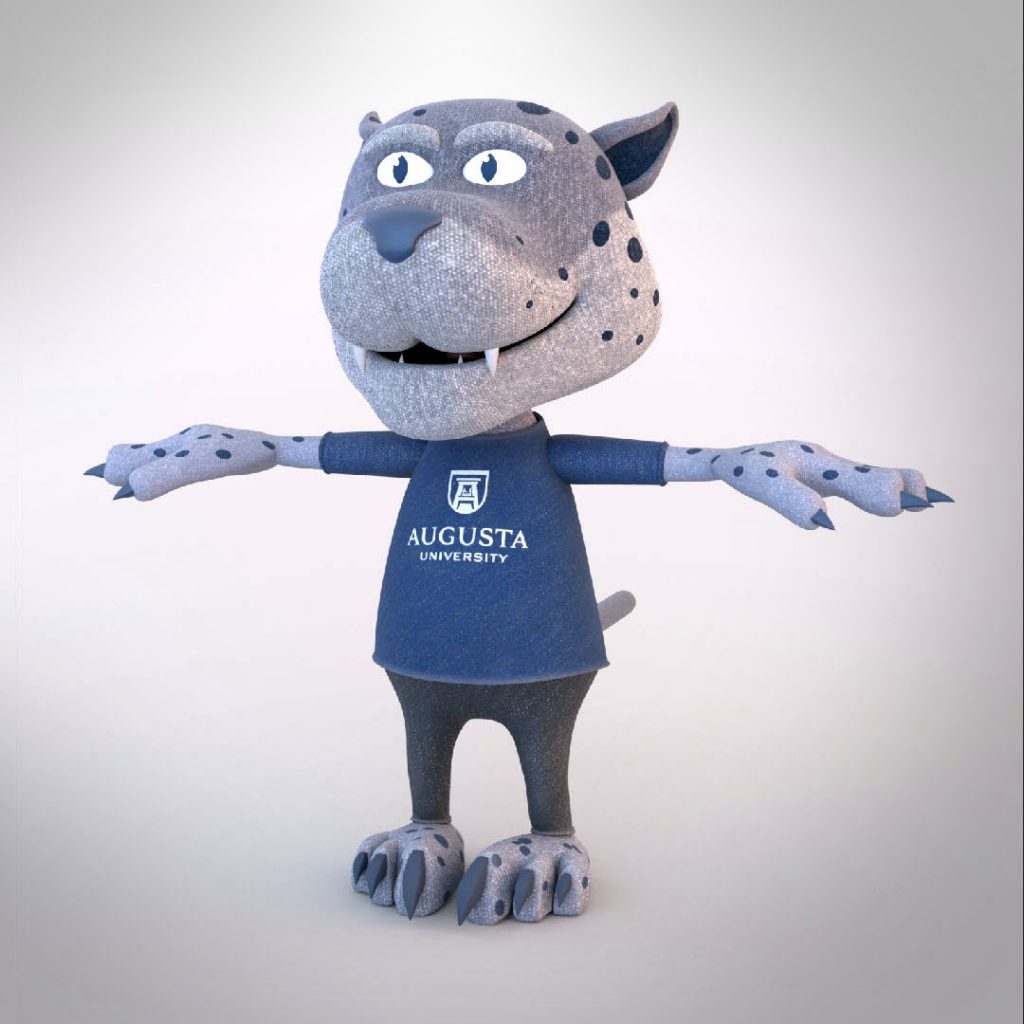 Georgia residents also might be surprised that animated series such as the Emmy-nominated show "Archer" by FX and Adult Swim's "Aqua Teen Hunger Force" and "Squidbillies" are all produced in Atlanta.
"Our animation students can stay in Georgia if they want to. They don't have to move to California for a job," Osborne said. "Also, there are a lot of students who want to go into art, but they are scared of the employability factor. And this is us being able to say, 'Hey, look. There are places that you can land. There are good jobs and fun jobs right here in Georgia.'"
'A magnet for us'
The addition of the animation concentration also makes Augusta University unique because the only other public university in Georgia that has such a program is Kennesaw State University.
"Animation is one of the fields where students will go to a school that has that program and there are only two public schools in this state that really have this degree: Kennesaw State University and us," said Scott Thorp, chair of the Department of Art and Design at Augusta University. "Other public schools offer animation courses, but they don't have this type of degree. Once the word gets out that we have it, I think it will be a magnet for us."
Thorp said the department hired Osborne to create the program because of his vast knowledge in several areas of animation and his ability to develop the curriculum needed for this concentration.
"When we do the interview process involving a new program, one of the first things we ask is, 'Can you create a curriculum?'" Thorp said. "Then, the whole first semester, we have the new faculty member plan the curriculum and do a lot of research. That way, you have an informed person who is on the cutting edge making this program, rather than having the department guessing about it and having to tweak it later. I think it makes us really competitive right from the beginning."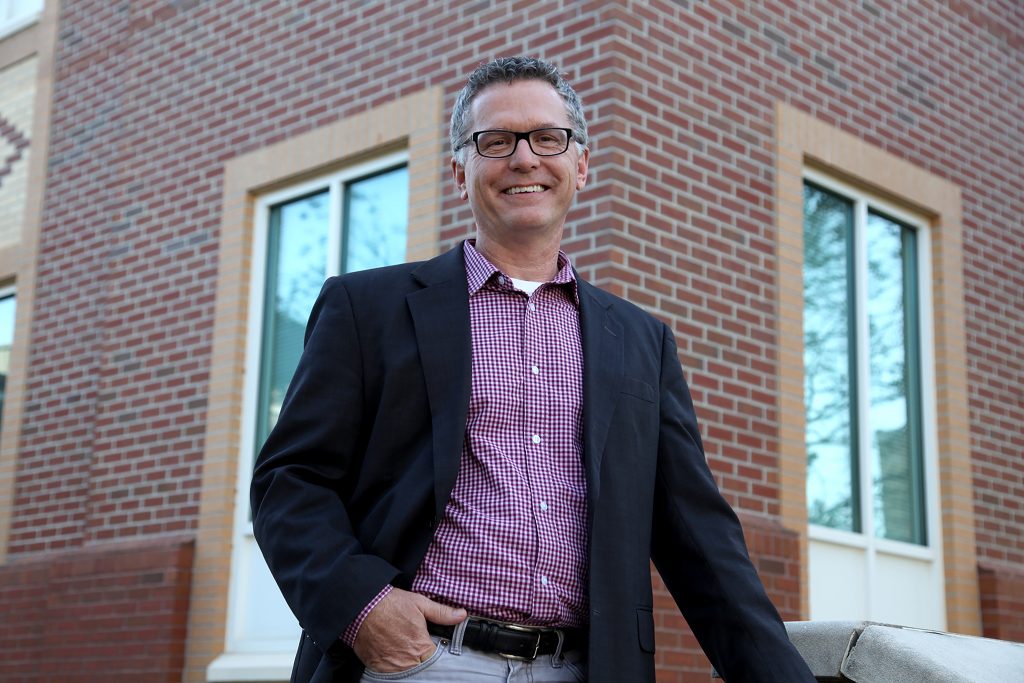 Osborne was clearly the right person for the job because his experience ranges from technical and medical animation to classic cartoons, Thorp said. Specifically, his expertise includes 3D modeling, texturing and lighting, rigging, character performance, rendering, 2D animation, motion graphics and compositing.
The department was also thrilled to recently learn that the National Association of Schools of Art and Design, which establishes the national standards for undergraduate degrees in art, has officially approved Augusta University's animation program.
"NASAD is our accrediting body and receiving that accreditation gives us validity within the industry," Thorp said. "It lets students know that they can have confidence in this degree and it meets certain standards of professionalism."
Animation is about to 'explode'
Thorp said Osborne has taken a lot of time to make sure the department has the tools it needs and is ready to hit the ground running with this new program in the fall.
"We are taking a computer lab that is in University Hall and we are really tricking it out," Thorp said. "It's got dual screens. One of the screens is a 24-inch Cintiq and you can draw on the screen. We have the Adobe Creative Cloud in there and there is a program called Autodesk Maya, which is a 3D animation and modeling program. We are also putting ZBrush in there, which is used in digital sculpting and painting."
These are programs students will need to learn to secure a job in a current professional setting, he said.
"The benefit of us doing this now is we are not using old-school equipment," Thorp said. "Everything that we are putting in the computer lab is applicable to the industry today, so the students will learn the latest programs and techniques."
Even though the classes haven't been listed in the fall's course catalogue yet, Osborne said there's already been an enormous buzz surrounding the new animation courses.
"I feel like these animation classes are going to explode," Osborne said. "We have got 10 new classes that we are offering in animation starting in the fall, but it will be throughout the next two years. So every two years, they'll rotate around. We'll do courses on everything from 3D animation and modeling to full production classes where you get to do the entire process."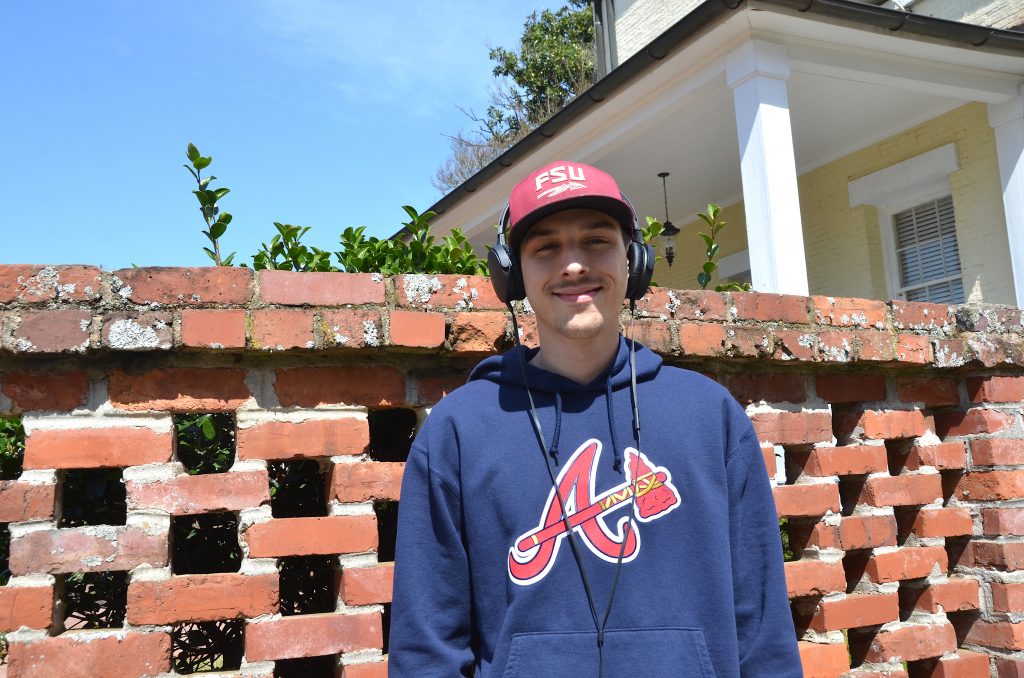 Justin Weegar, a 22-year-old art major, said he is anxious for the animation classes to begin next fall because he's interested in a career designing video games.
"My main passion in life is making movies and telling stories, but video games play a big part of my life. I could play video games every day and every night," Weegar said, laughing. "I have been playing for 13 to 14 years now, so it is something that I don't want to really give up. I think it would be cool for me to be going to work every day doing something I love."
Weegar said he is constantly amazed by the realistic graphics in video games and the techniques used to design the games.
"I would like to design the characters and the map of a video game someday," Weegar said. "And I think coming out of Augusta University with an art degree in animation will set me up to get a super fun job, maybe even in Atlanta."
"Somewhere close to home would be perfect," he added. "But I would take anything, anywhere. I'm willing to travel across the world for a cool career in animation."