The Department of Anesthesiology at the Medical College of Georgia (MCG) at Augusta University has been gifted a painting from former department chair, Dr. Robert Crumrine.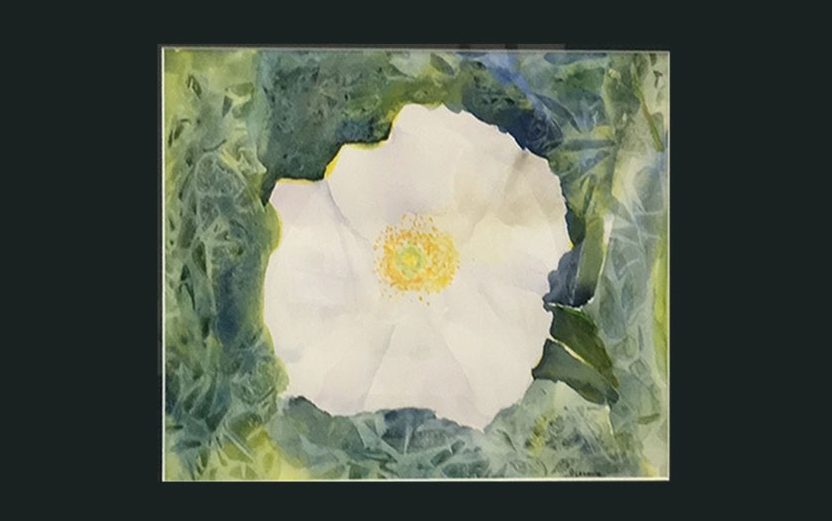 Crumrine, a professor emeritus of MCG since he retired in 1999, has donated an original painting of a Cherokee Rose, which is the emblem of the Georgia Society of Anesthesiologists.
Currently, Crumrine continues educating in his interactions with medical and occupational therapy students working clinical rotations at Georgia War Veterans Nursing Home, and shares his love of watercolor and its therapeutic effects.
Drs. Steffen Meiler, current chair of the Department of Anesthesiology, and Manuel Castresana reached out to Crumrine to see if he would be willing to have one of his art pieces on a wall of the Department of Anesthesiology and Perioperative Medicine.
Having dedicated his life to the practice of perioperative medicine and to improving and easing the care of children and their families facing life-threatening issues, Crumrine was pleased to demonstrate his lifelong passion through a different medium.