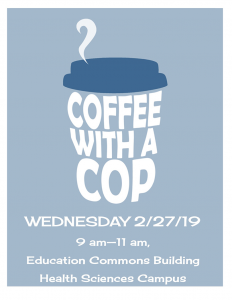 Hot coffee? Check. Campus cops? Check. A comfortable environment to voice concerns and ask questions? Check!
Coffee with a cop is back at it again, providing students, staff and faculty with free coffee and open conversation. The event will take place Feb. 27 in the Education Commons Building on the Health Science Campus from 9-11 a.m.
For more information, contact the Augusta University Police Department.