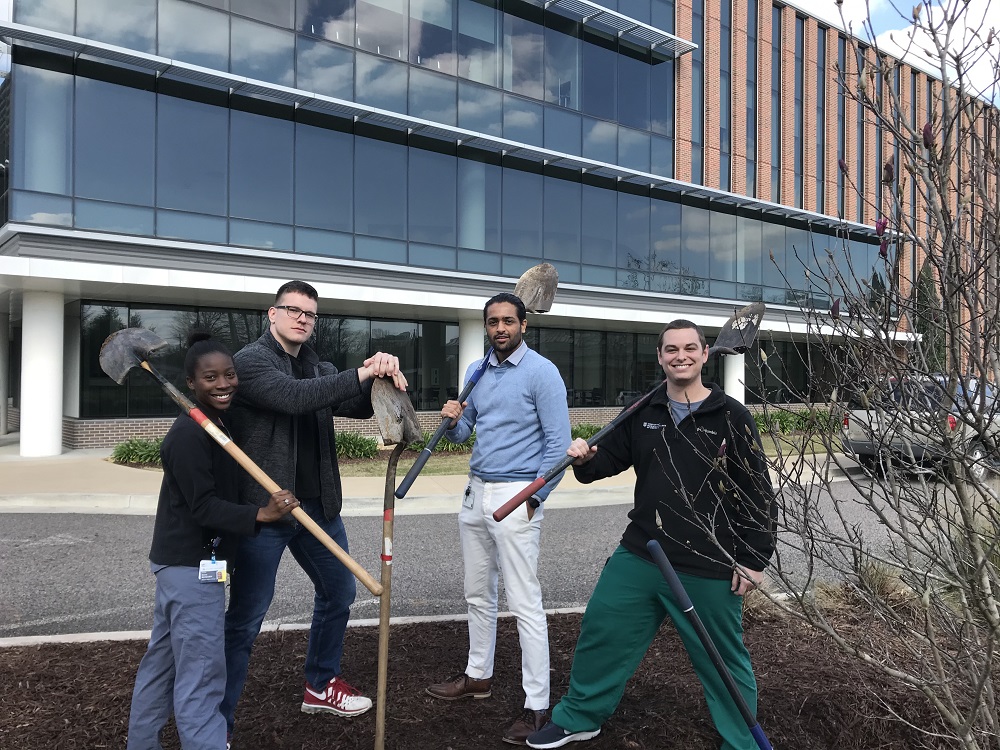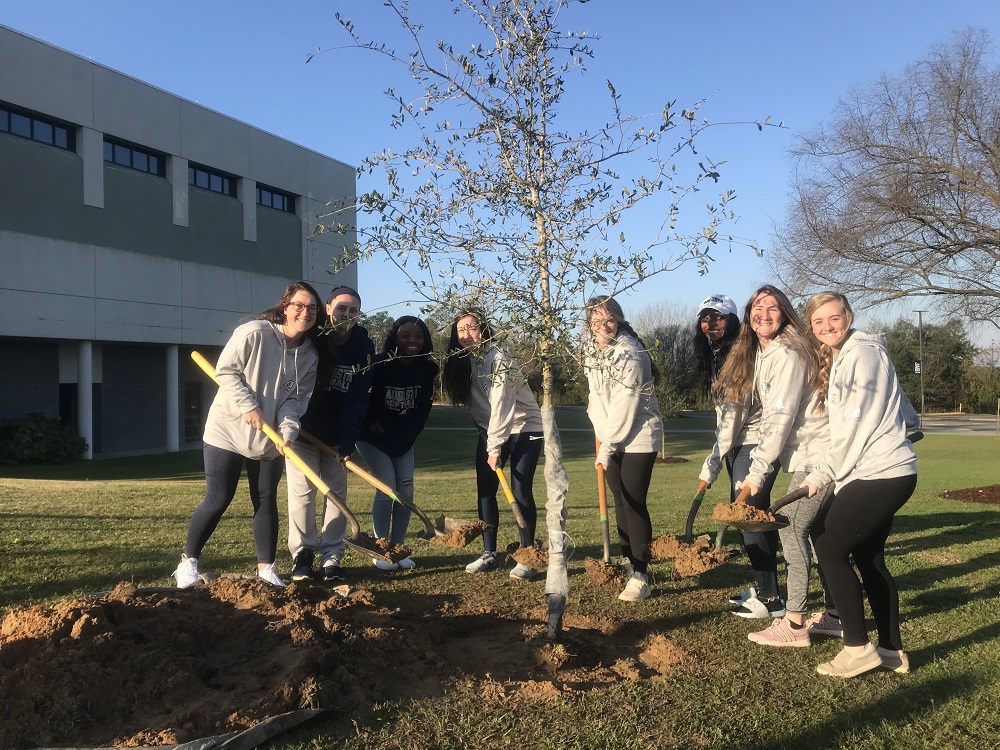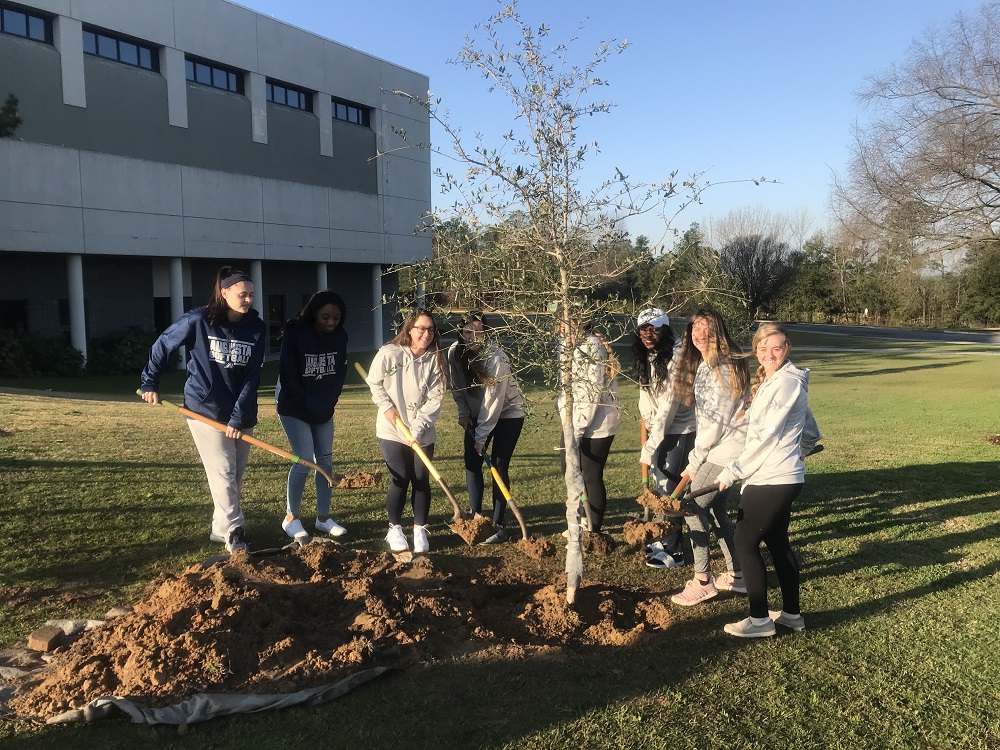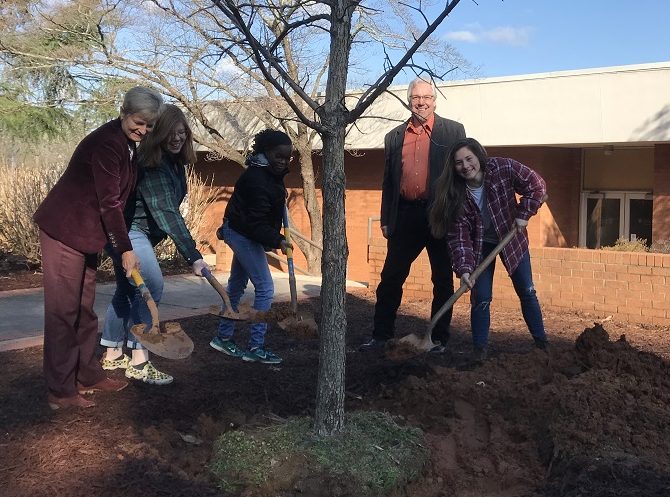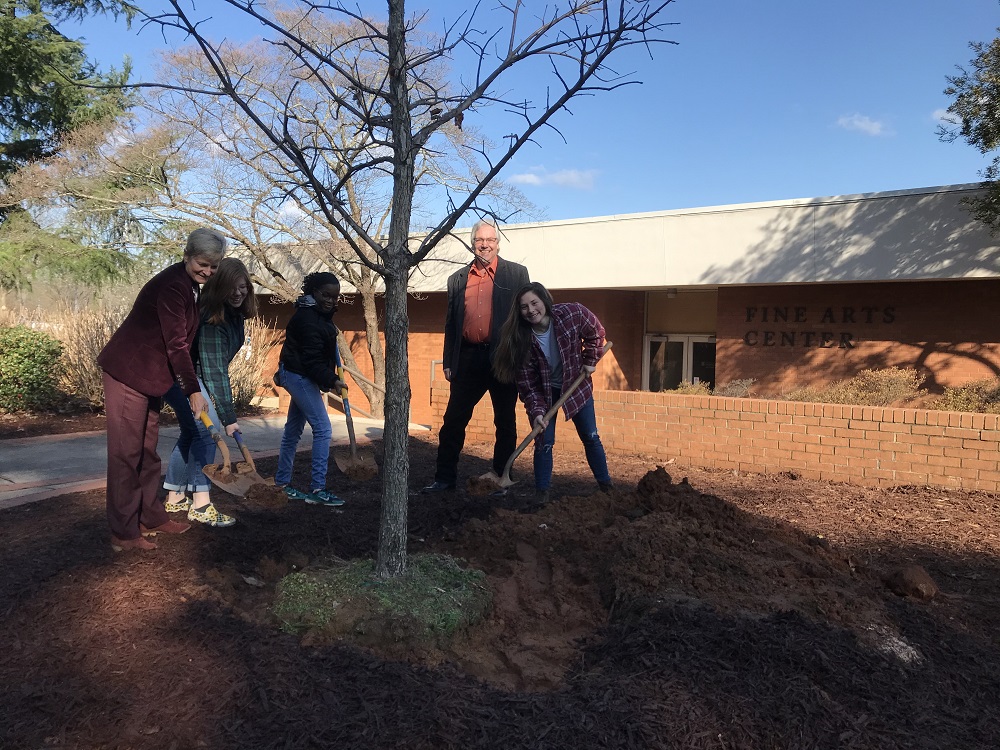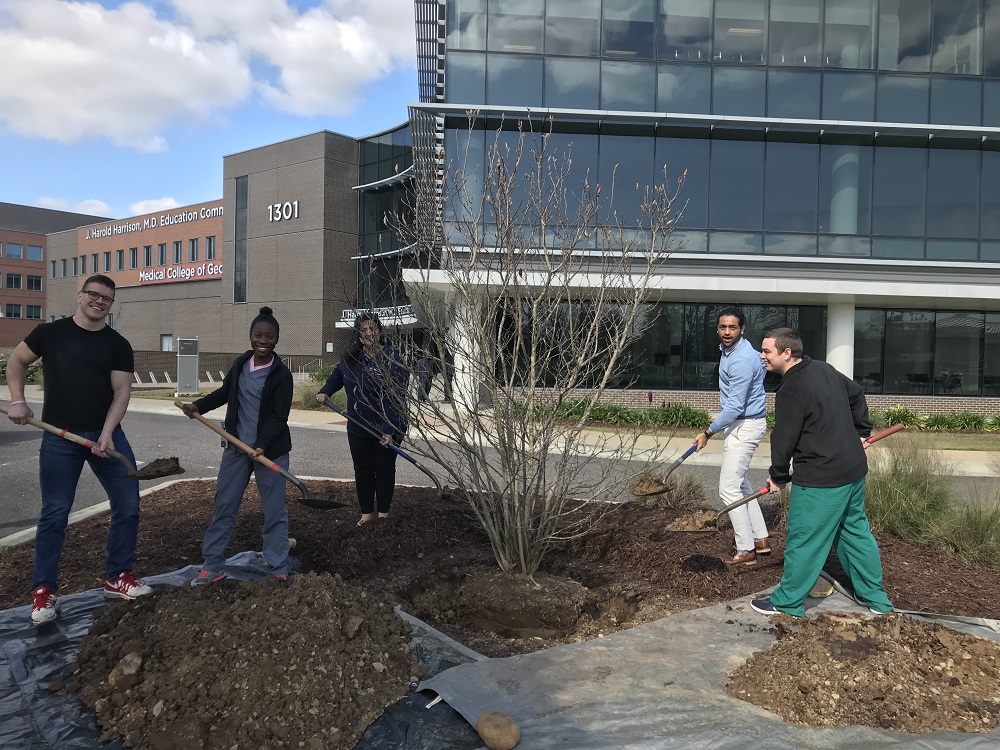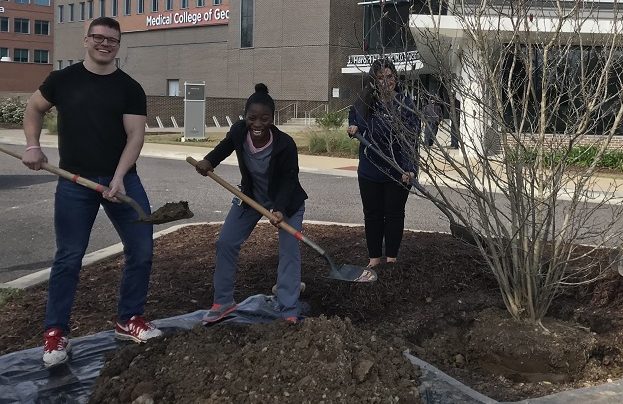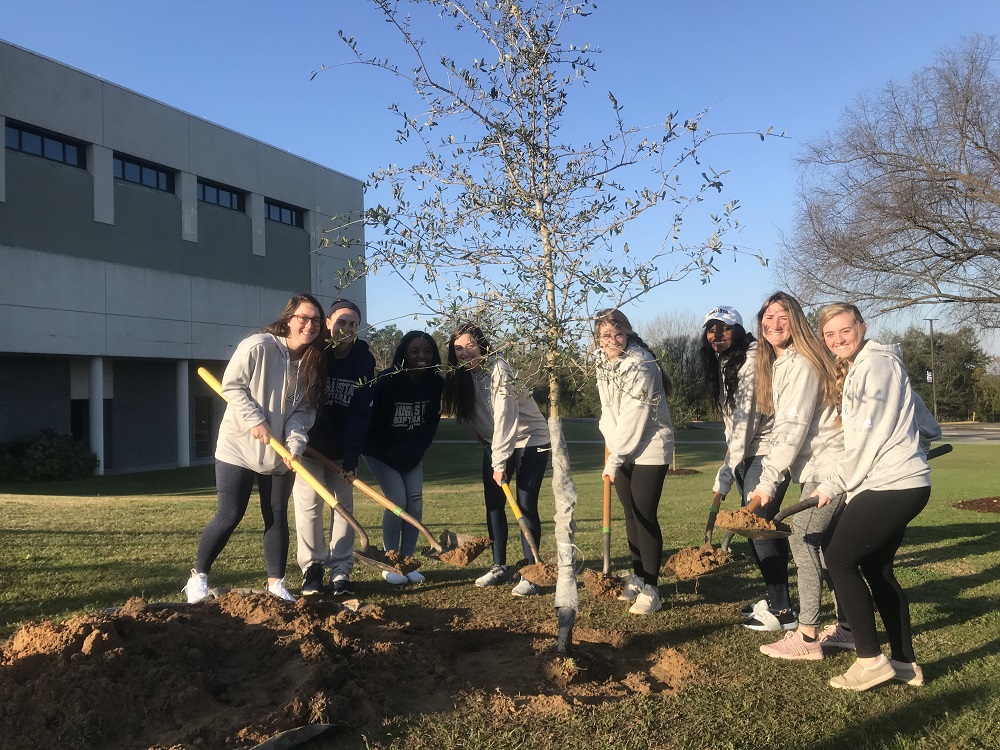 In recognition of Arbor Day, Augusta University students, faculty and staff helped the Facilities Services team plant trees on several Augusta campuses Friday, Feb. 21.
Arbor Day is observed on the third Friday of February each year in Georgia, because the designated date in April is too warm for tree planting in the South.  
More than a dozen trees were planted, including three ceremonial trees — a white oak near the Fine Arts Building on the Summerville Campus, a live oak at Christenberry Fieldhouse on the Forest Hills Campus, and a saucer magnolia near the J. Harold Harrison, M.D., Education Commons on the Health Sciences Campus.
"This is the fourth year that we have commemorated Arbor Day with the planting of trees," said James Grigg, director of Facilities Operations for the university. "We lost a few trees to disease last year, so these plantings help us restore some of the beauty we lost.
"We are happy to give back to nature, because nature gives us so many benefits through trees, and we want to continue to enjoying them for years to come."