In a new series chronicling the experiences of Augusta University heroes on the front lines of the coronavirus pandemic, we sit down with caregivers from across the institution to find out what they're seeing and feeling, as well as what they're learning about this novel disease.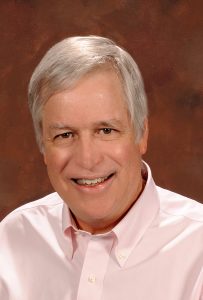 In our first interview, we talk with Dr. Rodger MacArthur, professor of medicine in the Division of Infectious Diseases at the Medical College of Georgia at Augusta University, who shares his experience in working with COVID-19 patients and their families for new FDA-approved investigational treatments, such as convalescent plasma transfusion and experimental drugs like Remdesivir.
With previous experience with the SARS, HIV and Ebola viruses, MacArthur said that while COVID-19 isn't his first pandemic, past experience doesn't make living through another public health emergency any easier.
"I wish COVID-19 had never happened. I wish it would just go away. I don't need to live through another pandemic," he said.
MacArthur said the lack of information available on COVID-19 has produced additional anxiety, even for public health experts like himself, who initially worried for their own personal health and safety.
"I thought I was at great risk. We didn't know how well surgical masks worked. Initially there was concern I would get infected. That I would spread it to my family. They were concerned for me. Many ED staff chose to spend the night in a hotel to limit spread. Many of us would remove our clothes when we got home and immediately wash them," he said.
MacArthur said contrary to popular belief, he and his colleagues aren't on the frontlines in the same way some hospitalists, nurses and respiratory therapists are, but instead consult with providers on policy and logistical support.
"We look at things like what medications should and should not be used. Which patients should get them and how early they should get them," he said.
MacArthur said the biggest change he's witnessed so far is in how to safely provide care to patients.
"We do try and limit staff face-to-face contact to protect staff and preserve PPE. In the ICU they have been able to pull all IV pumps out of the rooms using long extension tubing so nurses don't have to go in the room as frequently. All that is done outside of the room. There is still a lot of exposure risk with intubation and bronchoscopy. We increase PPE use under those circumstances," he said.
As he looks to the future, he said it will take some time before the virus goes away but takes comfort in the number of people now abiding by preventive measures like social distancing and use of face coverings.
"It's going to be some time before we have effective therapies and an effective vaccine," he said. "I'm happy about the number of people now wearing masks. It's what we've got to do to keep this under control."
Watch the full interview here.