Dr. Rebecca G. Harper, associate professor in the College of Education at Augusta University, has been selected as editor of the professional journal, Connections, published by the Georgia Council of Teachers of English.
Connections is a peer-reviewed journal of the GCTE, and publishes original contributions on English-language arts learning, teaching and research, focusing on issues concerning students in elementary, middle-level, high school and college classrooms. It also offers educators a practical guide to best practices in schools.
As the new editor, Harper is looking forward to featuring more work in social justice for this year's publication. Amid her work with the National Writing Project, she feels honored and ready to serve in this role.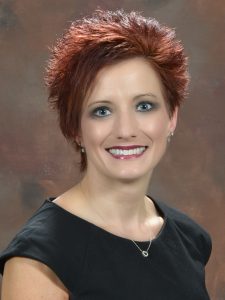 "It is a natural fit for the work that we do," Harper said. "It's humbling and I'm most excited because it allows me to show the great work that the Augusta University and other National Writing Project affiliated universities do."
AU is one of the five universities in Georgia to partner with the NWP. Educators connect to NWP through local Writing Project sites and online networks. Currently, 175 local Writing Project sites are housed on college campuses across the nation. Collectively, they prepare 2,500 new teacher-leaders each year.
In 2016, Harper received the Augusta University Individual Teaching Excellence Award. This award honors a full-time member of the teaching faculty and teaching academic staff at Augusta University who demonstrates a strong commitment to teaching and student success, uses effective teaching strategies and has a strong commitment to fostering the academic success of students through interaction with students outside of the classroom.
Judi Wilson, dean of the College of Education, notes that Harper is "a natural teacher and communicator" who has "creativity, passion and strong instructional and interpersonal skills. She is a phenomenal [member of] our instructional team."
Harper received her PhD in Language and Literacy from the University of South Carolina. Her research interests include content area literacy, student conceptualization of writing, teacher beliefs and critical literacy. She is the author of two content literacy professional texts.
Learn more about the faculty at the College of Education.