The US midterm elections are quickly approaching, and with key Senate seats and the governor's mansion up for grabs in Georgia, the Peach State will be low hanging fruit for anyone looking to see where the balance of power rests in the country.
Plenty more attention is coming with several factors possibly playing key roles in the election. One of them is Mike Pence's support of Gov. Brian Kemp.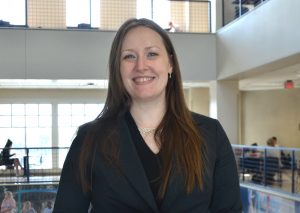 "It could have an influence on the willingness of Republicans who are not former President Trump supporters to contribute to the Kemp campaign and be sure to show up to vote for Kemp," said Mary-Kate Lizotte, professor of political science in the Pamplin College of Arts, Humanities, and Social Sciences. "But, it will likely not have much of an influence. Research does not find a huge, lasting impact of endorsements. Ultimately, Trump supporters are unlikely to stay home and not vote for Kemp given that they likely are very against Stacey Abrams becoming governor."
"For Abrams supporters, she has already begun to use Indiana as a comparison with Georgia to say that Indiana under Pence was more moderate, including Medicaid expansion in comparison with Georgia under Kemp.
"I doubt this will influence Republican voters who like Pence to vote for Abrams, but it could influence some Independents/moderates to vote for Abrams. It is important to note, however, that most Independents/moderates tend to consistently vote for one party's candidates and thus may not be influenced by this either."
Plenty of attention will be on the senate race between former University of Georgia football legend Herschel Walker and Sen. Raphael Warnock. Early indications are the race will be tight.
"Polling is currently showing a close race within the margin of error. Warnock has not been running against Walker up until now because Walker had not won the primary, but Walker and conservative groups have been able to run against Warnock because there was no reason to believe that he would not win his primary," added Lizotte.
"In terms of experience, Warnock is the incumbent and thus has more experience. Walker is a complicated and controversial public figure but also is loved among University of Georgia football fans. Warnock has focused on putting out positive campaign advertisements up to this point.
But, since there are already attack ads against Warnock, the Warnock campaign or groups supporting the Warnock campaign need to begin airing attack ads against Walker to improve the Warnock standing in the polls. The research indicates that it is best to go negative once you have been attacked."
One thing is for sure, plenty of political money will be spent in the upcoming months.
"Definitely. People from out of state who will be watching these elections closely will likely contribute. We saw that when Abrams and Kemp ran against one another in 2018 and in the special election that elected Warnock in 2020."
Lizotte is an expert in political and voter behavior. She is available to talk about the upcoming midterm and gubernatorial elections in Georgia.