Historically, Black Americans have mistrusted health services, and despite being more likely to get seriously ill and die after contracting COVID-19, Black Americans were less likely to accept the vaccine. This makes the discussion of trust vital to efforts to promote health equity, said Brennan Francois, chief diversity officer for Augusta University Health.
Francois said the pandemic was a huge eye-opener for the health care community. While they knew the disparities and trust issues existed, COVID brought it to the forefront.
This is leading to more discussions in the community between health professionals and the public to create trust between doctors and patients.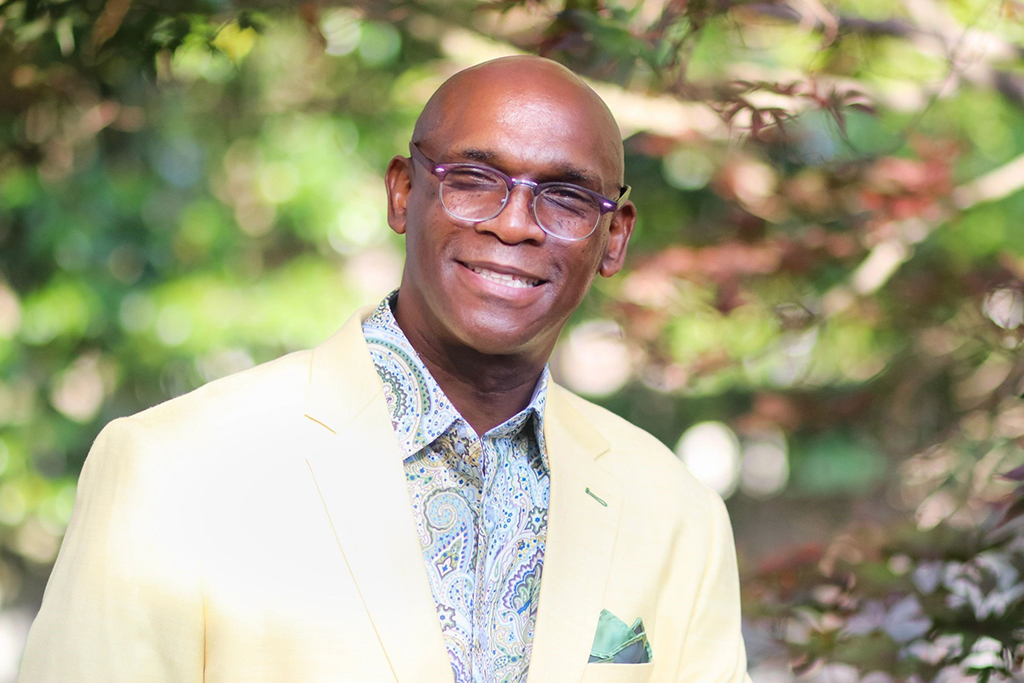 "There's a term I like to use: 'knowing and being known'," said Francois. "So as a child, we would tell children this phrase, 'stranger danger.' The danger is because the person is strange — I don't know this person — and because I don't know them, I can't trust what they may do or not do. In the medical community, when I don't know you, I can't trust you to give me medication, I can't trust you to put a needle in my arm. I can't trust you with the diagnosis that you've given me. In order to build that trust, I've got to know you, and you've got to know me."
A recent round-table discussion at the Lucy Craft Laney Museum of Black History brought together community members and health experts to discuss what is needed to build trust in health services. The Center for Bioethics and Health Policy, part of the Institute of Public and Preventive Health at Augusta University, championed the gathering.
Through the Office of Diversity and Inclusion, Francois said discussions have been ongoing, and COVID forced communities to take action to get the public vaccinated.
"In order to reach the vaccination rates that we did here in Augusta, it required conversations with community leaders and with people from the community, so I'd like to say we've started that even before now and hope it continues," Francois said.
Now, health care leaders are taking this idea beyond COVID vaccines to general health care. The more people at these discussions, the better, Francois said. While they've made progress, there's still a long way to go.
"When you think about it, there's certain experiences that people of color have that others may not, and that factors into how we communicate and how we understand. When we take the time to understand those nuances and those differences and learn to appreciate that, it helps with the process."
When insight is gained about what the community is dealing with, Francois said it opens the door to even greater possibilities and those "a-ha" moments that bring the parties together.
Hosting these discussions in the community also creates another level of trust. People are more comfortable and at ease in their own surroundings. Whether it be in a church, a community hall or elsewhere, it becomes a two-way street as both sides can get to know and trust each other better.
This becomes even more important as underserved populations often wait until the last minute to reach out to receive medical care, Francois added.
"We're hopeful to come into communities and help folks recognize there is preventive care and health care of the front end that prevents the kind of disease processes that gets people to the critical place. Coming into a community or into a trusted setting already, it helps get that process of health care started much earlier," said Francois.
Having health professionals who look like the patients they are treating is important to gaining trust. It also provides an example for those who might be considering health as a career.
"Within our health system, we've created teams that are actually looking into how to increase minorities in leadership: how to work in our creative pipeline programs to help attract more minorities to healthcare professions, and not just physicians and nurses. Health care is a broad, vast field of professional disciplines. And a lot of people from underserved communities aren't aware of all the possibilities that exist in health care," Francois said.