The world is more accessible today than ever, but there is still a limit to how much a location can be experienced through a computer, cell phone or virtual reality.
Study abroad trips can offer a transformational experience for students by immersing them in a new environment and exposing them to a completely different perspective. Gaining that experiential learning is invaluable and can offer new ways of looking at old problems, said Denise Kornegay and Alyssa Ruffa, who are leading a study abroad trip to Scotland to study rural health care next year.
Kornegay, executive director of the Medical College of Georgia at Augusta University's Area Health Education Centers (AHEC), and Ruffa, associate director of AHEC, are accepting applications from medical students who plan to become health care professionals in the state of Georgia. There are about 15 spots available.
The course, "Comparative Policy, Strategy, and Systems in Rural Health," is designed to teach students about health policy and allow them to observe how policy can impact a health care system, particularly in the provision of rural health.
"We're really focusing on health policy, so this course is designed for medical students, or those looking to go into health care fields, to really see how health care is delivered in a different country with different systems," Kornegay said. "We hope they will be able to see and understand where our two countries are the same, where we differ, what challenges we share and what things they have figured out in Scotland that we haven't, or vice versa. We are taking them to a number of locations in just a few short days, including some of the remote and rural islands and highlands where health care is really challenging because there's no easy way to get there. In fact, we've had challenges figuring out how we're going to get there ourselves."
The course, which will earn students seven credit hours, will span a total of four weeks, the first two of which will be offered via Microsoft Teams, giving students the opportunity to learn about the structure of the Georgia and Scottish political systems, how to inform political conversations in Georgia and how to apply this knowledge for future advocacy. The first section of the course will then be integrated into the students' study abroad experience.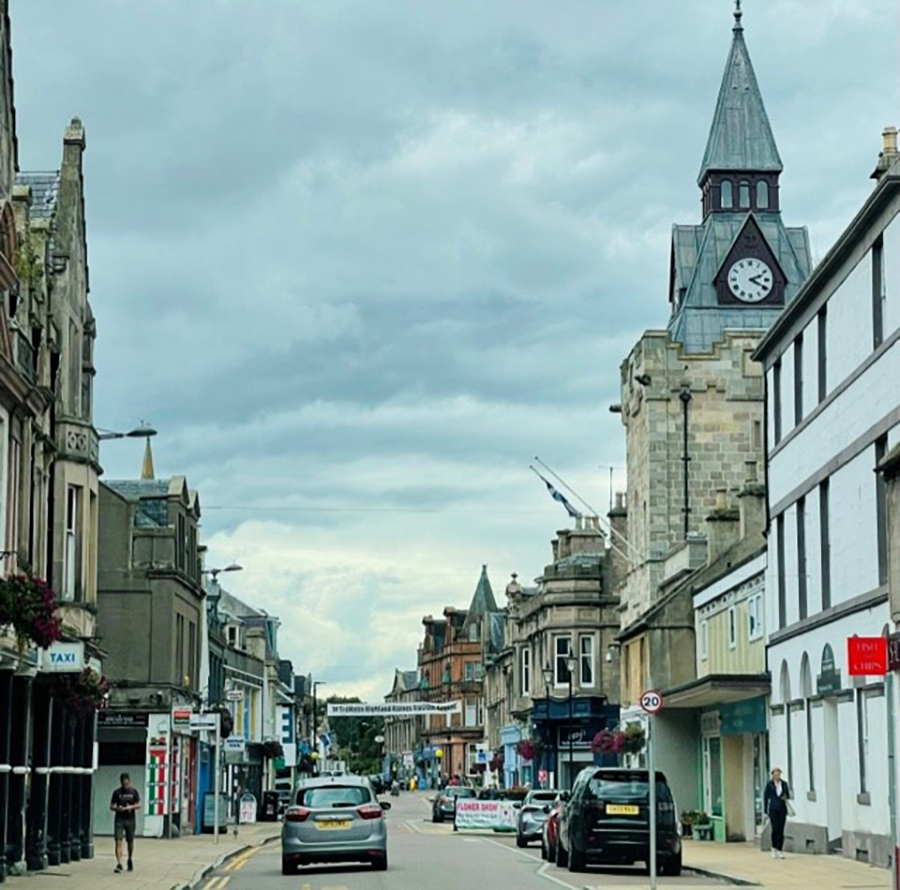 While abroad, students will learn about similarities and differences between Georgia and Scotland in the importance of interdisciplinary teams, the education and professional standards of certain health care professionals and health professional advocacy. Visits to rural communities and the medical clinics within them will be conducted to realize a clearer understanding of how other international health care systems operate. The group will visit Inverness, Aberdeen and Edinburgh, as well as Augusta University's partner universities in Converge, the University of Aberdeen and Robert Gordon University.
READ MORE: Augusta University partners with Scotland universities for visiting faculty positions
At the end of the course, students will be better prepared to be a physician advocate in the state and make informed suggestions for health policy, reflecting knowledge gained from this wider world view.
Kornegay said the trip was made possible through the partnerships that have been developed through Converge, but it isn't necessarily directly related.
"It has really been an amazing experience over the last three years, growing close to and working with our partners in Scotland, and, through those relationships, we have started to come up with new and exciting opportunities, not just for our researchers, but for students, as well," Kornegay said. "I'm very hopeful that there's going to be a reciprocal visit where they will bring a group of students here. I would love for them to visit our different smaller clinics that serve our underserved communities so they can see some of the things we do uniquely."
One of the highlights of the trip will be the opportunity for students from Georgia to work alongside and learn from students in Scotland.
"We're very excited for our students to have the chance to interact with students over there so they can really get the full picture of how it works in a different country with both similar and different barriers and hurdles," Ruffa said. "Denise currently teaches a health policy class, and I think some of the objectives in that course coincide well with this, including our goals to teach students how to advocate for things they want to see change. During this course, we're going to teach them how to create fact sheets and white papers, that way if they want to get more into policy change, they can."
While this first trip will be to Scotland, Kornegay is hopeful the experience will be able to expand to include other destinations as new partnerships are formed.
"Our goal is for them to see that there's more than one way to do things, and there are challenges in every strategy. We hope that they will gain more of a global perspective on health care challenges and how different countries view them as opposed to just here in the U.S., because we are very unique being the only developed country without universal health care," Kornegay said. "The students may come back and appreciate how we do things here, or they may come back inspired to advocate for changes to be made. Either way, our idea is to at least give them some perspective."
Medical College of Georgia students interested in taking advantage of the experience can submit applications through the Augusta University Study Abroad office with course code EMED5007, or by contacting Kornegay or Ruffa.