Like most people in 2020, Sherry McGinty was confined to her home, avoiding in-person visits from friends and family and using the computer to see anyone.
She summed up the entire situation in one word: "Bad."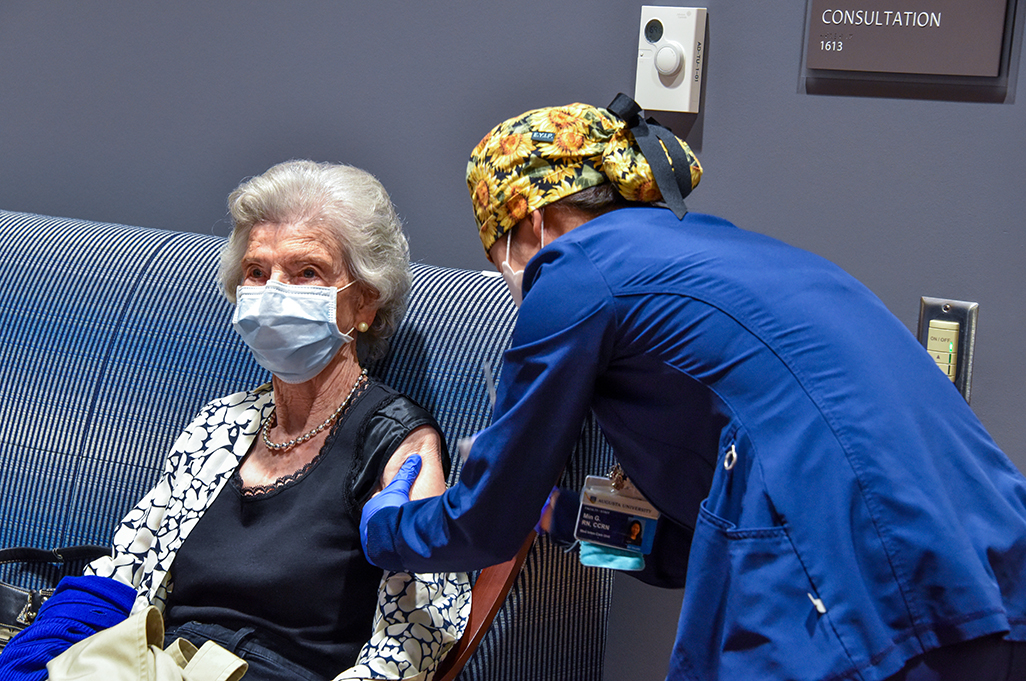 But McGinty, a former nurse who worked at the Medical College of Georgia for 24 years, is determined to see her grandchildren and great-grandchildren this year. That's why she, along with her son, Gene, who is also a former Augusta University employee, were determine to get the COVID-19 vaccine.
The two received the first dose of the Pfizer vaccine on Jan. 8. Sherry McGinty, who will turn 99 on Feb. 9, said it was great that AU Health was providing the shots.
"I knew I need it and I felt safe getting it from here," she said.
Gene McGinty said that aside from a small, physically distanced Thanksgiving, they haven't seen much of the family aside from gatherings on the computer. They had a good time during the Thanksgiving festivities, they are determined to have more family time in 2021.
"This has been hard on her," Gene McGinty said. "She can't go out and exercise, and so, physically she's gotten a little bit worse over the past year. Today she had a little bit of pep in her step but that can change from day to day.
"I'm very proud of AU for giving us the opportunity to get vaccinated here and hopefully allow her to resume a more normal lifestyle as much as she can," he added.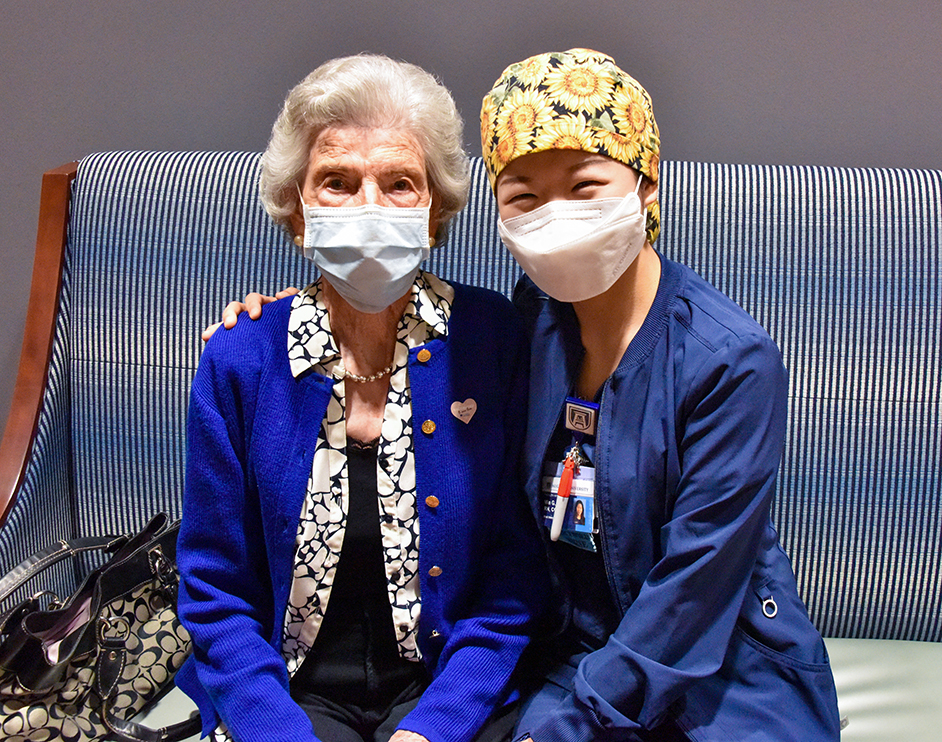 Registered nurse Min Gong, who has worked at AU Health for five years, said she was honored and felt very special to administer the vaccine.
"It makes me proud to be an AU employee," said Gong, who also received her first vaccine dose on Jan. 8. "I know she used to work here as a nurse, and now I work here as a nurse. I feel like our employer truly cares about our employees. No matter whether you are currently working here or you have been retired, it doesn't matter. AU always remembers you, and always cares about you."