Not only is Reagan Rhodes a local celebrity for Children's Hospital of Georgia through her miracle story, but she recently earned the national spotlight by being crowned USA National Princess. Reagan, age 9, has brains, beauty, and a chronic illness, but she's found a way to give back.
A Type 1 diabetic since age 5, the Thomson girl founded Reagan's Dogs for Diabetes. Through the program, she provides stuffed animals and a personal letter to newly diagnosed young patients about staying brave through the diabetes fight. Last week, she wore her National Princess sash to the pediatric endocrinology clinic during her checkup with Dr. Chris Houk.
"She was so excited," said Houk. "She also brought a new batch of stuffed animals – diabetic puppies – to give to all our new diabetes patients. It made my day," said Houk.
As USA National Princess, through the USA National Miss Scholarship Organization, Reagan will travel the country making appearances at charity events and other venues. One of her first adventures will be a trip to Atlantic City to attend the Miss America Pageant, and she'll walk in a fashion show for New York Fashion Week. She also receives a three-year modeling contract with MMG Model Management in New York City.
As a fourth grader in McDuffie County, Reagan was the founder of her school's anti-bullying campaign, which involved developing a student committee to identify strategies to combat bullying. She also helped put together school-wide television broadcasts that explained bullying and prevention to students.
Reagan was featured several years ago as one of the patient miracle stories for Children's Hospital of Georgia, the local Children's Miracle Networks Hospital. Reagan's story has aired each subsequent year at her hometown's Wal-Mart in Thomson.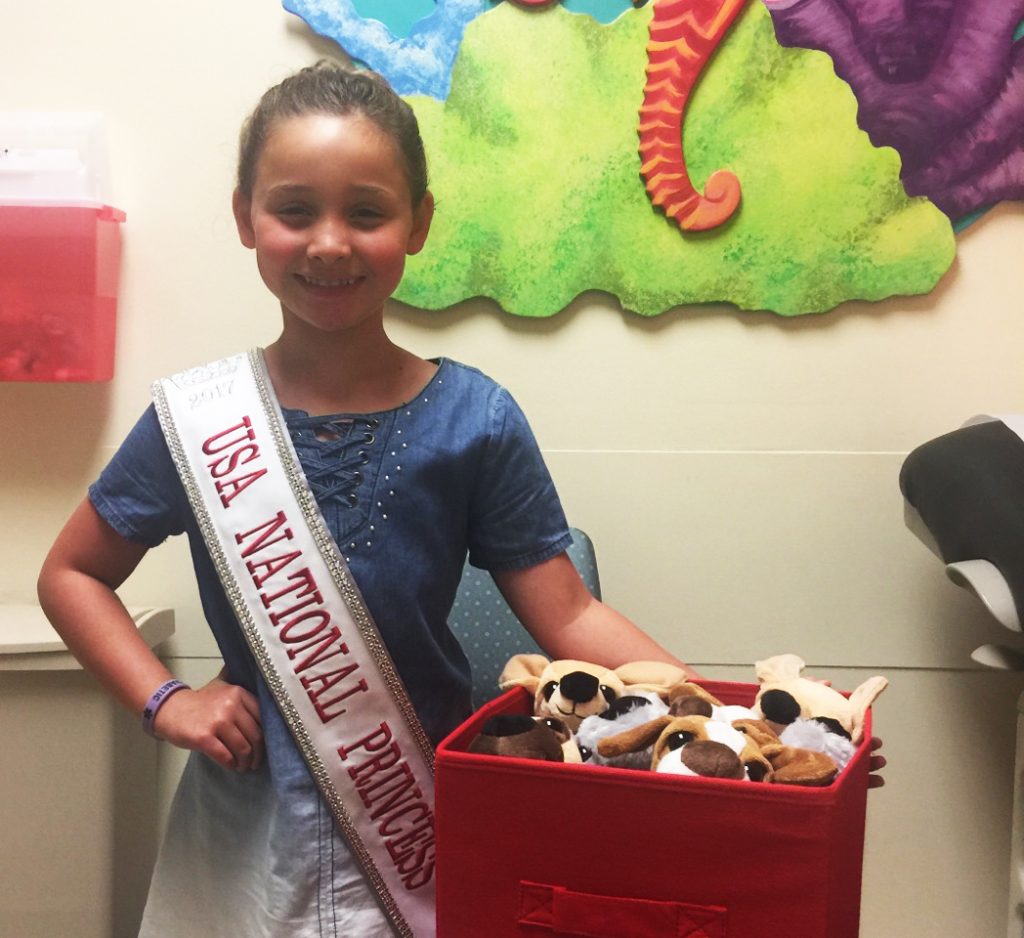 As a charity-driven organization, Reagan will work with USA National Miss' national anti-bullying platform, The Crown CARES (Creating a Respectful Environment in Schools) during her reign. She will visit classrooms to talk about bullying awareness and prevention.
Reagan will crown her successor at the 2018 USA National Miss Pageant next summer in Disney World.
Since 2015, USA National Miss has awarded over half a million dollars in cash scholarships, college scholarships, gifts and prizes to deserving young women. USA National Miss was named the #1 best national pageant in America in 2016 and 2017 by American Model and Pageant Magazine. For more information or to register for the 2018 state pageant, visit USANationalMiss.com.